This past weekend, I painted my Tulip table (
which I made, using the base of one table from a thrift store, and the top of another table from a different thrift store!)
with a faux cararra marble top. I know - I sort of cringe at the thought of "faux painted marble", too, but hey, it was fun practice, and it looks pretty realistic. Not bad for a free new look!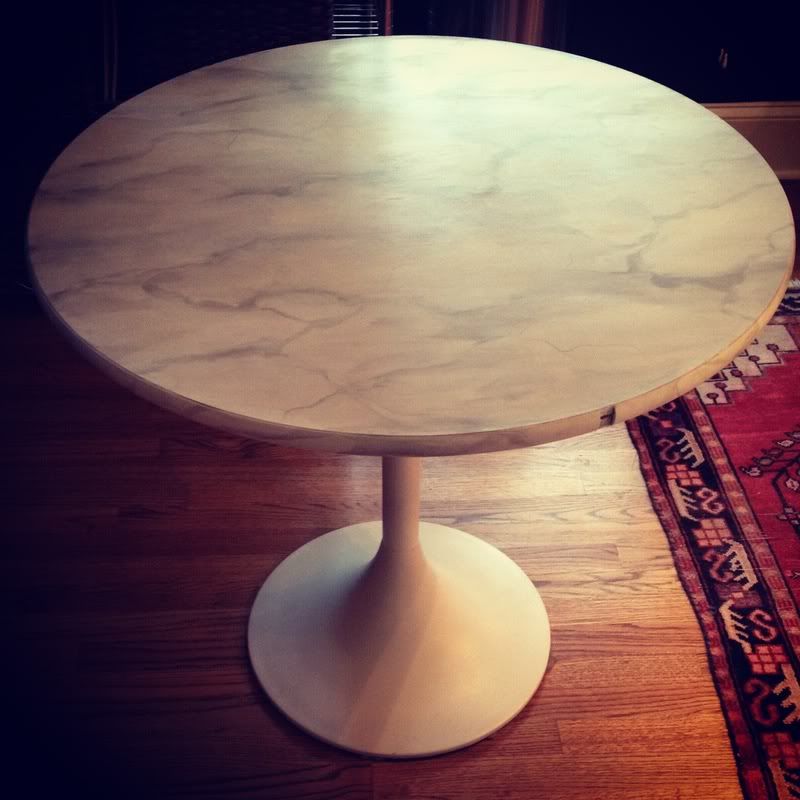 Head over to the Mycolor blog
to read more about how I did it! Leave a comment if you have any questions...