This was a project that I shared on the Mycolor blog, but I wanted to post it here too, so I can remember it!
A couple of weeks ago, I started feeling very crafty, and wanted to paint something in my own house (lately, that hasn't been happening much). I was browsing blogs when I came across Danika's post on faux cararra marble. (She is awesome, no?!)
Anyway, here is what I did:
It started out like this... plain white laminate: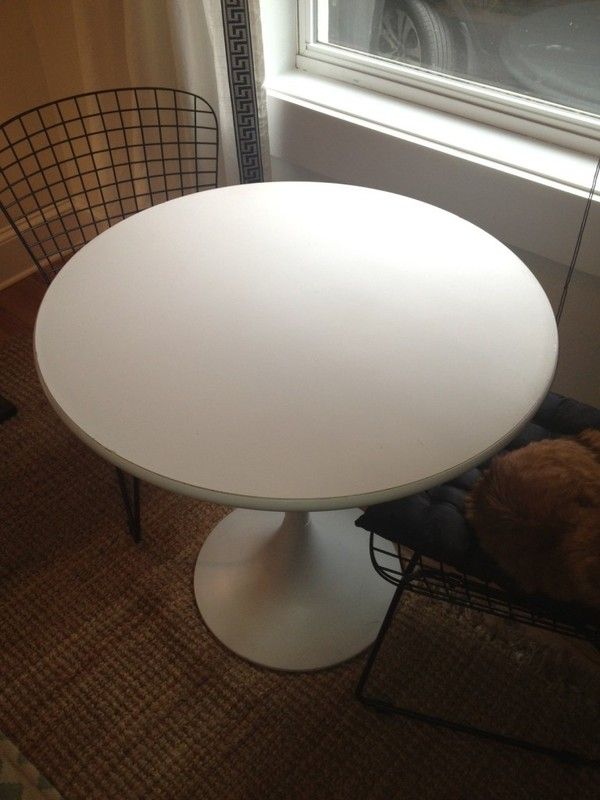 I primed it with an oil-based primer (Zinsser) and waited for it to dry...
I also used a feathering brush (the fluffy brush– it feathers out harsh lines, which gives organic looks you need in a lot of natural faux finishes, IE, wood, marble, etc.), various artist brushes, and sea sponges.
First, I dragged some gray on with my angular Purdy brush (1.5″) per Danika's instructions, then feathered them out a LOT with my feathering brush. Something I think I did a lot more of than Danika is actually using a lot of white paint and glaze to go back in and calm down any harsh lines made. I would say I did more of than than even using gray paint. Basically, you just want to play with it until it feels right. This first step is to create depth, and almost a cloudy, organic looking background for your marble.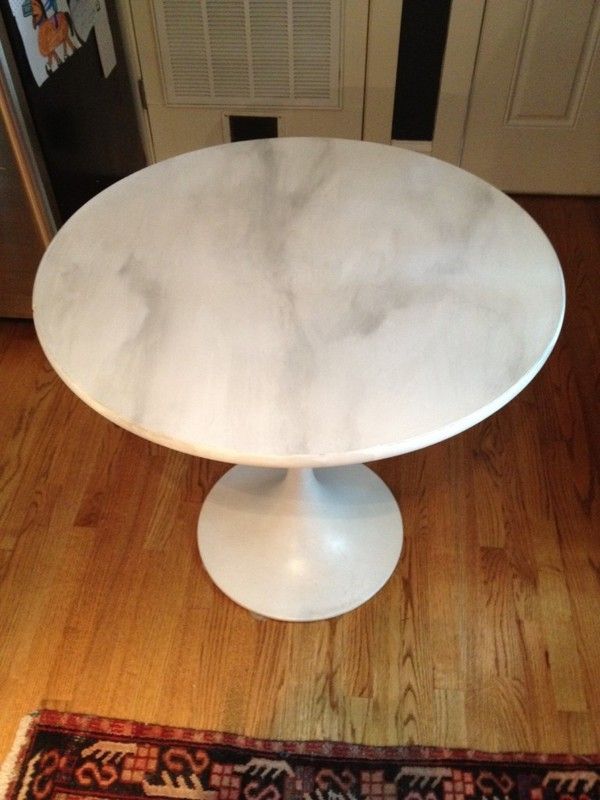 Next, I made darker veins with my gray, and feathered them out. This whole process is really just making veins on top of themselves, and feathering… over and over and over and over and over for all of eternity
just kiddin – but it does take a while, and quite a lot of layering and patience! I think the most important thing to remember is to try not to control it too much. Natural elements are perfectly imperfect, so any heavy zig zagging is going to look very un natural.
Then, I was done! I did add two coats of a highgloss latex polyurethane on top the next day. I used latex so that it wouldn't yellow over time.
(this next photo was before I added the poly)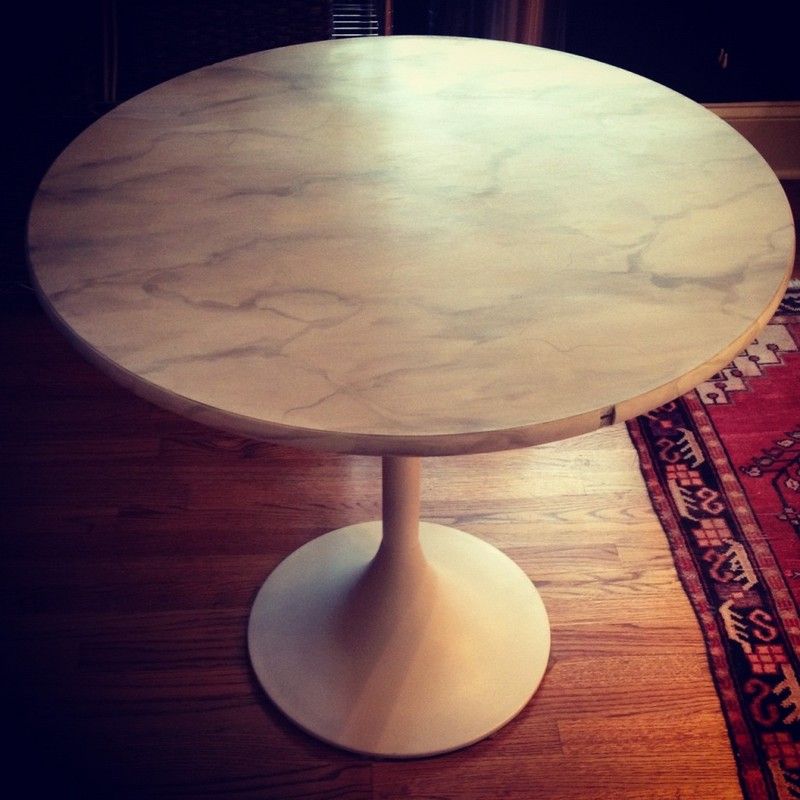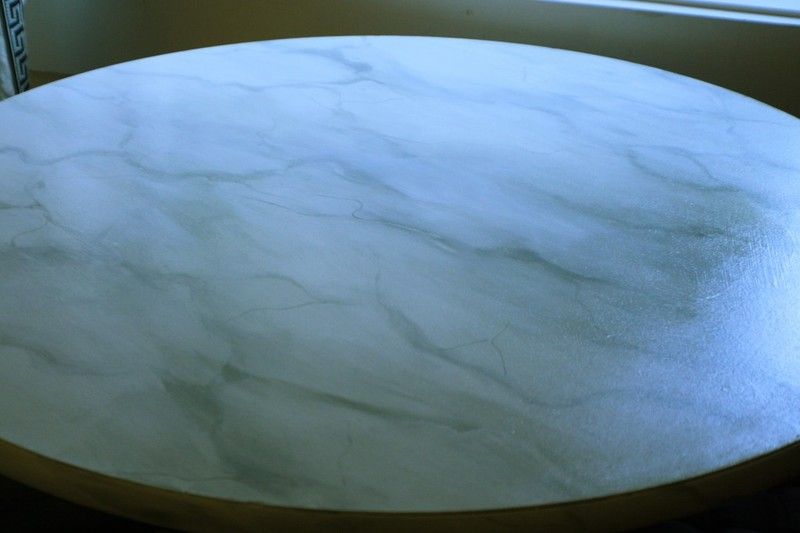 Maybe a little cheesy, but pretty realistic, no?!