Hey friends, and happy Monday (is there such a thing? I know I'm not in the mood for Monday!).
I had a nice, busy but restful weekend, and even got a few things done around the house that I have been putting off for months. Ever hear that phrase about the cobbler's children not having any shoes? That's kind of how my house is these days. I've been so busy with painting, that on the weekends, I just want to relax, and turn my brain off for a bit. But, this weekend, I was in town and wanted to get a few things done!
Remember the Greek Key table skirt I made to hide cords in our living room, under our TV? Well, it has been bugging me ever since I moved the curtains from our bedroom down stairs. Those have a Greek Key trim, and the two being in the same room was too clashy for me. So, I found some fabric at Forsyth Fabrics (which is apparently not on their website, and I don't know the name of the pattern or style!) and made a new skirt for it.
Please pardon the iPhone pictures. I was being lazy!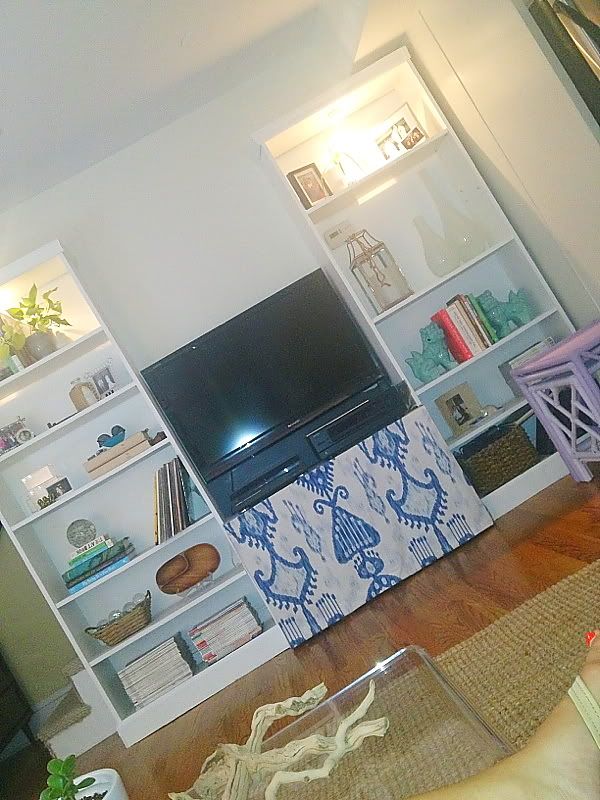 It actually really bugs me that the fabric is not centered. I only bought one yard, and had to work with what I had. I'm trying to look past it, because I'll probably change it in a year :)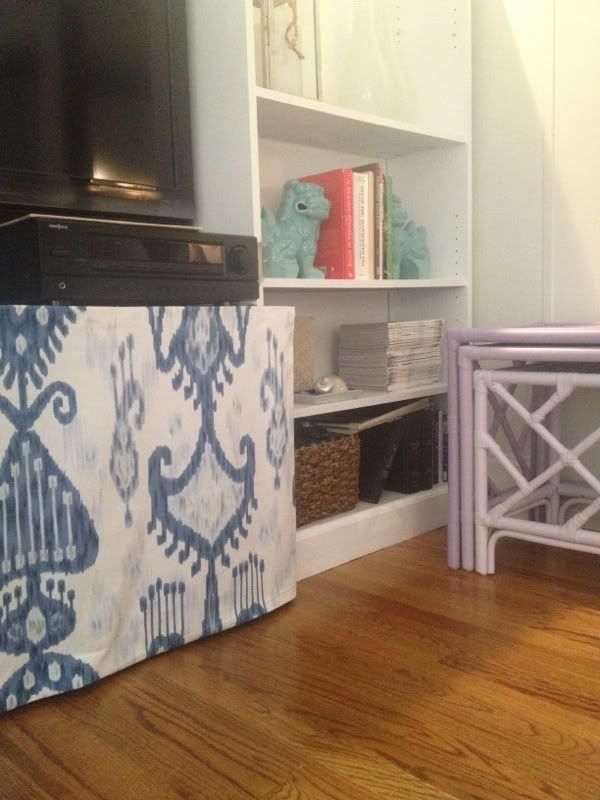 I really like the fabric, though. I have never been a blue "person", but lately I find myself buying turquoise and relaxed royal blue. I guess it's kind of beachy/summery?
If you follow me on Instagram, you may have seen this last night. If you want to follow me there, my handle is: kfddesigns