Yesterday, I spent about 3 hours working on penny tiling a table. Have you guys ever tried penny-tiling? It's not usually my "thing", but I have always wanted to try my hand at it, and when a client requested it, I jumped at the idea.
So far, so good!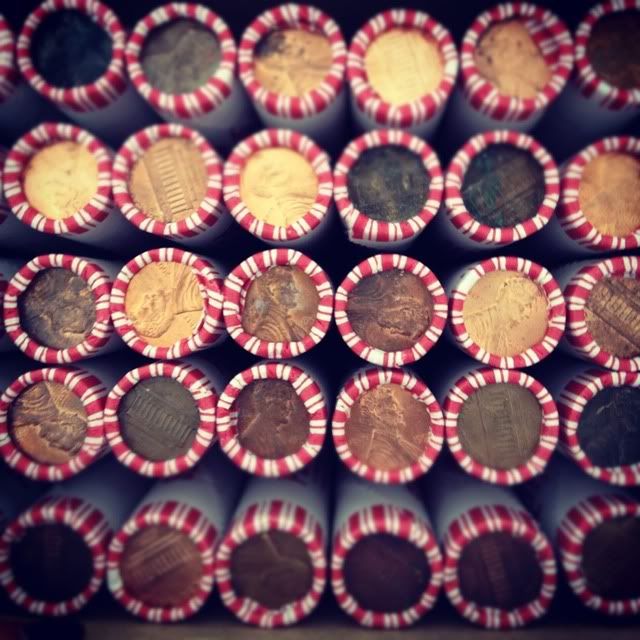 I got $25 in pennies, but I am going to have to go back for more tomorrow! When I am done with this table, I am going to post what kind of square footage you get with pennies. I couldn't find that info anywhere online, so it was very hard to gage my tiling needs.
Yesterday, I was just placing the pennies and gluing them in place. Tomorrow will be the sealer.
I decided placing them felt like Tetris (best game ever).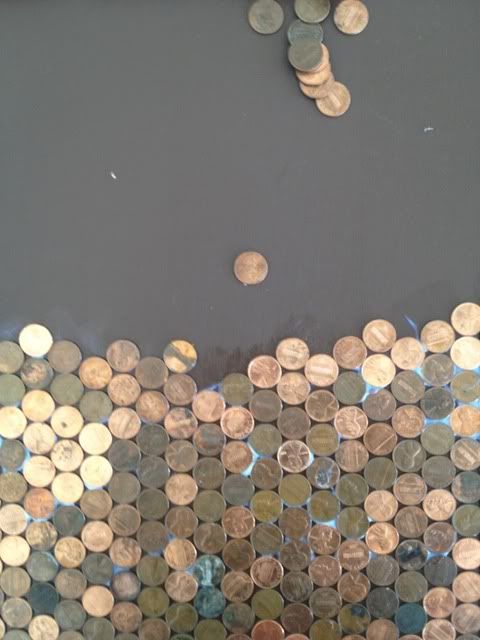 I can't imagine penny tiling an entire floor. Such a cool look, but it would take forever! Maybe there is a faster method I'm not aware of. Anyone know?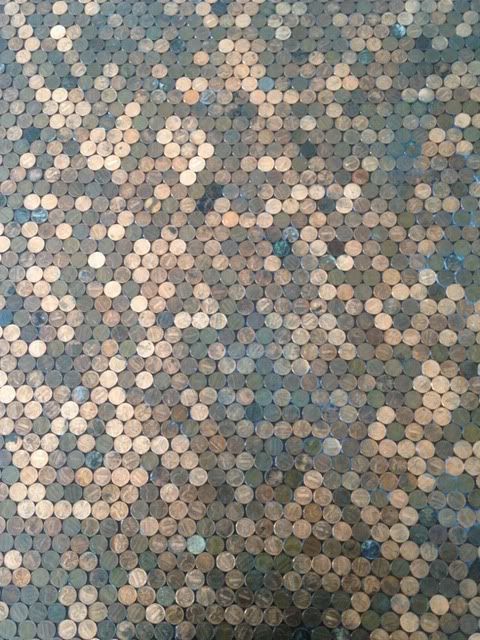 Stay tuned for my real "after" shot. If you have any advice for me, or know of a way that people do this in a faster way than placing each penny by hand, let me know! I'm curious. It's fun to do, either way!