Hey guys!
Last week, I was commissioned to create a custom boat steering wheel stencil for a little boy's nursery. We wanted the wheels to inter-connect, and to create a pattern. My client didn't necessarily want the wheels to read as what they were, so making them connect, and create a more discreet pattern was part of the goal.
We were both really happy with how they turned out...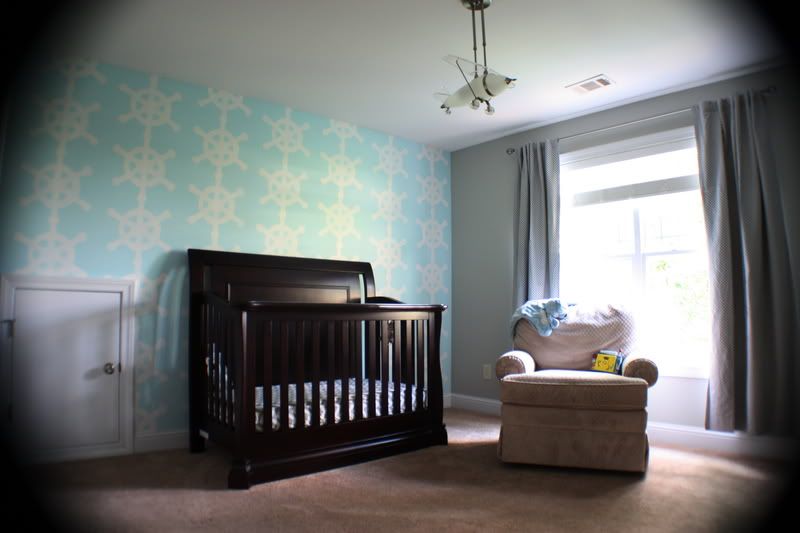 I did the pattern on two different walls; the wall that the crib is on, and the wall across from it. The other two walls are painted a soft gray.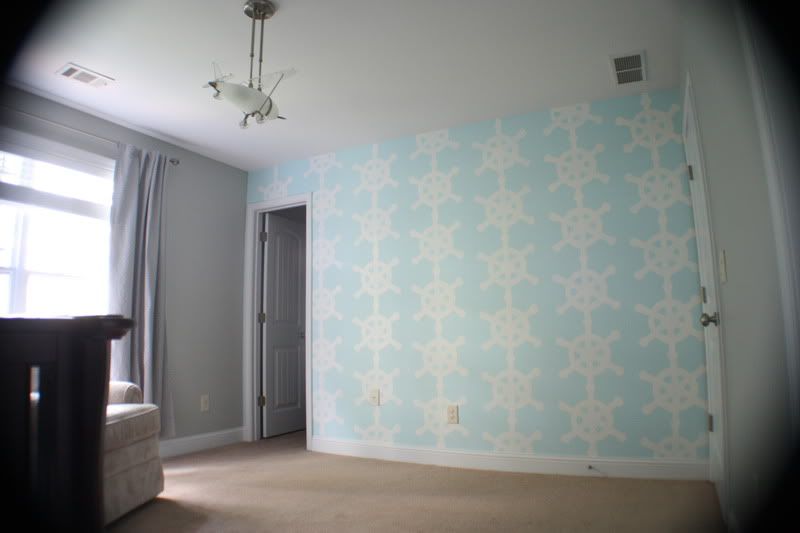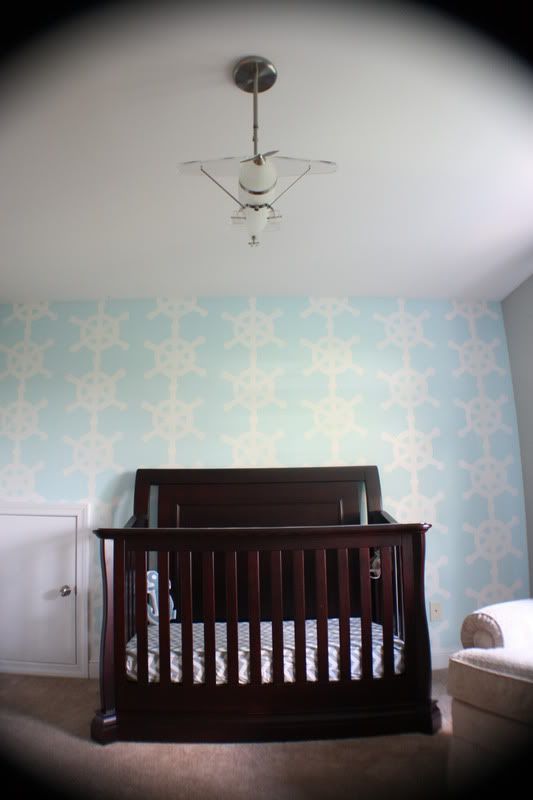 I'm not sure where the airplane light fixture is from, but isn't it cute?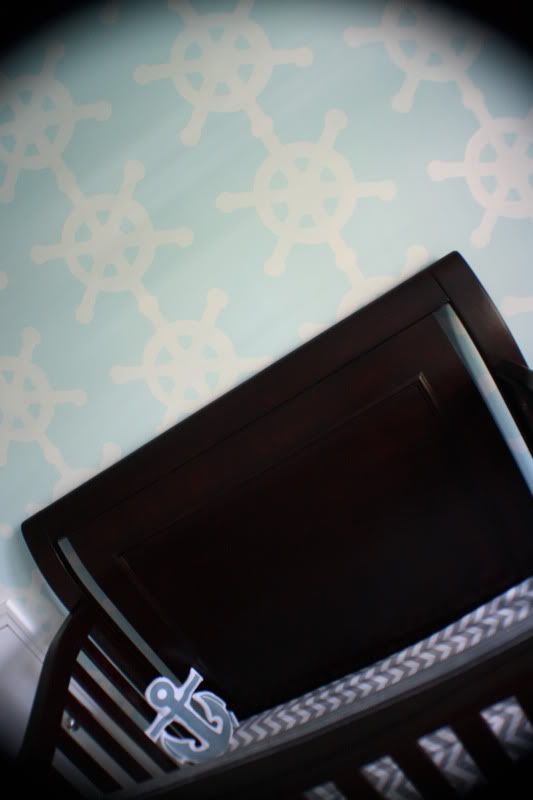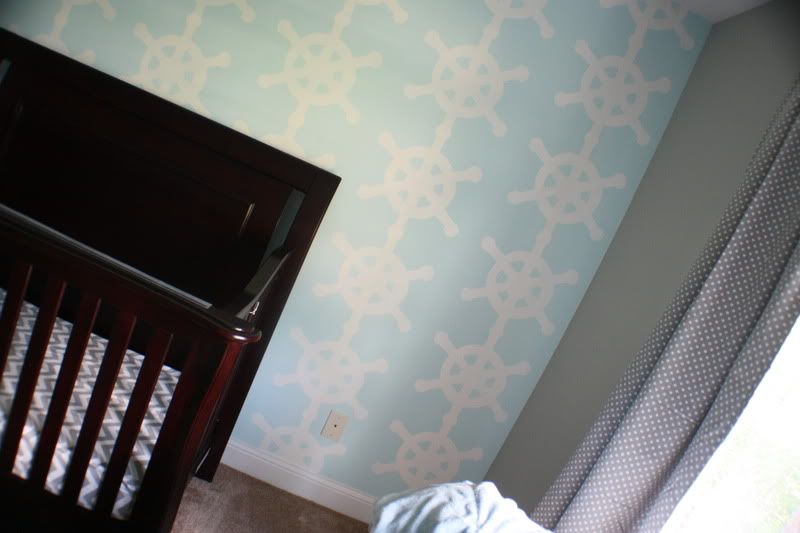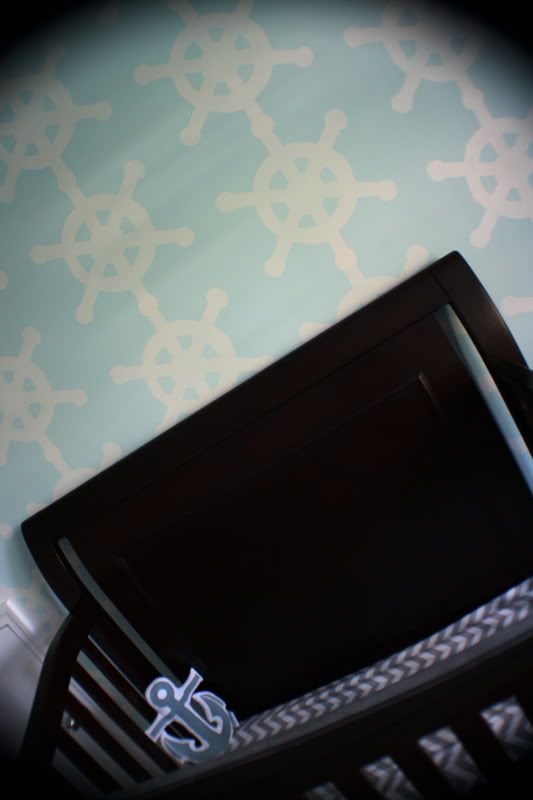 Like I said, I hand-made this stencil, and it is not for sale. I will show you guys how the stencil worked this week on the MyColor blog!