A few months ago, I was asked to come up with some do-it-yourself craft projects for the Bella acrylic paint line, which is now in all Home Depot stores. I had strict parameters of what I could and couldn't do, so I did my best to come up with cool projects, including an Independence Day-themed project (which was intimidating at first, but I actually kind of love the little planters I painted).
There are two sets of Bella paint - a metallic series, and a solid colors series. Each is very reasonably priced at around $6 a set -- perfect for small crafts projects, and kids projects.
here is what the back of the set looks like (the projects!)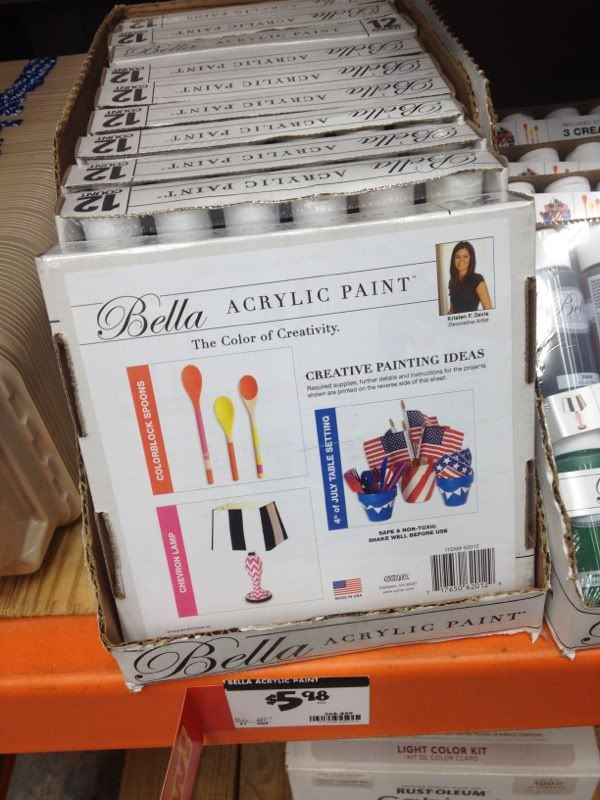 and the front of the set: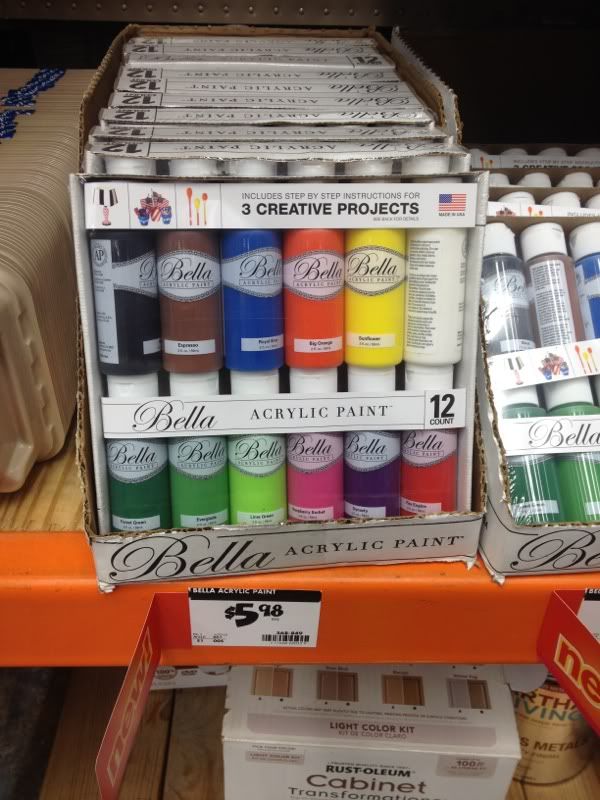 hey, I know this chick:
The paints are located in the Martha Stewart section - see them towards the top of the bottom shelves?