Hi everyone! Sorry you are all having to bare with my recent crazy schedule. I didn't blog yesterday, out of sheer exhaustion from the busy weekend! We had a really busy Father's Day weekend, hanging out with family, and going to Jordan's soccer game. Anyway, this summer is proving to be a busy one, work-wise (yay), so my blogging is suffering a little. I'm back today with an excited post about a mention and some photos of mine that were published in the AJC this weekend. For those of you that aren't local, this is Atlanta's newspaper. Woo!
Check it out...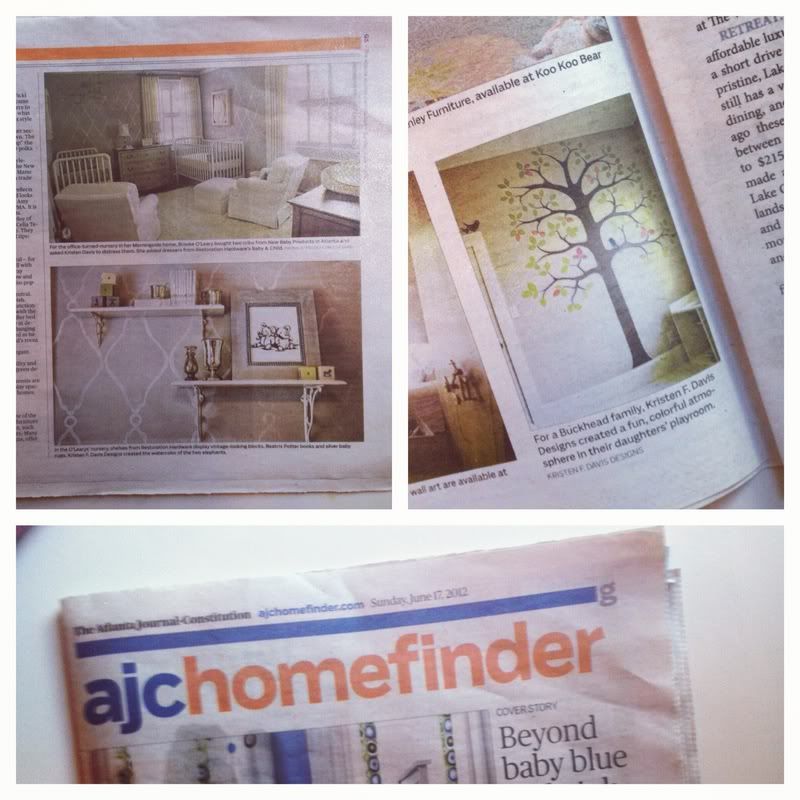 I was interviewed by the author of this article (in the "AJC Homefinder" section!) about trends in children's rooms/nurseries/playrooms, and she featured two of my rooms I've done. (she even interviewed a client of mine, hah!)
(try and ignore my dirty computer case above...embarrassing)
The up-close shot of the shelves actually features three pieces of my work. I painted the lattice pattern on the walls, I did the
elephant watercolor in the frame
, and actually painted the frame the watercolor is in! And I arranged the bookshelves. Haha.
and a tree I painted a while back in a kids' playroom: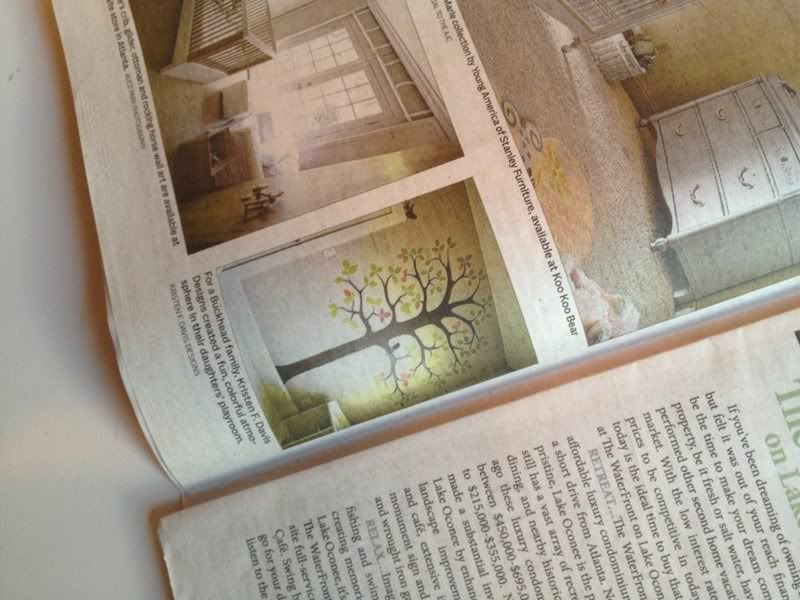 Yay! I had forgotten it was coming out yesterday (I did the interview/sent the photos to the author a while back), so it was a fun surprise, and nice for Father's Day :)
anyway, stay tuned to the ol' blog -- tomorrow, I'll show you guys the full shots of this project that I worked on yesterday in a little girl's bedroom.