This post is more of a "halfway done" post, I feel like, but I thought I'd share it anyway, since my part of the job is done.
A client of mine bought a little condo, and is in the middle of completely redecorating and remodeling the entire thing! It was fun to see the transformations they're making, and be in the midst of everything. I didn't get a real "before" shot, because they did a bit of carpentry work before I got there, but the photos are pretty self-explantory, as far as what they changed:
The kitchen is a galley kitchen, and the cabinets were old 80's oak cabinets. They removed the built in desk, and had a carpenter replace that section with added cabinet doors and stalls for storage. You can see this where you see the white doors. They also added molding to the existing cabinetry, and decorative trim. The hinges and pulls were also replaced.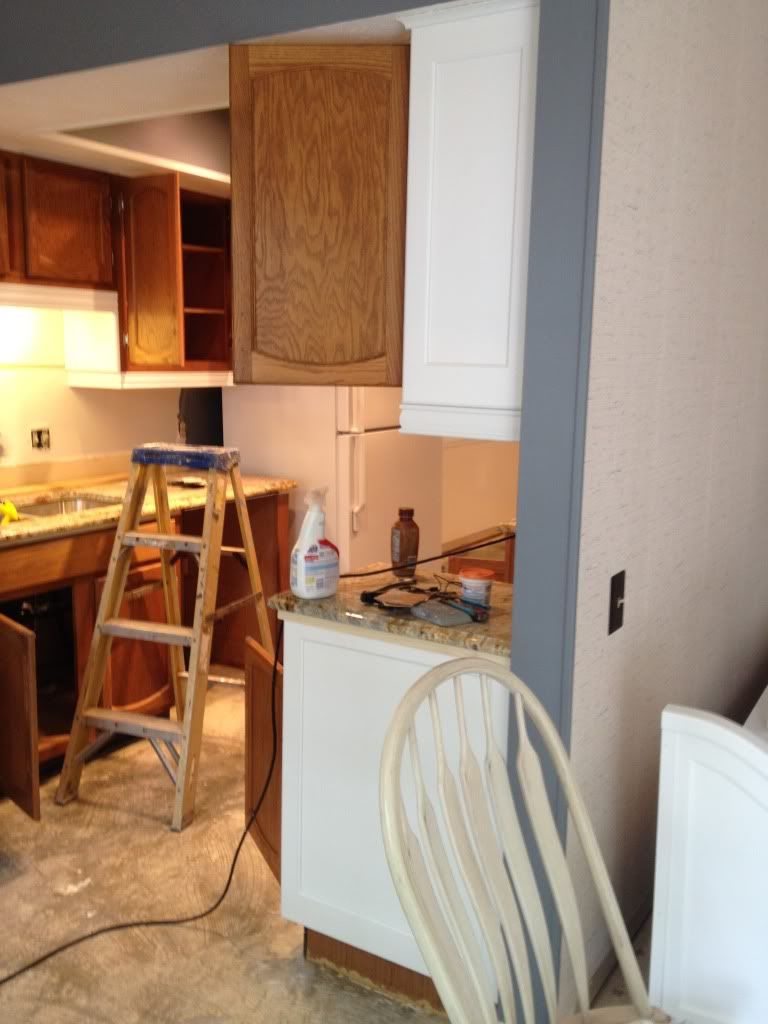 (the chair in the foreground of this photo is the color/look of the finish my client wanted on the cabinets.)
Here is the "after":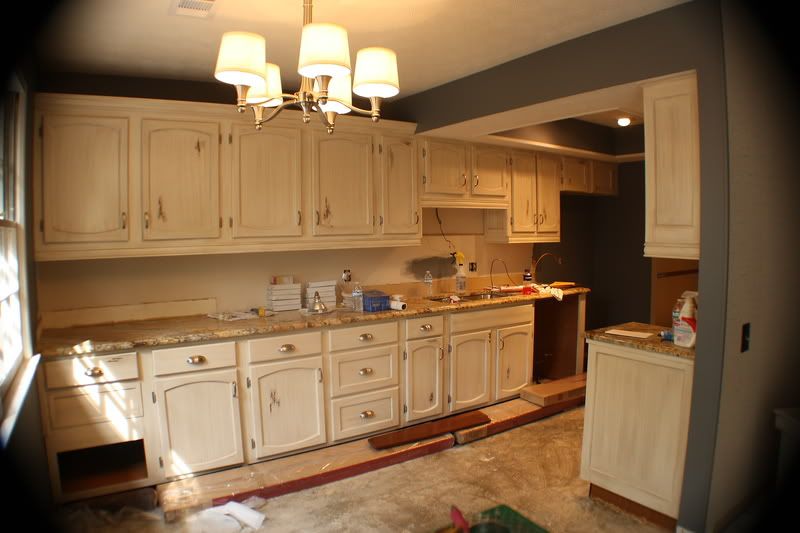 I also painted a bench that will be built in, to the left where the window is below: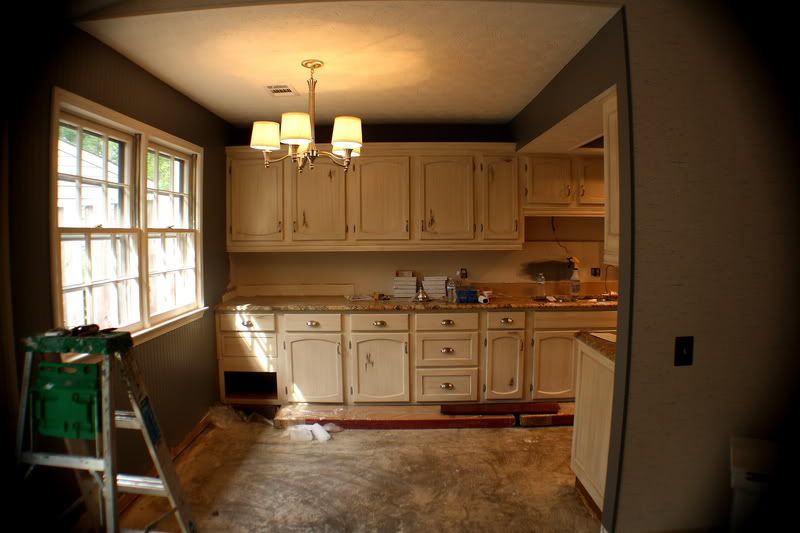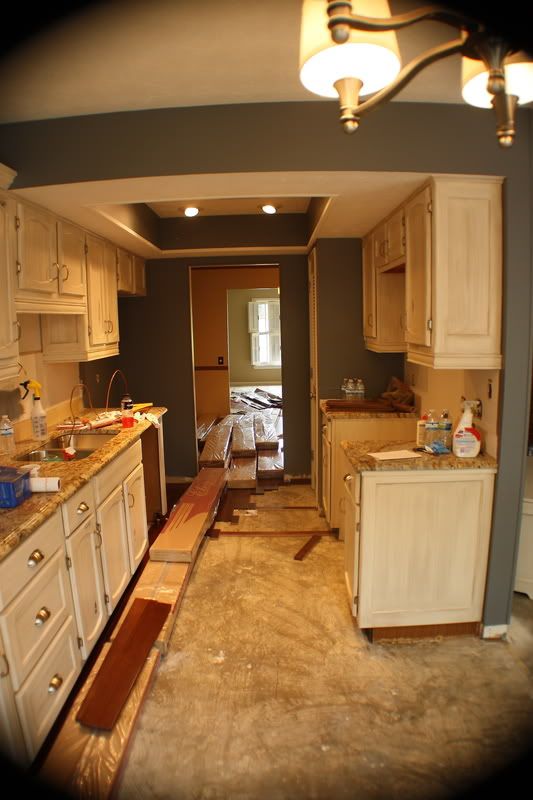 I did some light distressing (where the wood shows underneath), but not too much, since there were some new sections where the cabinetry wasn't wood underneath. It's subtle, but I liked the way it came out.