Last week, I painted some fairies on the walls of a little girl's bedroom. She is apparently infatuated with fairies, so she was very excited for me to paint these!
My own grandmother was always infatuated with fairies as a little girl, and even now she still loves them. She has lots of little fairy figurines that she hides in her houseplants, outdoor plant beds, and on her shelves. One time, when I was little, we had a ring of wild mushrooms grow up in our front yard. My mom, grandmother, and myself took my grandmother's fairy figurines outside and staged a fairyland photoshoot with the mushroom ring. I get my creative mind honest. :) I also spent a lot of time drawing fairies as a little girl, so these were really fun to dream up! I had fun coming up with the little fairy outfits and hairdos. As for the size - I had to consult my young client... Apparently, fairies are no bigger than the size of your hand.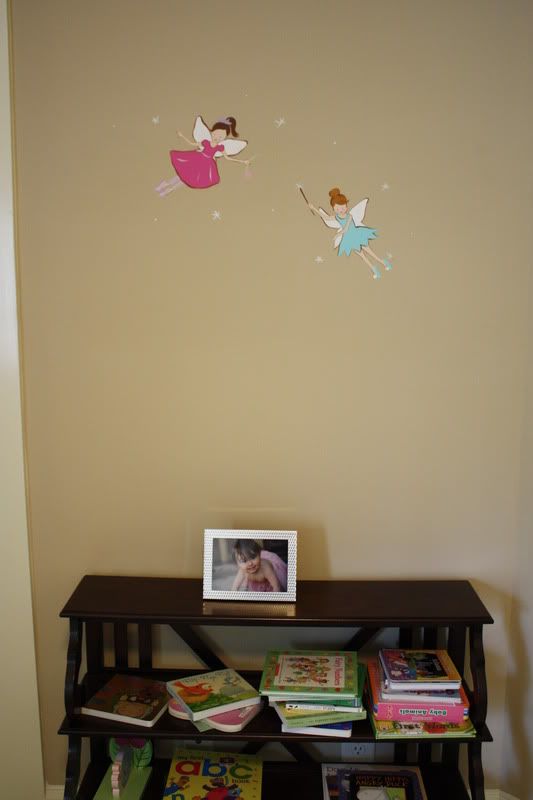 I like her leggings. hehe.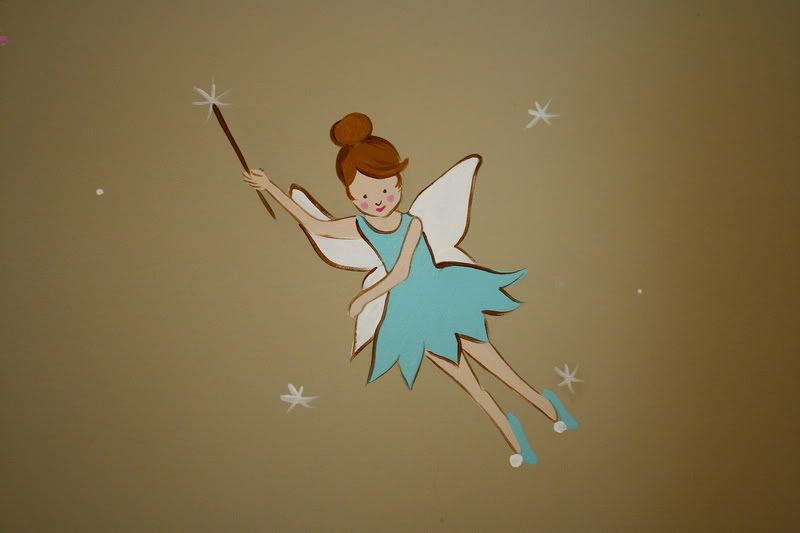 I added her Tinkerbell shoes at the last minute.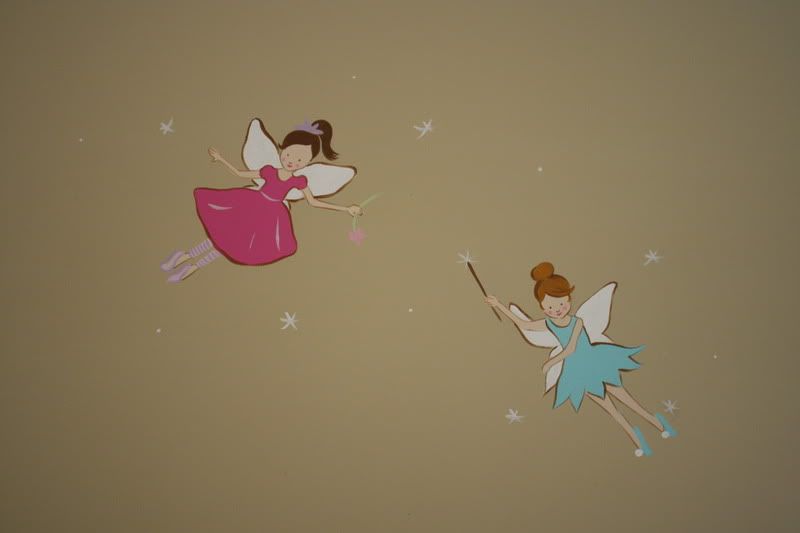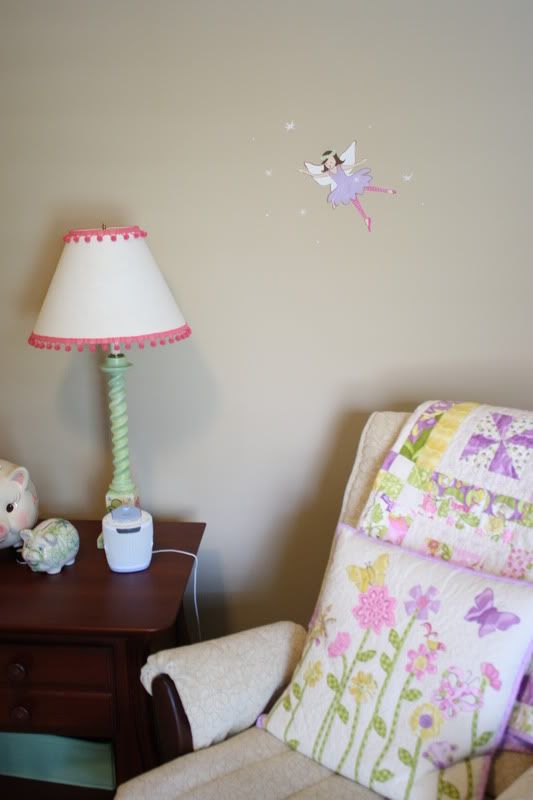 I like this one's flower halo: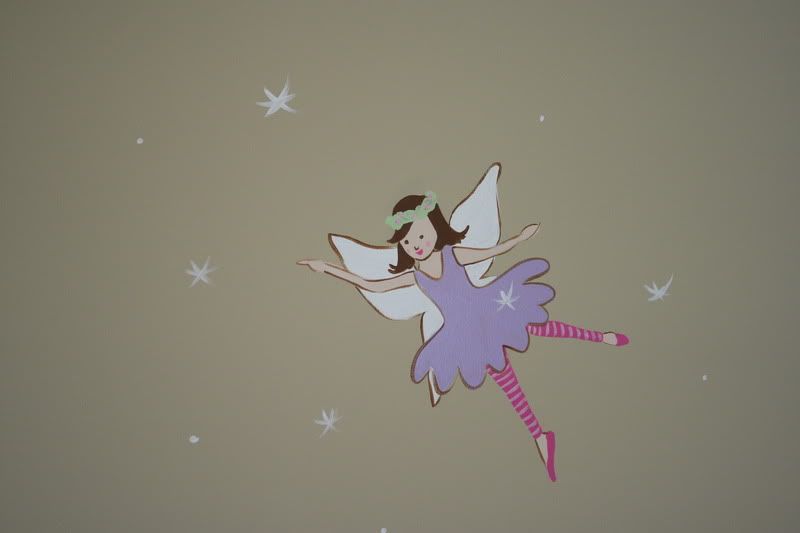 Hope you enjoyed these at least half as much as I enjoyed painting them. Painting things like this always makes me think I should be in the book illustrating business. It was so much fun.