As you all know, I often get canvas painting commissions. This one came in again from Lauren Leitner, who is a designer down in Florida. I also did
this painting for a client of her's
a couple of months ago, and just finished this new one last week.
My pics don't do the colors justice, and I probably should've photographed it in my studio with the natural light on it, but instead I took pictures in my living room (with soccer playing on the tv behind it, no less - ugh!)...but hopefully you get the idea.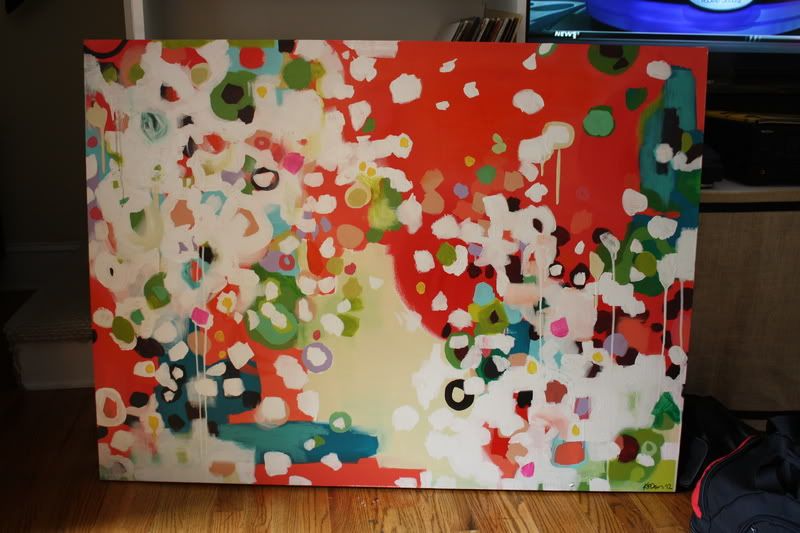 I think it seems really happy. It's going in a baby girl's nursery over the crib, and I think it's perfect for that!
The background color is a coral - not orange. Not sure what it's looking like on peoples' monitors. I always hate sending pictures of things to clients, because the colors are often misrepresented, and the composition always seems weird, too.
detail shot:
http://i365.photobucket.com/albums/oo99/kfddesigns/furniture/2012-06-130158.jpg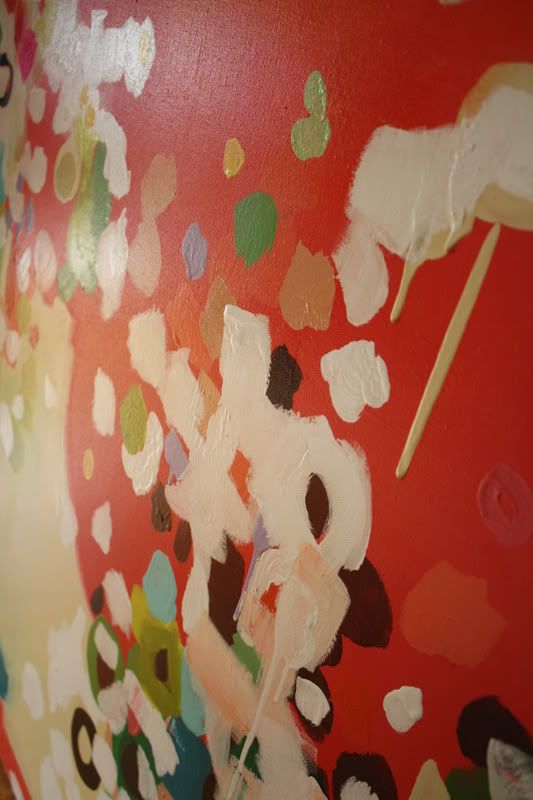 I'll post the picture that Lauren sends me of the painting hanging in its new home as soon as I get it!
If you'd like to commission a canvas (they can be shipped anywhere!), please email me at kristen.fountain@gmail.com