Hi! Sorry for the lack of posting yesterday... I was having a classic case of the Monday's. Just...wasn't motivated. But, I made it through, and actually got a ton of work done yesterday. Phew!
Anyway, I'm back today with a post about a teen girl's bedroom that I painted last week. I used a damask stencil, painted in silver, and on top of a dark purple. My clients had already painted the whole room a medium purple (don't know the color names, sorry!), then did this accent area in the middle of the wall for me to do my stencil in. The bed will be in front of the part I painted, and my client and I both loved how it came out.
Kind of looks like a wallpaper down the middle, doesn't it?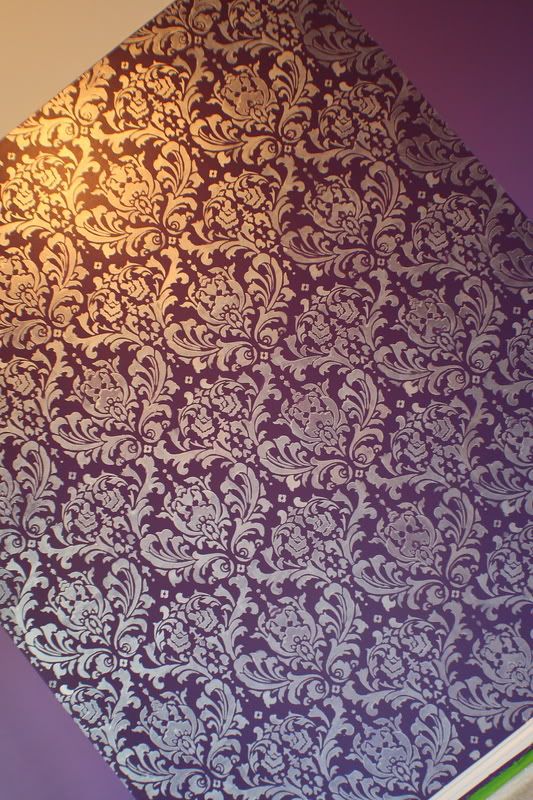 If you want to commission a stenciled wall from me, please feel free to email me at kristen.fountain@Gmail.com