Hi! Hope everyone had a nice Memorial Day. I took yesterday off from work and the blog, to recuperate from a long weekend out of town for a friend's wedding. It was nice!
Anyway, I took these photos to show you guys some changes I've been making in my house lately.
Things are coming along...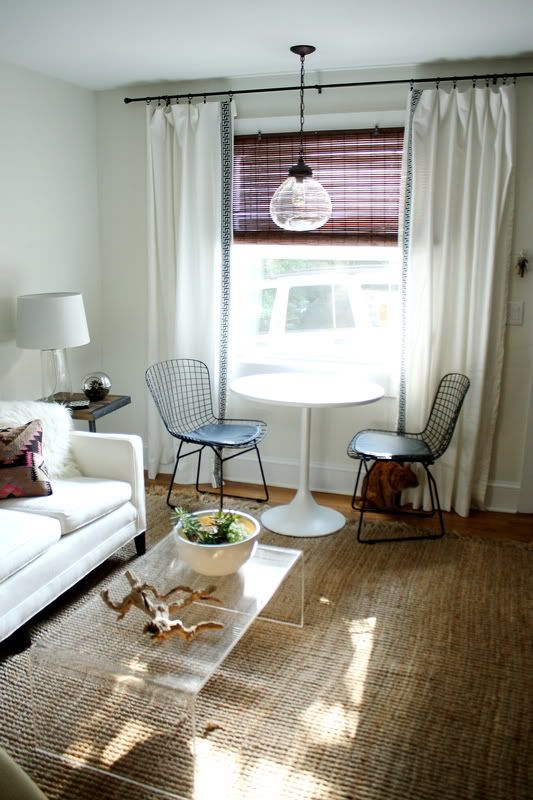 I moved the curtains (from Ikea, which I enhanced with the Greek key trim) from upstairs, downstairs, and hung them with a black rod. I also bought two Bertoia look-alike chairs from Amazon for the little breakfast nook. I love them! They look better than they feel, but it's ok. Beauty is pain. Heh.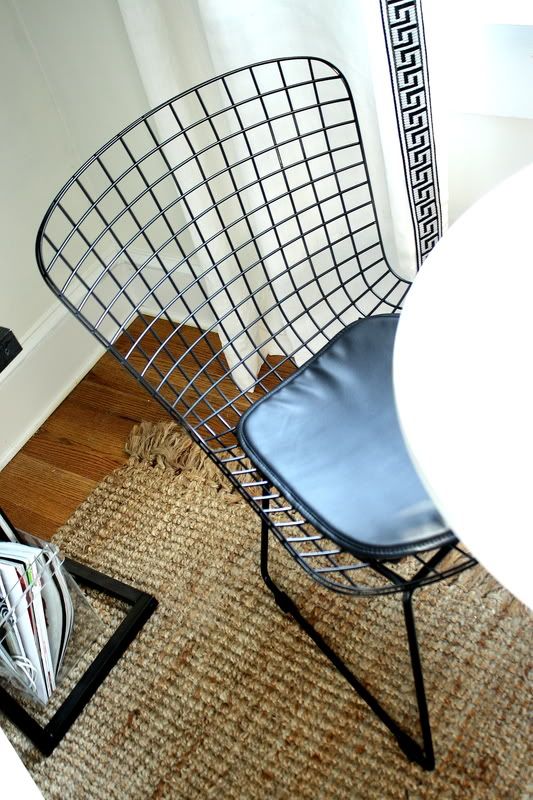 The chairs came in a "chrome" finish, but I spraypainted them black.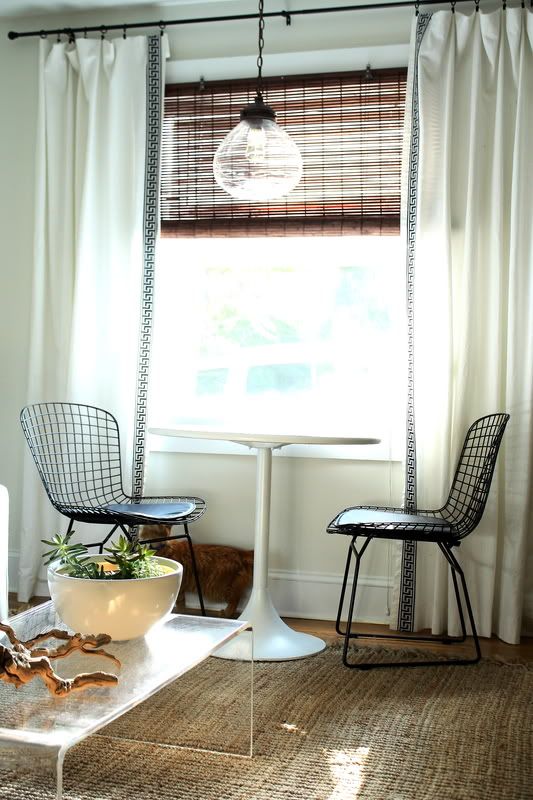 I'm thinking I might replace the little cafe table, but not sure. If I do, I won't get rid of the current one, just store it. I love this table too much, and I am proud of
how I made it!
I think a salvaged wood (are we tired of salvaged wood yet? Maybe.) or color lacquered table could be cool. We shall see! I'm ok with my tulip table for now, though.
I also bought
two of these
tables from World Market for either side of the sofa. I do love them!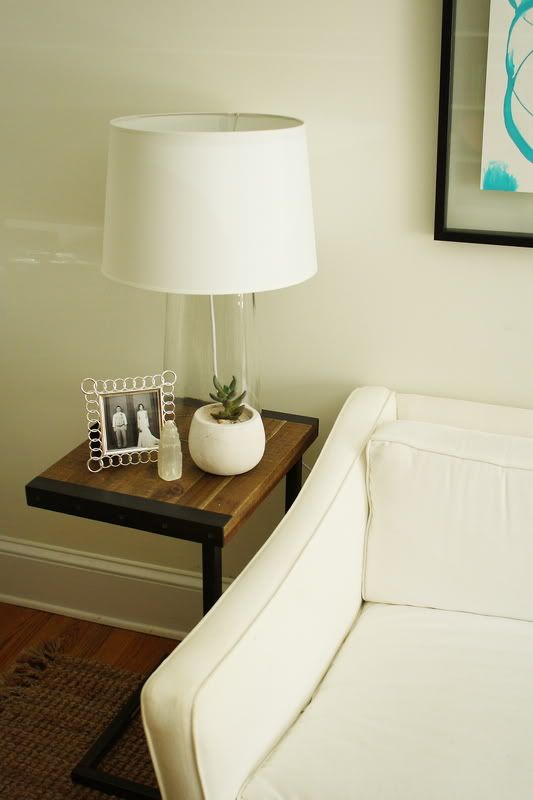 And, the glass lamps are from Target.
And! I've been on a succulent induced craze. I guess everyone has...
They're just so easy to keep alive, and Mika (my cat) doesn't eat succulents (he does, however, enjoy eating other leafy plants).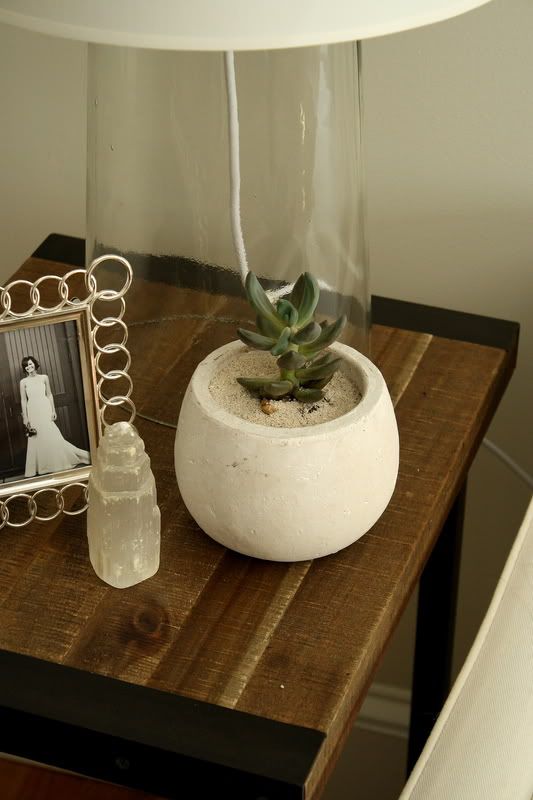 I bought this cute planter at TJ Maxx. It had a fake plastic succulent in it, and I cut it out and planted a real one. Much better.
I got this cute terrarium at West Elm: