There's this new phenomenon that is happening quite often for me: rooms that I once painted for a baby that wasn't even born yet, are being turned into "big boy/girl" rooms. It's so crazy! All these babies are getting big, and their nurseries are turning into kid-rooms. Am I getting old? :)
Anyway, I
painted the nursery
for little Matthew, and now he has a new sibling on the way, so he's getting a new room. His mom wanted to work with some inexpensive furniture she already had, and we painted both pieces a pretty red to create a "set". I know this has been done a hundred times, but I think it's such a nice idea. Look how much better these two pieces look painted, versus separate, and different finishes:
Dresser, before: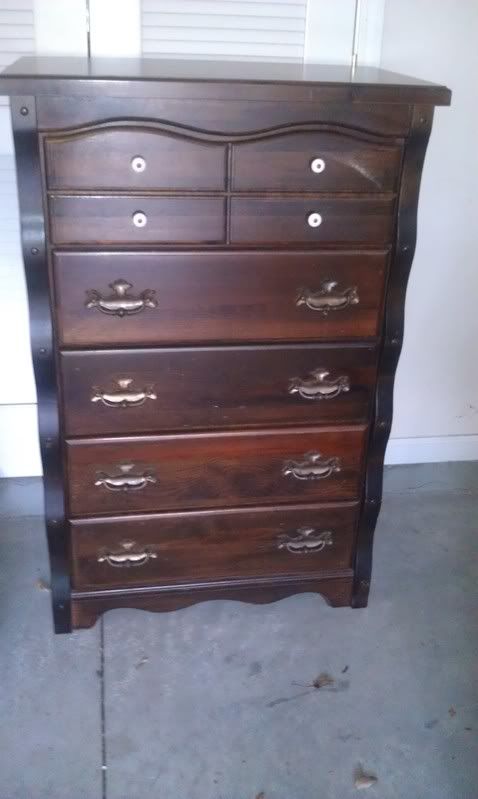 Nightstand, before:
And, here is what his new bedding will look like:
So, I suggested I paint the furniture red, rather than something more plain. We loved the end result. I did a slight glaze in some spots on it, because when furniture is older and has some scratches or dings, I think it makes sense to embrace the flaws, rather than just look like you are trying to hide them. The glaze is subtle - not sure if you'll be able to see it in these photos.
I patched all the old hardware holes, because they are adding new knobs.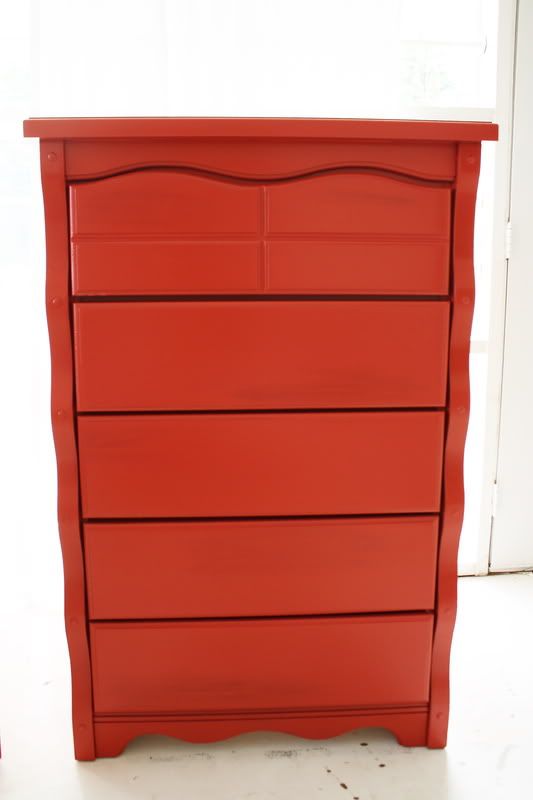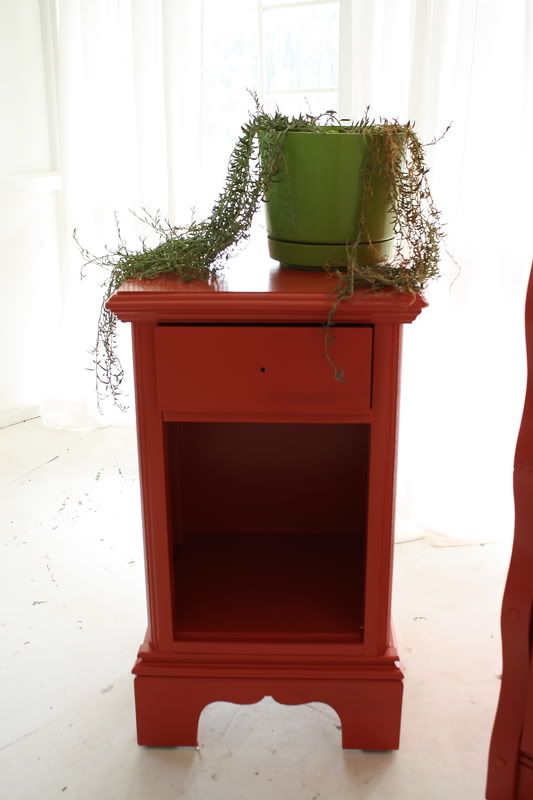 Doesn't it look like they belong together now, rather than that they are just mis-matched hand-me-down furniture? :)