I recently painted this little side table for a client's lake house. She had this old nightstand, and wanted something with the nautical look, so I went to town. It was really fun!
Before: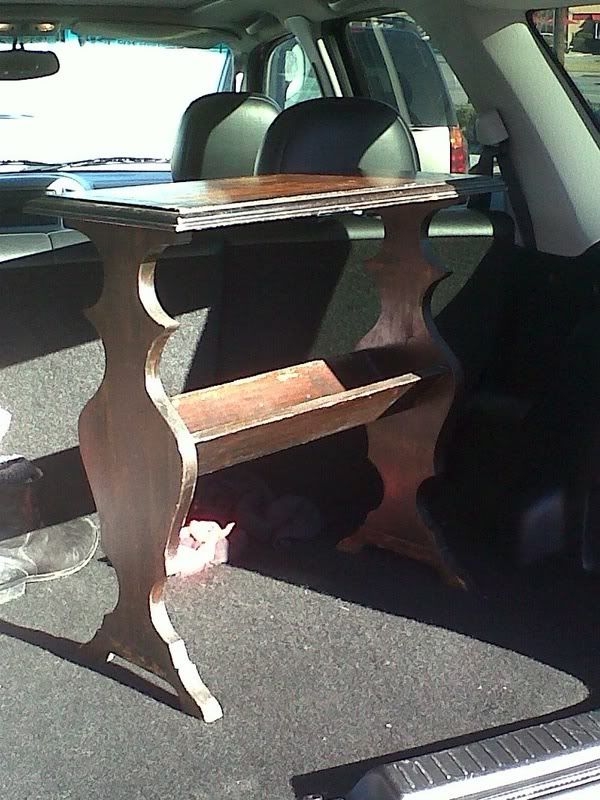 The table was very old, and had a reddish color stain. Red stains ALWAYS like to bleed through primer, so it took several coats of primer and paint to get this little guy to actually turn white. So annoying! But, after I did get it to finally stay white, I had a blast figuring out how I was going to do the little nautical details.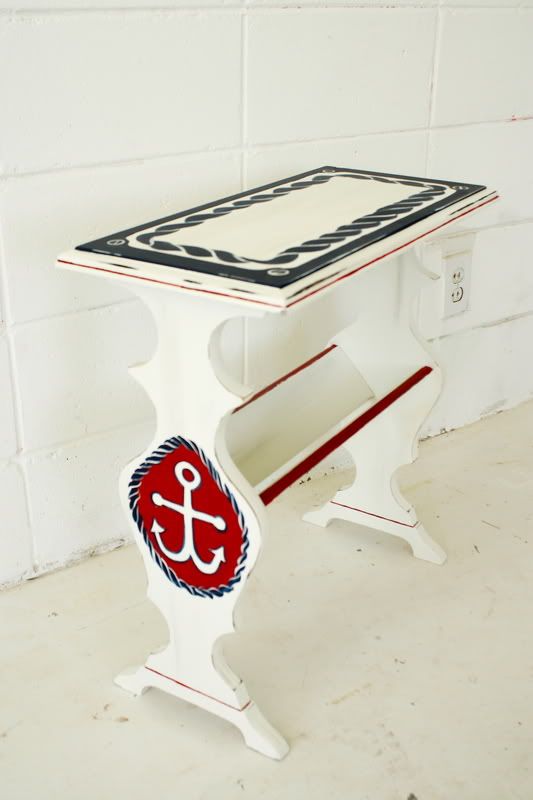 I did rope detail on the top, and little anchors on the sides with rope around them.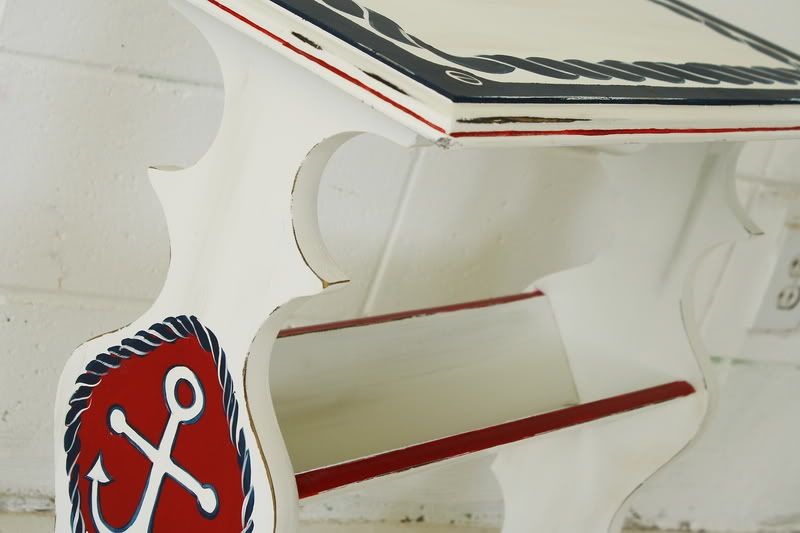 I also did distressing on the edges, and some gray glaze in certain spots, to give it a sort of white-washed look.
I think my favorite part, though, is the top! I like the rope that I did, and the little "screws"...for some reason, I thought those little corners needed something, and I added them...one of my favorite parts now!