Hi! Hope you all had a great weekend. I spent a lot of my weekend sprucing up my house a bit. There were a lot of things that I'd been wanting to do in my living room and bedroom, that I just kept not having time for, so this weekend, I made it happen. Feels great to have gotten it done. I hung the curtains from my bedroom down stairs, and then made the orange fabric ones (from Spoonflower) for the bedroom, and hung them up there. The Spoonflower fabric turned out a lot more orange than coral, and I thought it would look better in the bedroom. I also got a lot of new accessories for the living room, and planted lots of succulents for the house (the only plants my cat doesn't eat). I'll share more photos of all of that soon, but for now, I wanted to post these chairs, which I am selling (ordered new ones yesterday, woo hoo!):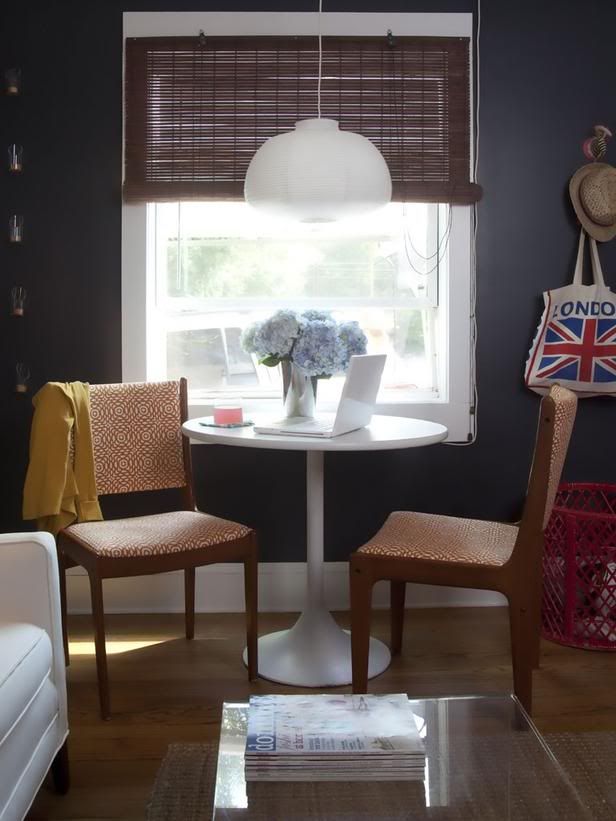 I've had them for a few years. I reupholstered them myself. There are a few bumps and dings on them, but overall, they're in good shape.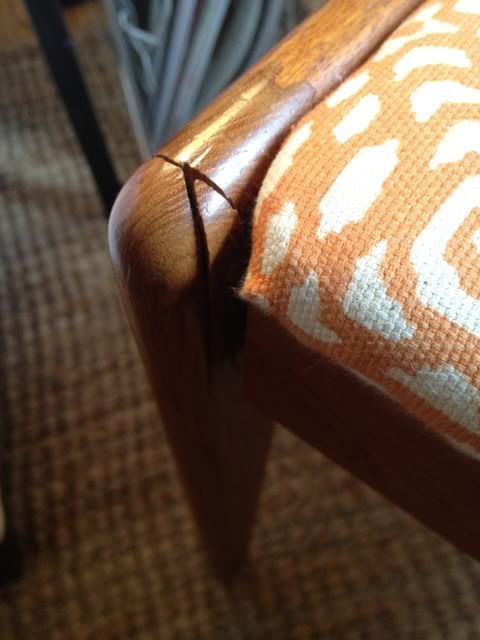 There is this one spot on the seat of one of them, that is splitting a bit, but I'm pretty sure it'd be an easy fix with some glue and/or woodfiller. I'm selling both chairs for $30. Email me at kristen.fountain@gmail.com, if you want to buy them!