I don't always post photos of the faux finishes that I do on cabinetry, but I thought I'd show you guys this job I completed a few weeks ago. My client had her kitchen cabinets antiqued, and she decided she wanted to do the same to her built-ins in her living room. I had to match the finish to the kitchen cabinets, which was a challenge, but, mission accomplished and I was happy.
Check it out, before: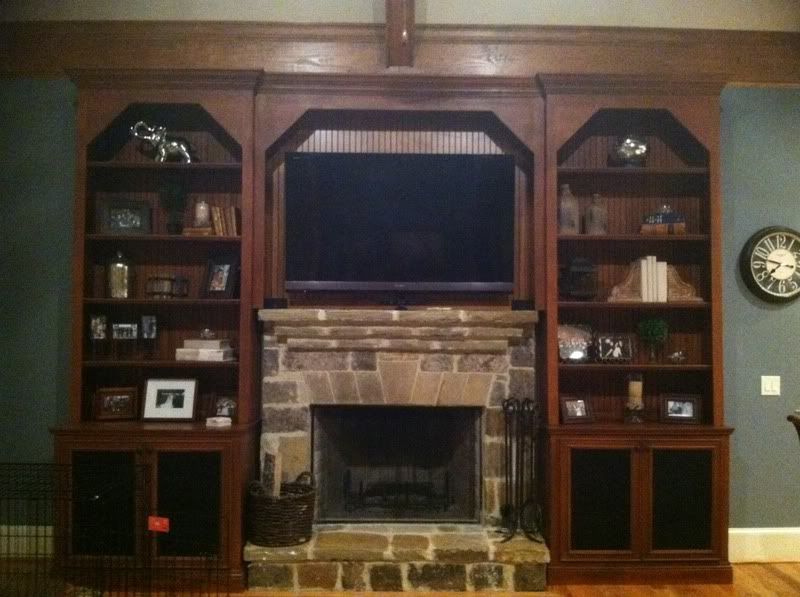 After:
I know it's hard to see in this photo what I actually did, as far as a finish, so I took some close-up photos. You can tell that it definitely brightened up the space a bit, and broke up some of all that wood!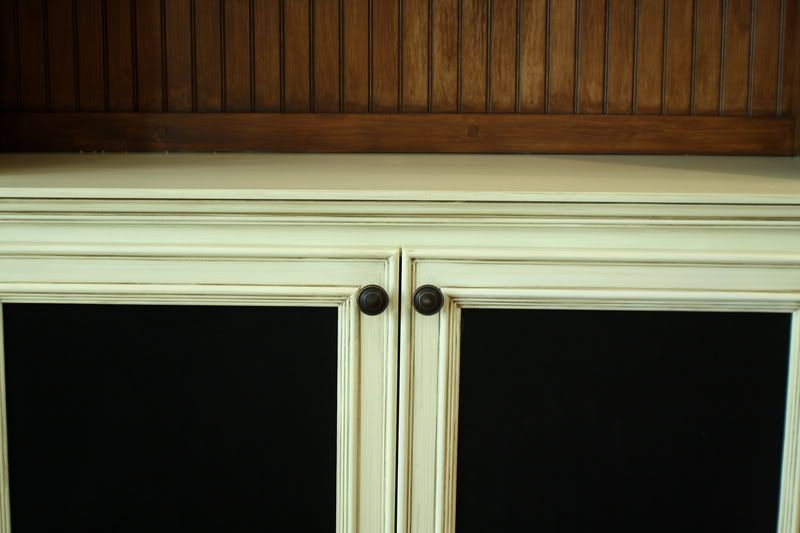 I did a light all-over glaze, then did antique lines in all of the bevels and corners. This made all of the woodwork really stand out.