I painted this playroom a little while back, and I want to show you guys some photos of it!
It was for a family with two young children, and their mom is clearly one creative (teacher!) lady.
The ceilings were pretty low, and there was limited wall space for painting, but I was happy with all the little things I painted. These types of jobs are really my favorite. Complete creativity, and a client that loves anything cute and creative.
I painted a tree in the middle with lots of animals and outside things: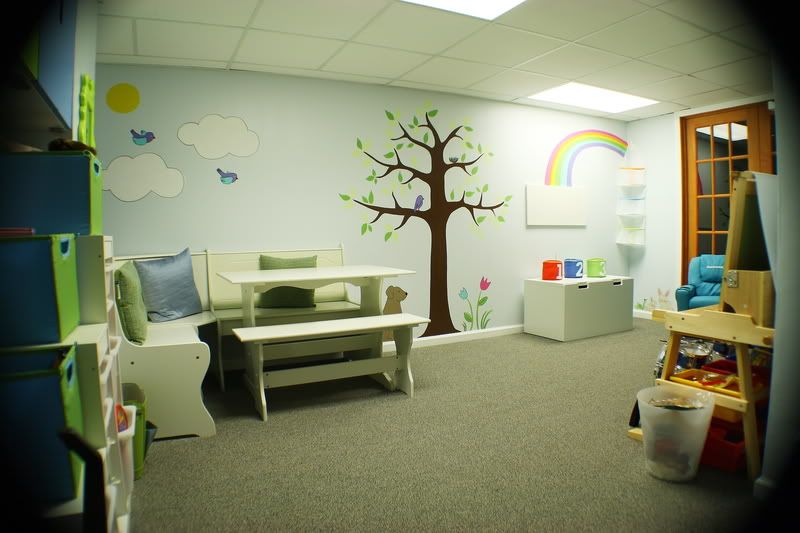 Here is the tree, with a dog below, and a bird plus a nest with two blue eggs in it: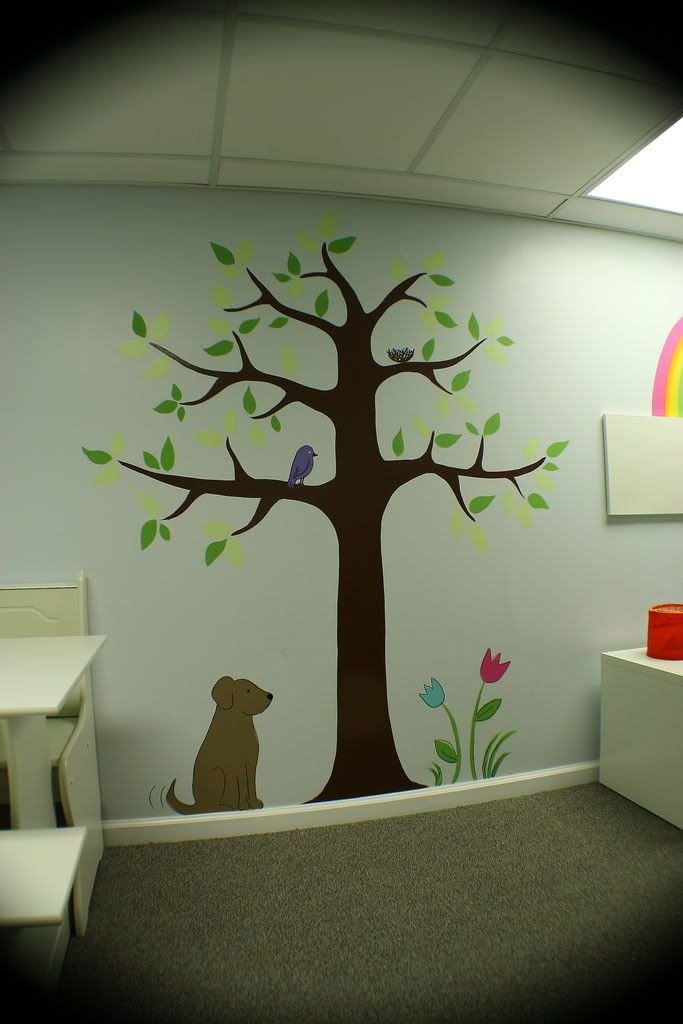 To the right, was a rainbow:
(the white box below the rainbow is a dry erase board)
To the left, were some birds and clouds and a sunshine: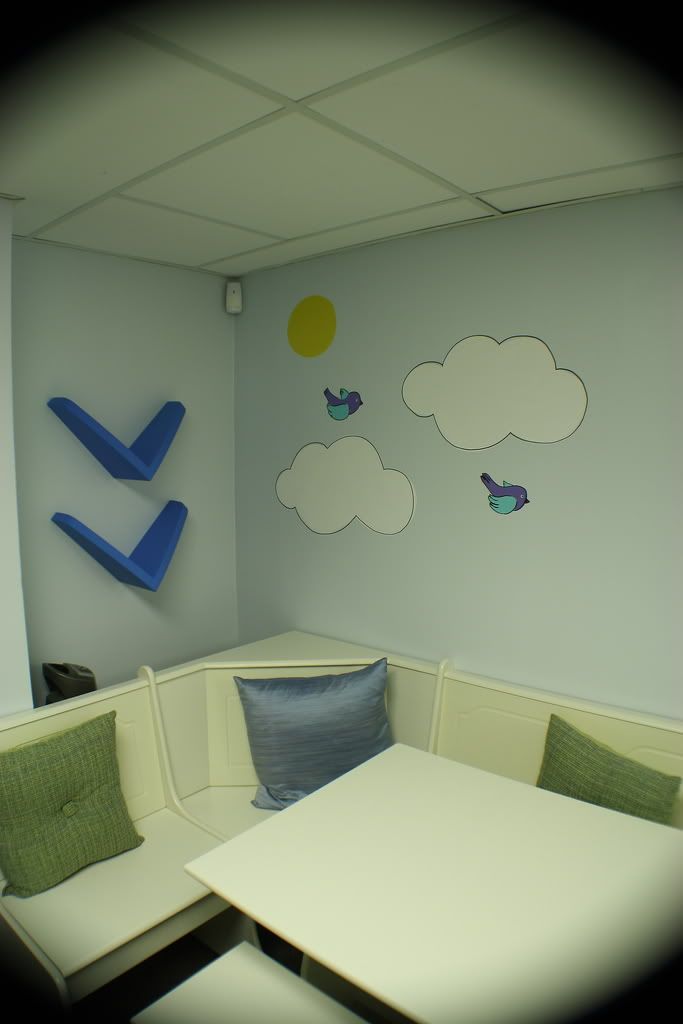 mama and baby bunny:
(and a ladybug)
across from the tree, on the other side of the room, I had room for some clouds and butterflies: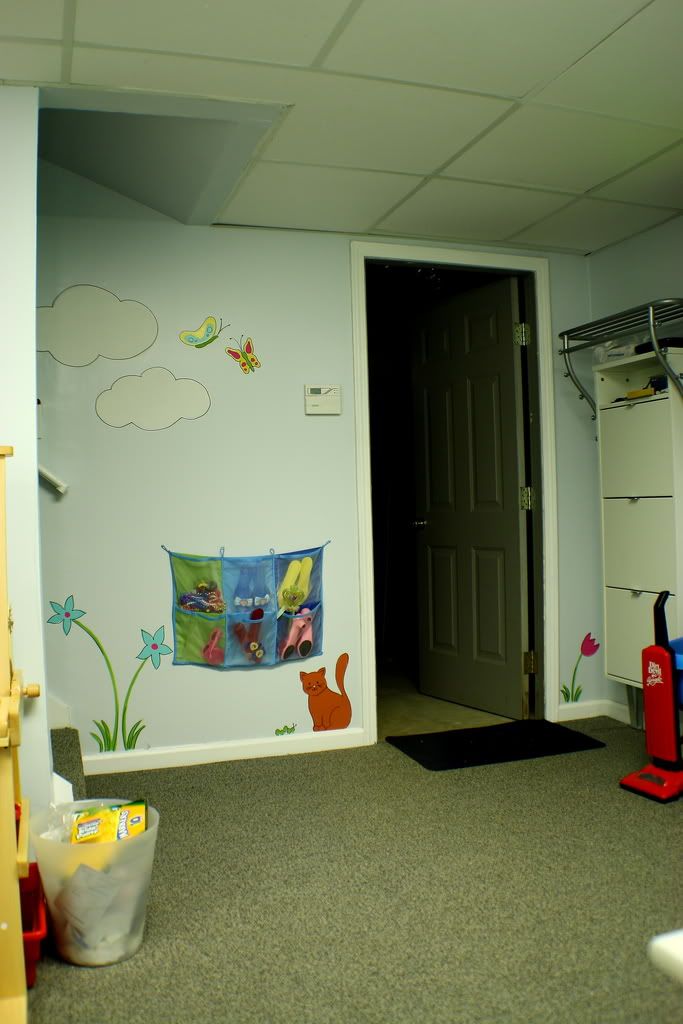 a kitty cat and some bugs and flowers on the ground...
it's always fun to do stuff low to the ground, so that the little kids can really appreciate it!
last but not least, two little lover ladybugs, hidden on the lightswitch!