Hi!
What did you guys do this weekend? I decided to start a project that has been sitting around for a couple of weeks (in my house!), and I snapped some photos along the way. It's not done, but it will be next Saturday, so Ill be sure and share photos then.
I bought this bamboo chair at the Value Village for $20: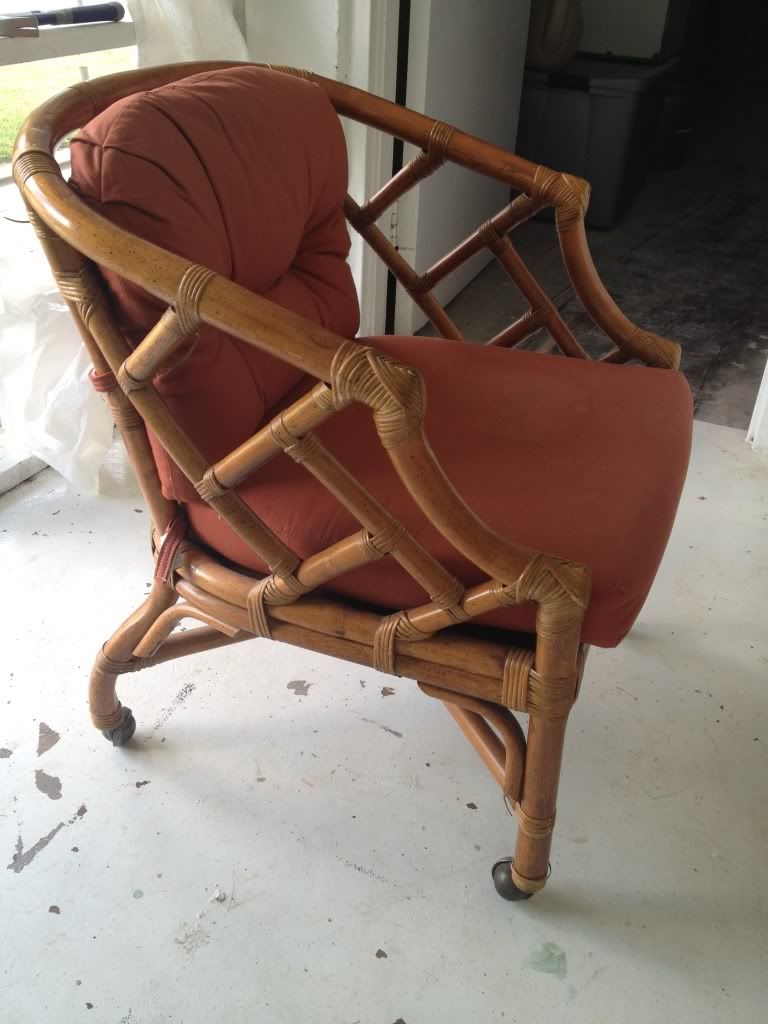 Loved the bamboo-ness, but the pillows were hideous. I dropped them off at the upholsterers on Saturday, to be covered in a fabric I found at
Forsyth Fabrics
. I was going to do leopard printed pillows for the sofa, but I already bought the refurbished kilim rug pillow for the sofa, and I didn't want to have 3 pillows on the sofa (overkill- guests would always have to be moving them), so I decided to do the pillow for this chair in a cute leopard. Leopard is the new neutral...
And I decided to paint the chair a color inspired by this jar: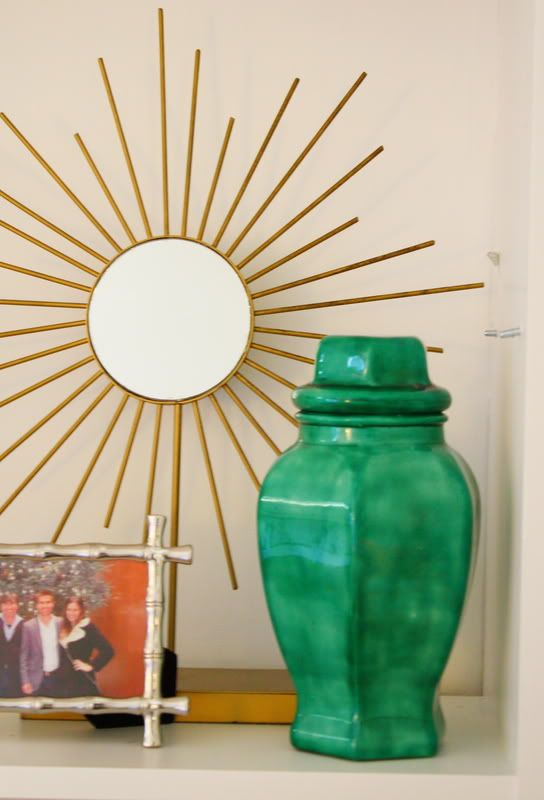 First, I had to remove the casters. This ended up taking about 3" off of the chair, so now it's a little short. I definitely don't want it on casters, so do you guys have suggestions of what I could put at the bottoms of the legs instead? I need help here!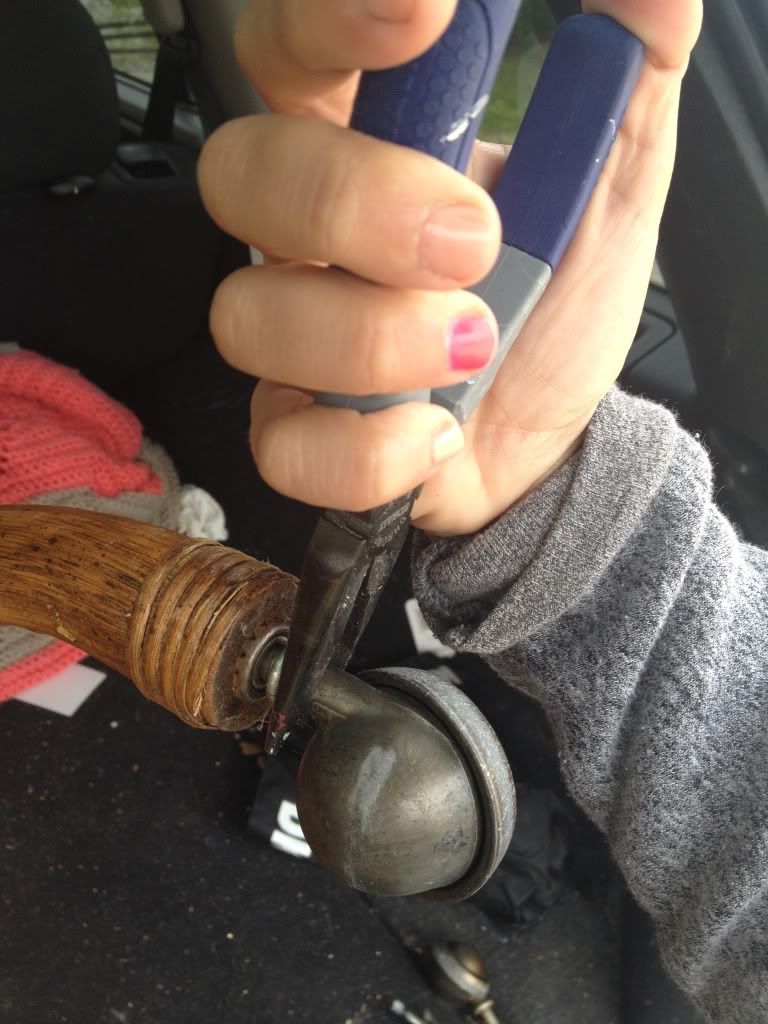 this little piece of info was on the inside of the chair. Pretty funny. "Don't smoke when drowsy"...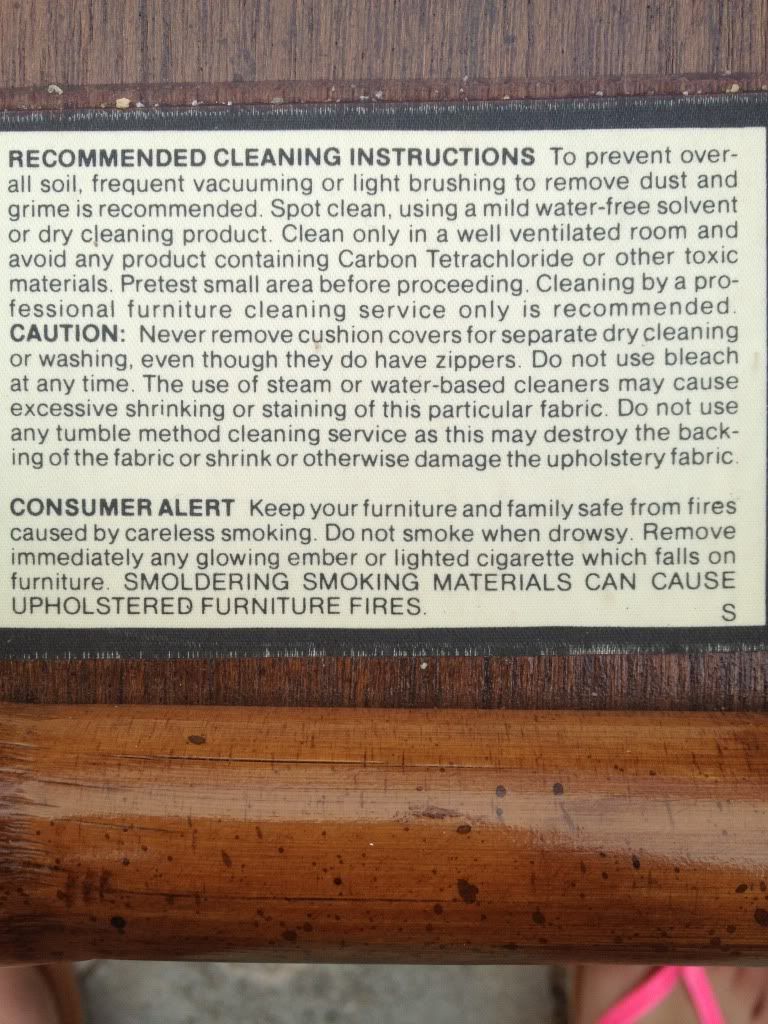 spraypriming:
I do like the natural color of the wood, but this chair is going in a boring corner of the room, so I thought it needed some color. I love this emerald color that I selected, so hopefully it turns out pretty!
here it is all primed: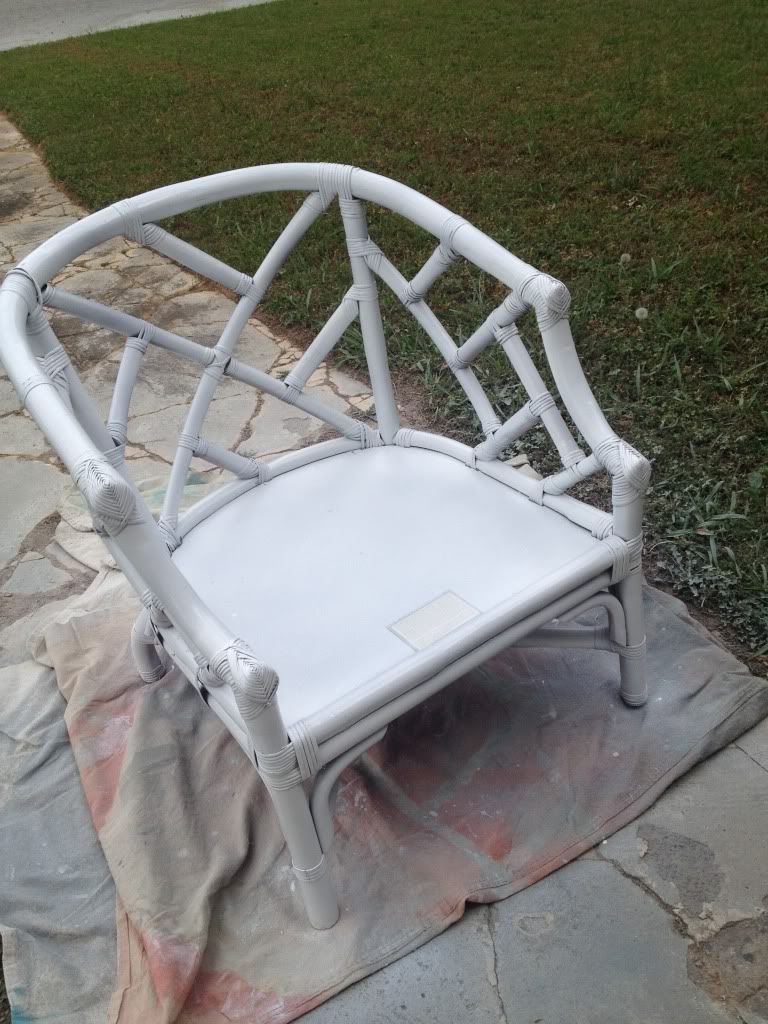 (boring, I know)
I'll have photos of the finished product soon.
Of course I couldn't find a spraypaint color in this shade (annoying), so I bought a highgloss quart of paint, and plan to spray it on this week.
Anyway, I got started priming it yesterday.