As you know, I've been movin' things around in my house, and buying a few new things. Last night, I moved the
lamps that I found
at a thrift store a couple of months ago downstairs, and the
swing arm lamps
upstairs. I love the change-up!
I also recently bought this awesome pillow from this etsy shop, called the
Spooner Brothers
. It was made in Turkey, and it's salvaged from an old Kilim rug. I adore the unique colors in it, which include black, tan, hot pink and lavender (different than your average reds and blues). I'm actually considering buying another one for the sofa, but I don't know if it's overkill. I have plans for more pillows (cheetah print ones!), so we'll see what I think after I do that.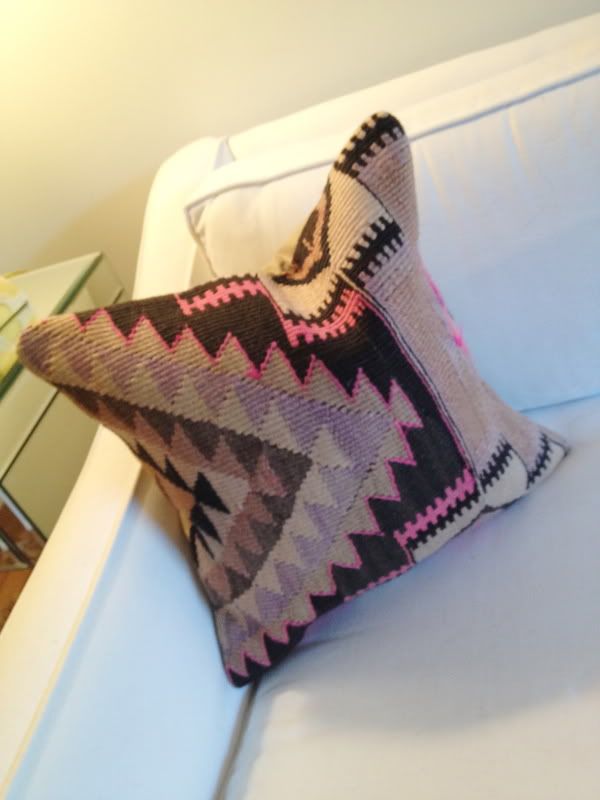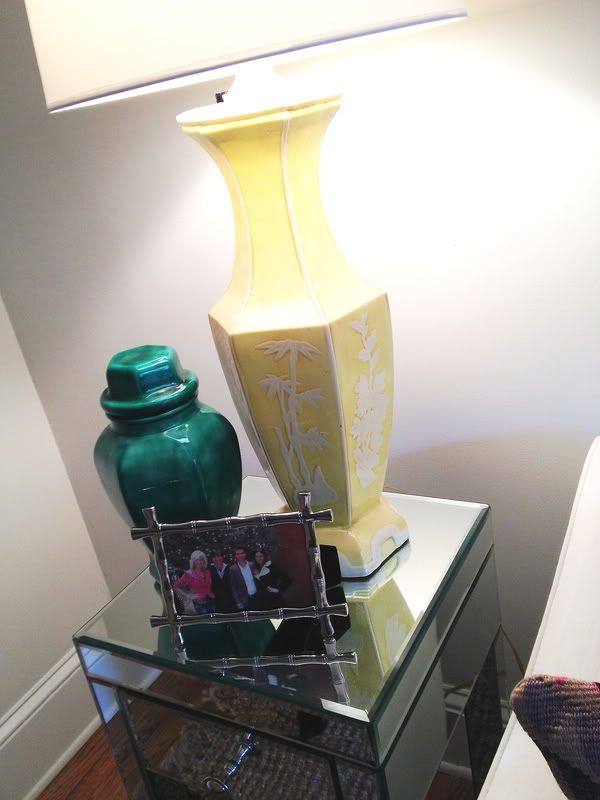 Check out this cute elephant planter/vase I got at an antique store in my hometown of Griffin, Georgia, last week for only $8! Can't beat those small-town prices.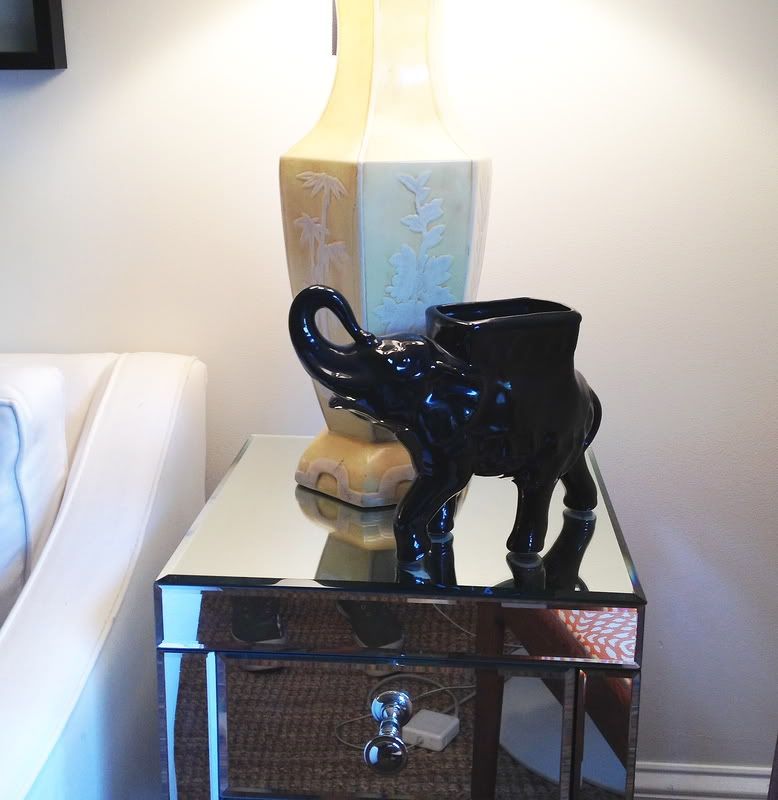 I can't wait to fill him up with rananculus or some roses. I kind of feel like his little mouth is smiling, too, so that makes me happy.