Yesterday, was a day at the studio for me. Ahhhhh. I say " ahhh", because it is quite nice to work there, but actually, when I'm there, I am working more non-stop than ever, because there are lots and lots of projects to get done. To name a few, I worked on...
painting my chair green!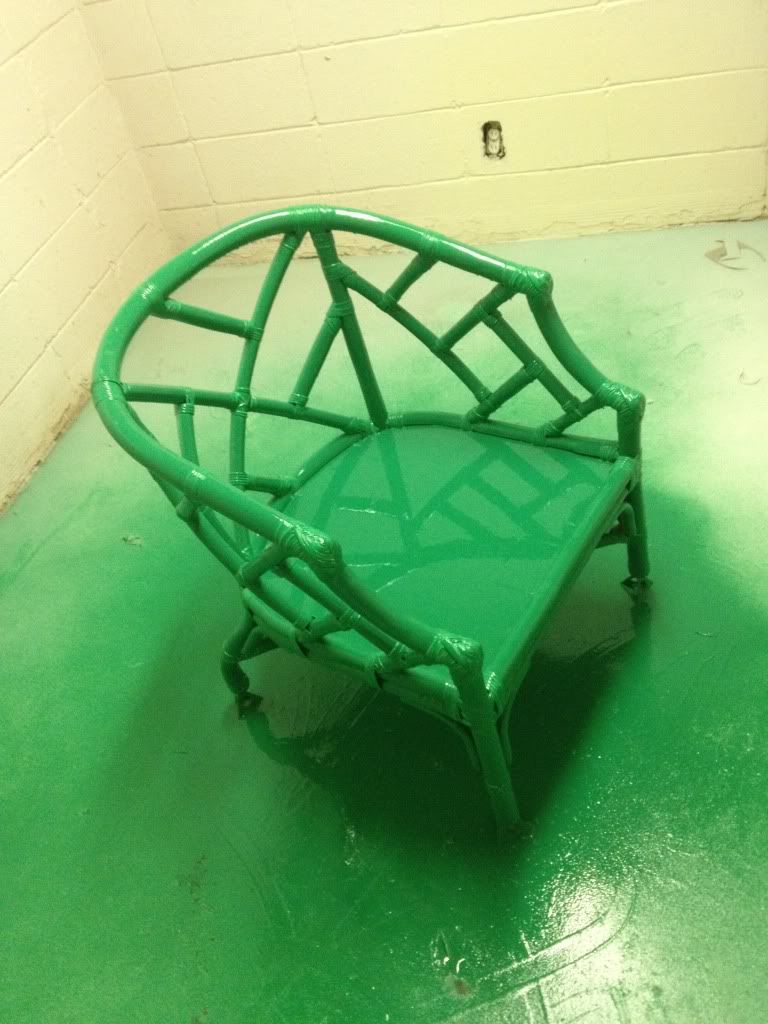 You can't tell here, but it's actually the perfect shade of emerald. It looks kelly green here, but it has an ever so slight hint of blue in that green, that makes it more emerald. Of course that shade wasn't available in a spraypaint can, so I bought a quart of high gloss paint and sprayed it with my paint sprayer. After doing a coat of spray primer, I did 2 coats of paint. I can't wait to bring it home after work today!
I got started on a new painting. It's just the beginning, but I like where it's going...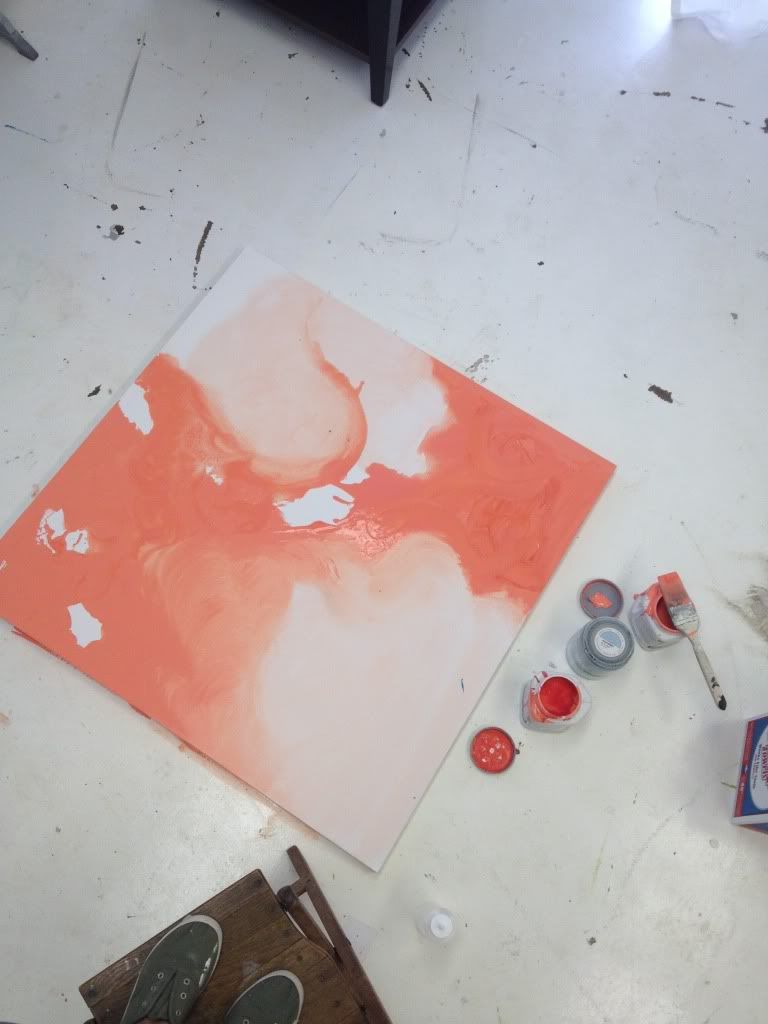 flowy and natural and coral. I do these very organic looking shapes with lots of water and paint, and since it's thick with both, it takes forever to dry. It doesn't help that it was rainy in Atlanta today, so I had to keep it inside. Rainy/humid weather is the WORST for paint drying. But, at least it's great for coffee drinking. I had about 4 cups.
created a new stencil that I'm using today! I'll of course let you guys know how it goes.