So, I thought I'd write a little post, to kind of update you on what's going on in my house! I'm redoing the living room (kind of), and have made a few recent purchases/changes that I thought I'd show you guys. I'm kind of in a weird place with my living room. I don't love it yet, and I'm not sure what I want to do to make myself love it. Last year, when I redid it, I knew exactly what I wanted, and exactly what I wanted to buy, and did it, and I loved it. This time, it's a slower process. I know I'll figure it out, but the slow journey is kind of annoying me. Oh well...it's just home decor.
Anyway, remember my little bamboo chair that I bought for $20? I had the cushions redone, and I picked them up Monday. I love them!
here it was "before" again: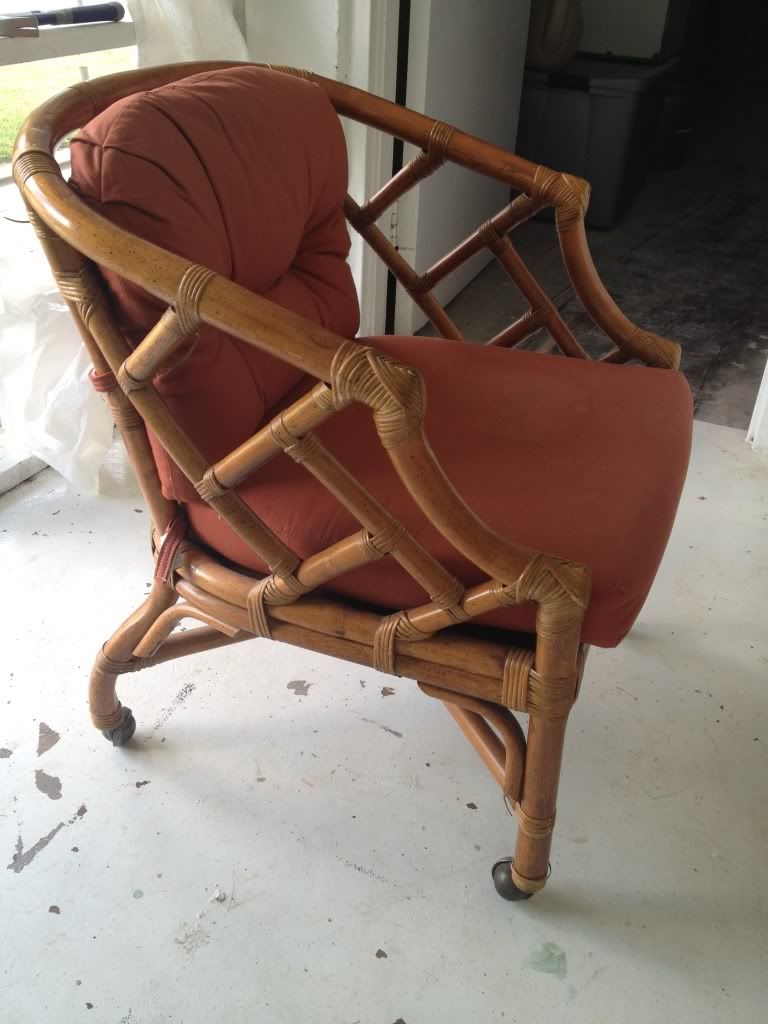 I bought the fabric at Forsyth Fabrics. I couldn't find a link on their site to my exact fabric, so I don't know who makes it! Anyway, you all know that I sprayed my chair emerald already. I had
Fast and Great Upholstery
make the cushions. Lots of people ask where I have things reupholstered, and this is where I go! They also did my sofa last year.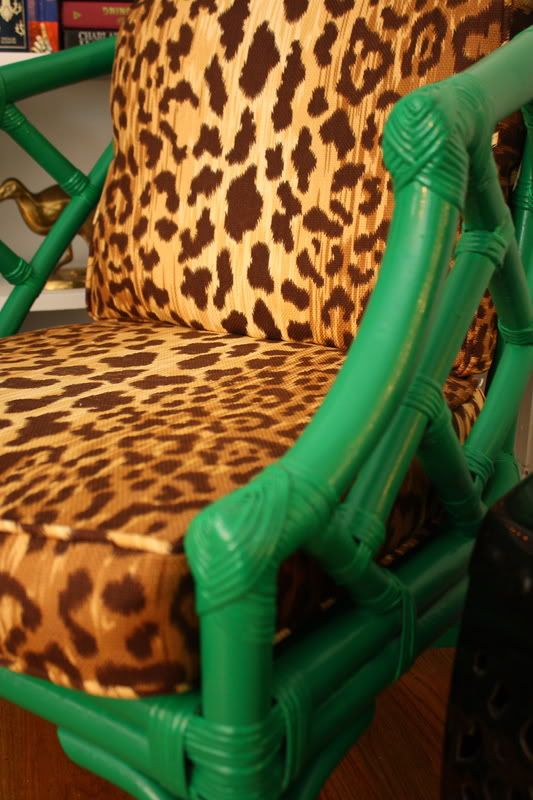 I also recently had
this light fixture
that I bought at Lowe's installed over our little breakfast table. I also love this thing! I have an Edison bulb in it, and I love the warm, soft glow that it leaves. There was not an electrical outing where this was before, so he had to create a new spot, but I think it was a good choice. There were five holes in the ceiling/wall that the electrician made, so I got to try my hand at sheetrock hole filling - it was really easy. If you are in Atlanta and need a good/dependable electrician, let me know!
It's nice and sturdy, and I like the gold that it brings to the room. It's a good find! All in all, I want to get different chairs for the little breakfast table area, and some curtains. I just feel like the space needs a little bit of funk/crazy/modernity/rustic-ness. It's feeling a little formal right now, which is annoying me, because I'm not a formal kind of girl. I'm really digging Jenny from
My Favorite and My Best
's style - I love all her moodboards. I need a little bit of her pumped into this room (that sounds weird). Anyway...I'll figure it out! That's part of the fun of designing your own space, and not someone else's...it's ok to get stuck.