A few weeks ago, I created this custom stencil for my clients. They live in a high-rise, 15 stories up, located on the most desirable street in midtown -- Peachtree Street. A very cool location, in a corner unit, with windows on both sides. A fantastic backdrop for cool decor!
The walls were basecoated in a light, icy blue, and I painted my pattern on with a pearly white metallic paint (this is in the master bedroom. I also did an accent stencil wall in the dining area, which I will show you guys later). As you know, I like to make my own stencils, and this one was no different.
here are my tools used to make the stencil: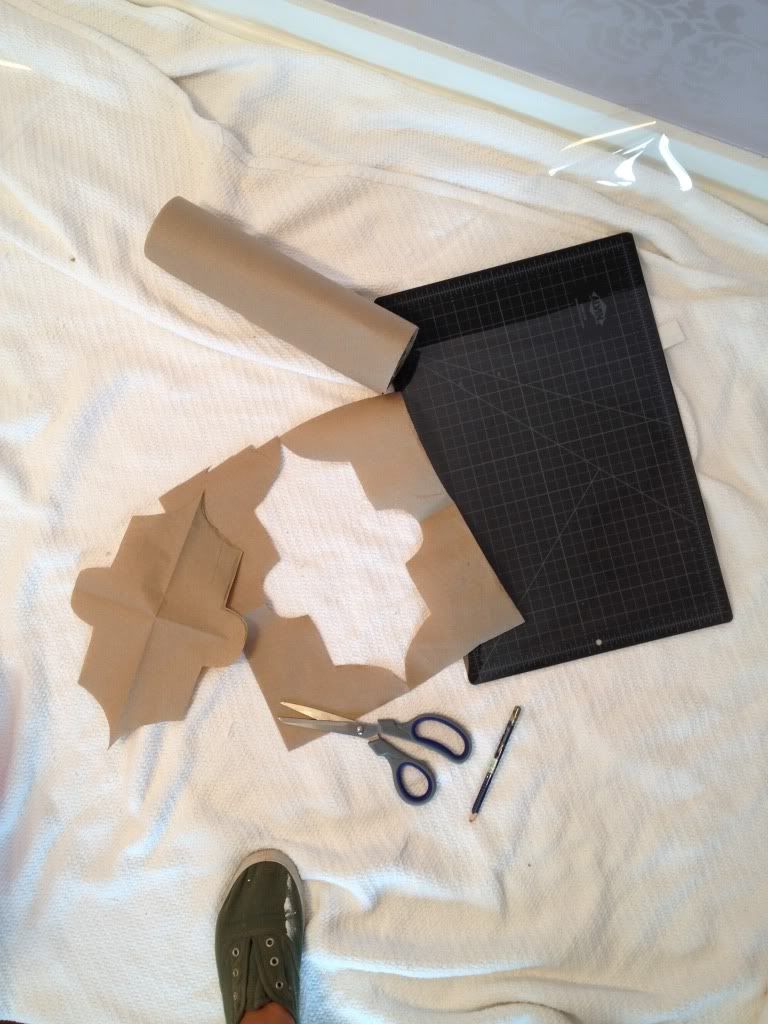 I use craft paper to create the pattern. I fold my paper in 4's, then cut the pattern out with scissors to make sure it's even. After that, I trace it onto the plastic sheeting, then cut it out with a razor blade on a cutting mat.
the clear sheeting is taped down so it doesn't move around: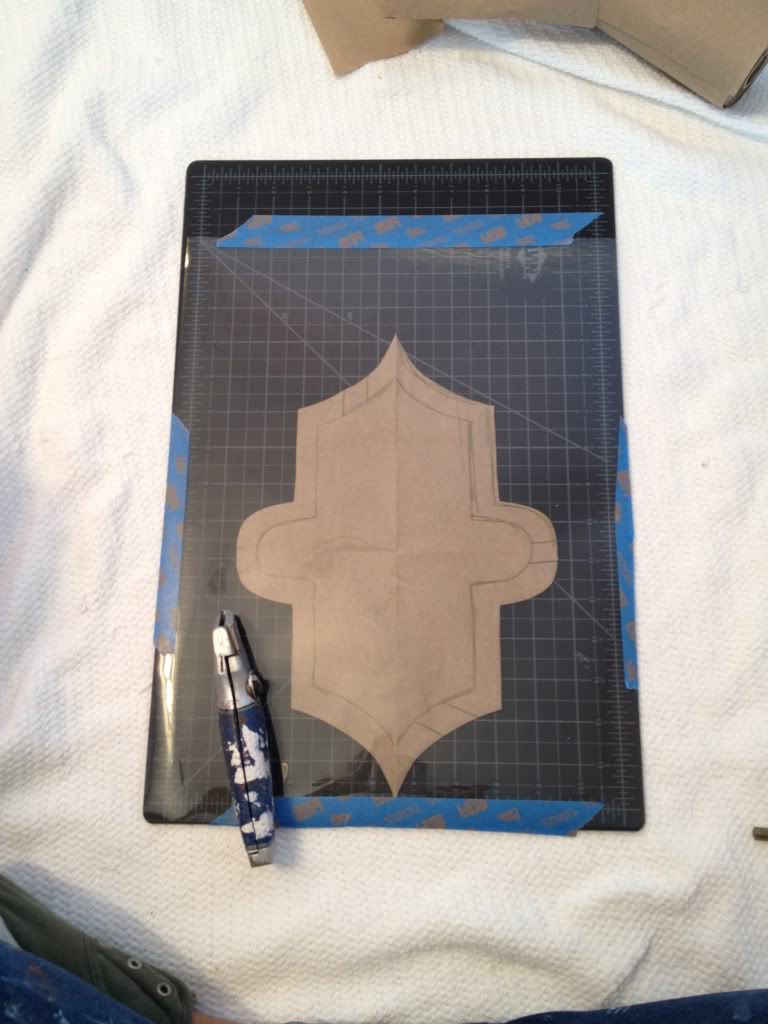 So, yes, I painted each one of those medallions (not sure what the term for this shape would be? Medallion sounds wrong...suggestions?) by hand!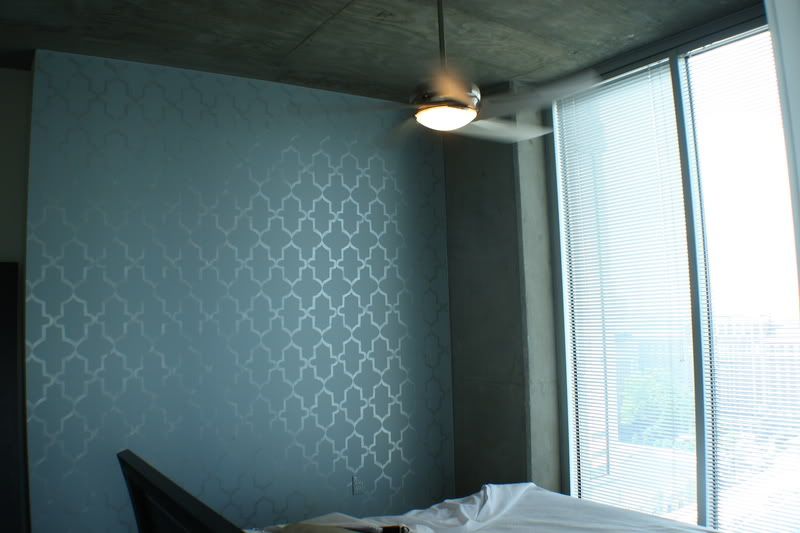 I like how it creates a pattern with the stencil itself, but it also creates a reverse pattern with its outside, lined up against itself.
I know it's hard to see, but this is the wall that the bed goes on (it was moved for me to paint!).
Woo! I'm dying to do this pattern in a more graphic colorway, like chocolate and cream, or black and white!