This may be the first time I've ever used the word "tchotchkes," just FYI.
Also, I'd like to formally state that I know I spend a lot of time blogging about my bookshelves. I'm not ashamed, though -- arranging and re-arranging bookshelves is one of my favorite hobbies in life. Empty shelves with lots of pretty accessories all laid out, waiting to be added is my cup of tea.
Anyway, you know that I
painted my bookshelves
a couple of weeks ago, and after I painted them, I just kind of threw everything back up, in an effort to clear off the floor. I had planned to go back and make it look pretty again, and this weekend, I finally got around to it.
I also got a chance to head out to some thrift stores last week, and found some cool new accessories I wanted to show you guys.
Check it out: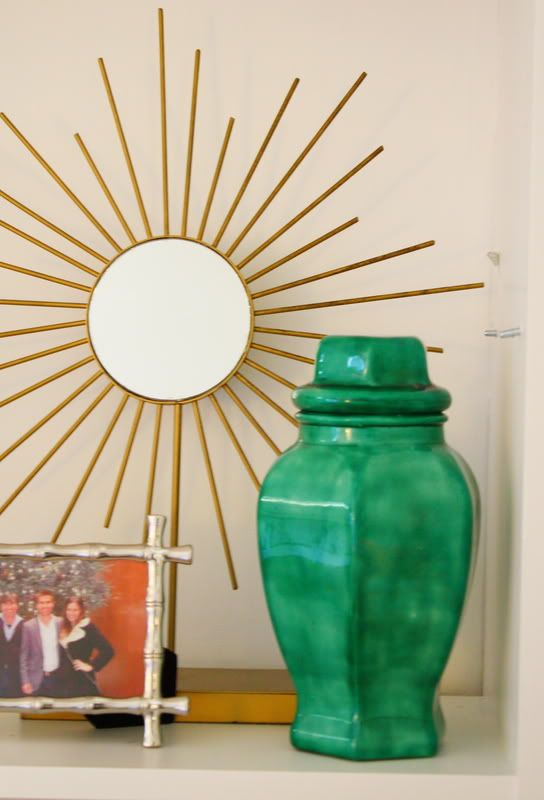 That green ginger jar! I loved the colors in it. I'm making an effort to add more green to my house. I'm not sure if it's springtime or what, but I'm into the green these days. I got that guy for around $4! When you are decorating bookshelves, and looking for fun accessories, thrift stores are the way to go.
I also found these sweet little brass birdies: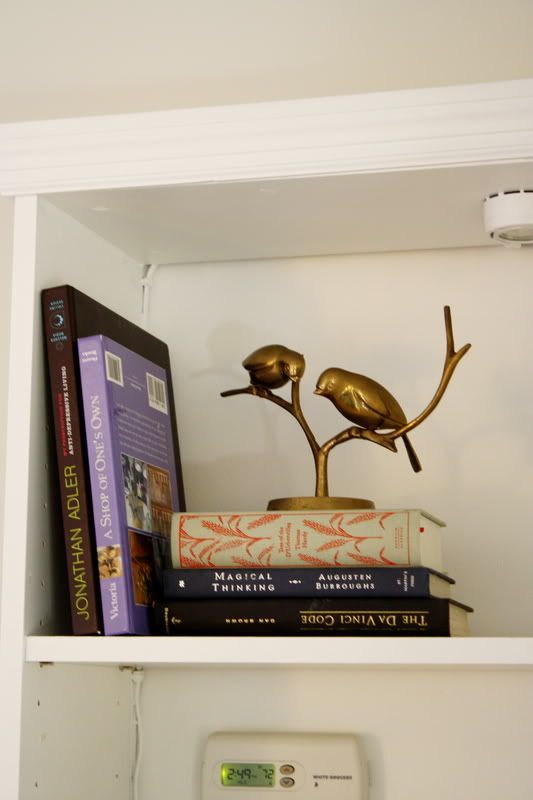 I think they're one of my all-time favorite finds...and I like that they're tarnished. You can find brass pieces in almost every thrift store, and there are always lots of animal options! I'd never seen birds on twigs like this, though, so I thought it was a special find. It was $3. I know that my thermostat showing is unattractive, but I try to keep the house user-friendly, so keeping it constantly covered up is just a hassle!
I also found this sweet little crystal cup (hard to get a photo of):
I see lots of "crystal" (look-a-likes and the real deal) out at thrift stores, too, but I thought this little cup was special because of its arms on the sides. It'll be sweet to put flowers in, in the springtime (flowers in little cups remind me of my mom and my Mimi - they both always had little tiny bud vases with flowers all over the house, growing up), and I think it's cute as a standalone object on my bookshelves for now!
lastly, I found this small purple vase: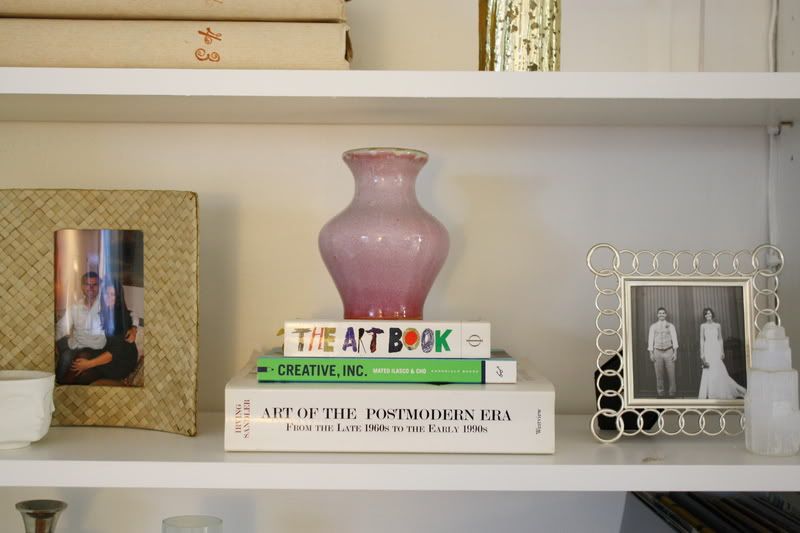 I'm sort of getting into lavender for springtime, too. Actually, purple of all types. Green and purple together are a great combo!
If you'd like to see my shelves how they are now, here ya go: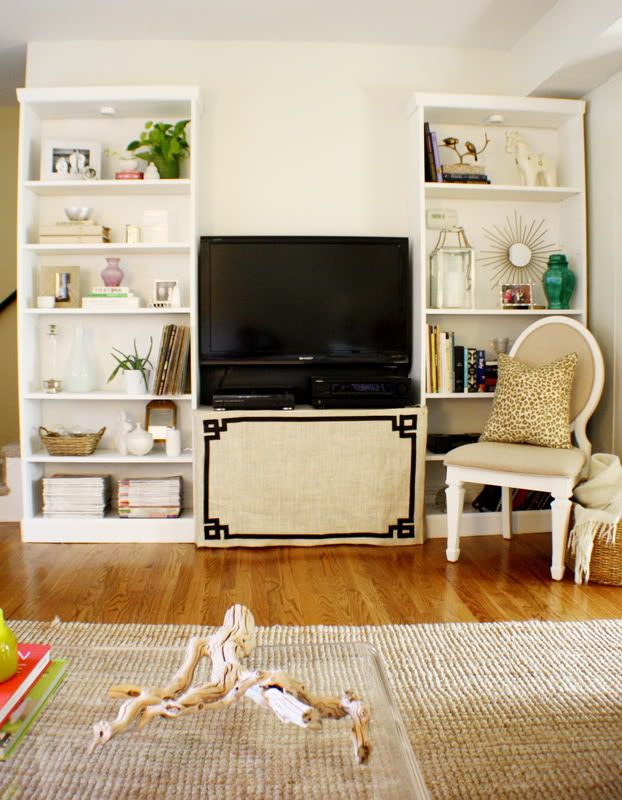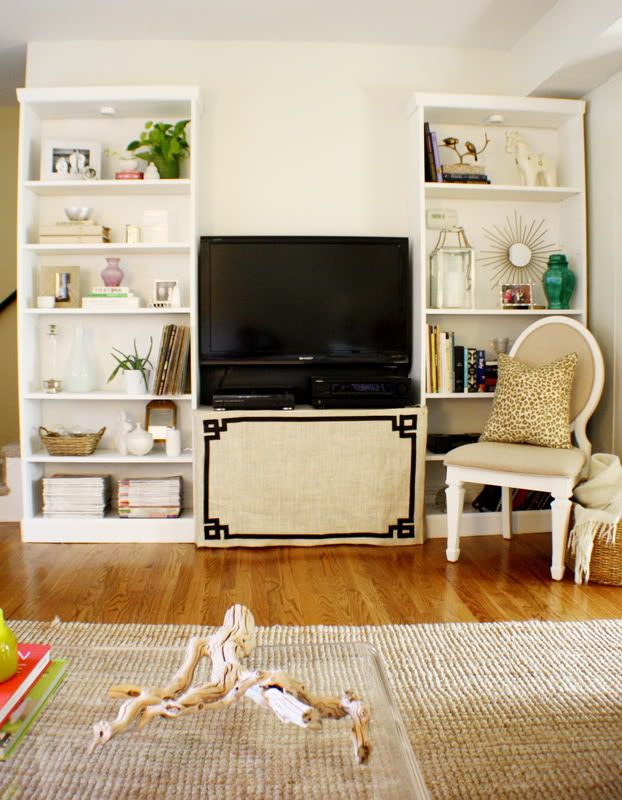 (also found that cool driftwood on the lucite coffee table! not a thrift store find - it was a Marshall's snag.)
I'm loving the bright and airy look that I'm achieving in here. I owe you guys a few posts about some other changes I've made in my living room recently, too. I made a sort of large-ish furniture purchase this past weekend, that I can't wait to share with you, either! Come back soon for more info on all of this...