just thought I'd drop in and show you guys some stuff that is making me happy lately. It's the little things, ya know?
first up:
This rad bamboo tray that I found at Goodwill for like $1: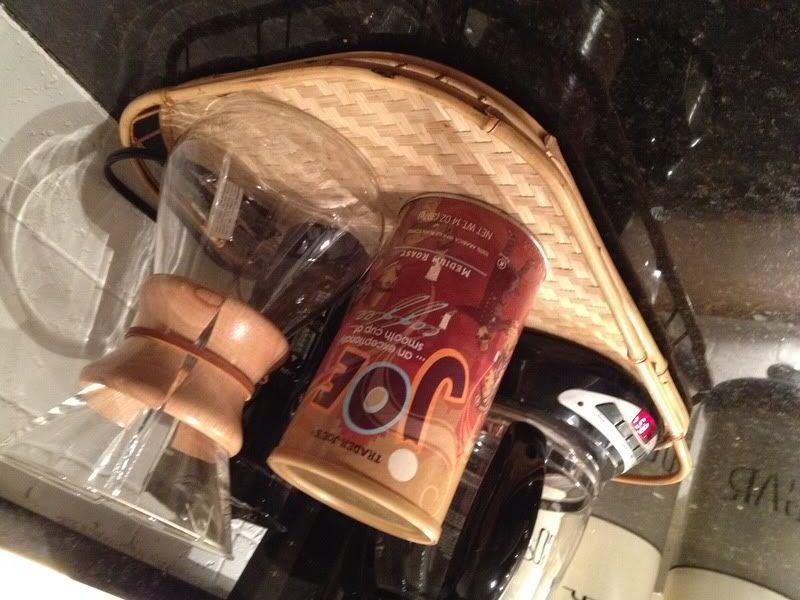 Pretty cute, huh? Also, I got Jordan that
Chemex coffee maker
for Christmas -- have you used a Chemex? They're pretty cool. My brother is a coffee snob, and uses one daily, so that's where I got the idea, and we love it. When made with the Chemex, coffee is less bitter, more pure, and plus, it's just fun to make. I also appreciate the simple design of the canister.
Anyway, next up is this cute candle I recently bought at Anthropologie:
I bought it for the color of the glass, which is a greenish-yellow (almost neon). It smells great, too. Jordan and I both love great-smelling candles burning in the house, so they're a treat that we are constantly indulging in :) This one is the Capri Blue brand that is always burning at Anthropologie, but it's a different scent than the regular one - it's Mandarin Mango. It smells good, but I prefer the original one. I really love that colorful glass, though!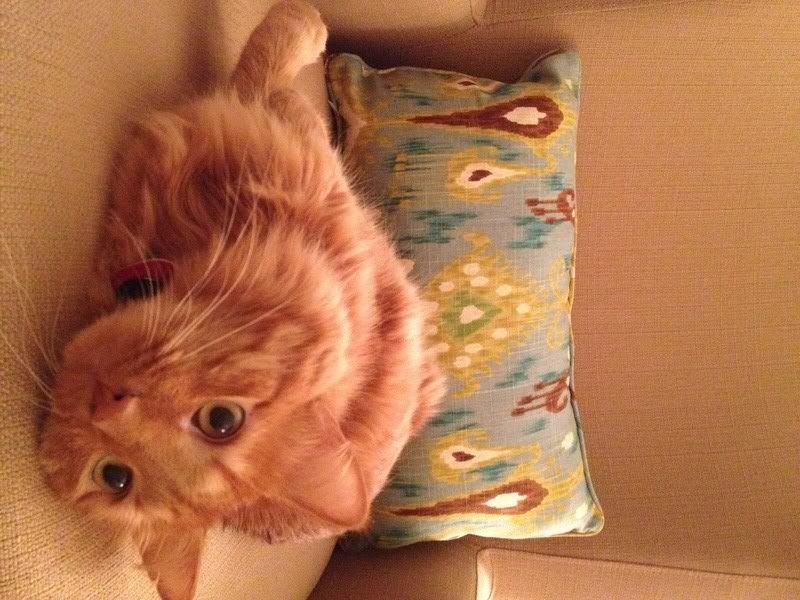 Mika and I love it. I just put the pillow that came with the chair inside the pillowcase for now. Jordan likes the lumbar support of the firmer pillows, so it might have to stay. But I would prefer a down filled pillow. I'm actually having a hard time finding 12x20" down filled pillow inserts - any suggestions?
last but not least, a shot from the studio yesterday. Heather organized my paint supply room which was a DISASTER. Seriously. Disastrous. I wish I had a "before" pic. Anyway, we put together this new shelf, and she rearranged and organized my stuff, and I am ever so grateful.