Check out this crazy pattern that I made yesterday! It took all of my brain power to get this pattern to make sense, and to cut this stencil. I made an actual stencil this time, though, out of plastic, and rolled it on like a real stencil (often, my stencils are not stencils but templates, then I hand paint the pattern). Anyway, I was proud of how the pattern interlocks, and I like the black and gold!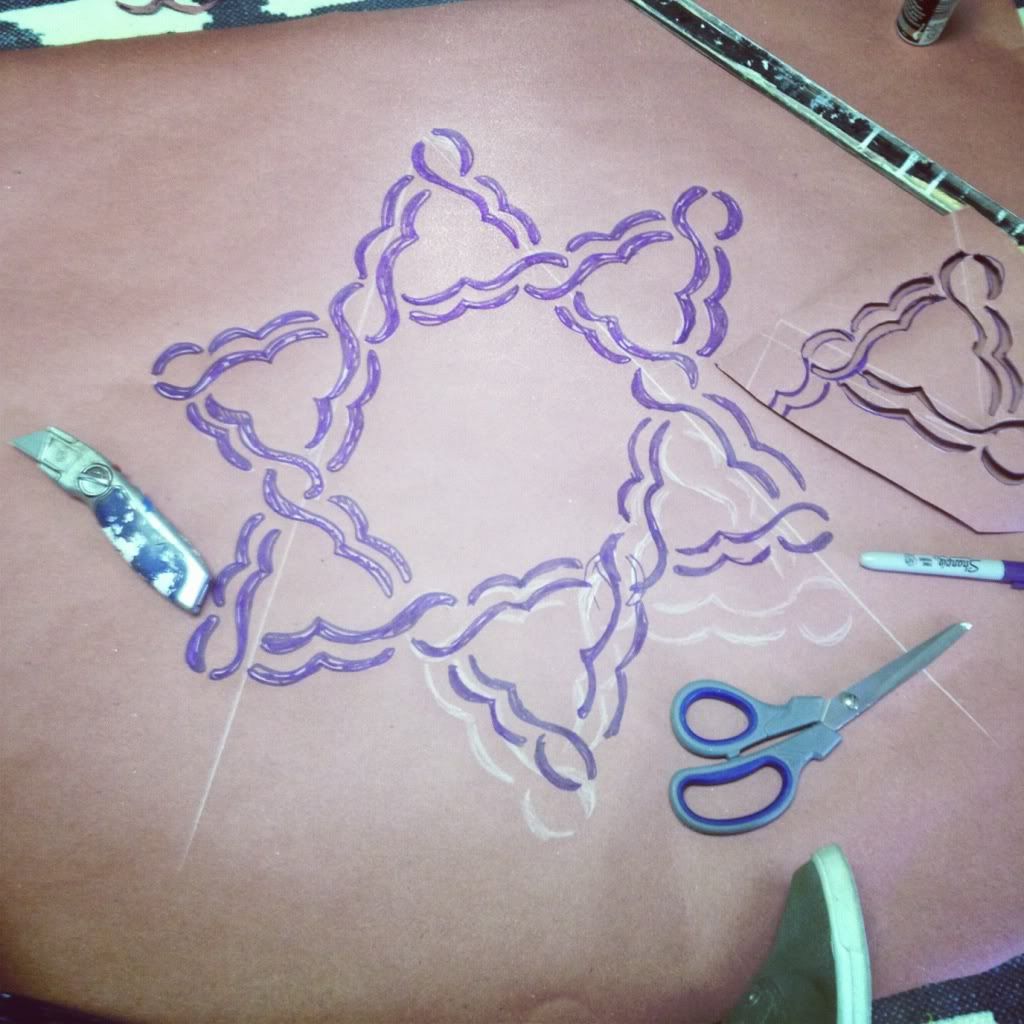 This is the template that I traced the pattern from, onto the clear plastic, before I cut it with my razor blade. When I am sitting on the floor, measuring things out and hand-drawing, I think it could've been useful if I was a graphic design major, rather than fine arts. Oh well!
The process! Ill reveal the final look soon enough, but for today I'll leave you with this teaser photo...