Sometimes people ask me what I paint, and the answer is: everything. I'm a decorative painter, but I also accept canvas commissions, and have really been enjoying all the canvas work I've been doing lately.
I got a commission from a client in Florida about a month ago for this piece. It's going to go in an office, I believe. I hope to get some pictures of it in it's final home when it makes it's way onto the wall!
Anyway, here it is in my living room (I wouldn't mind keeping it!):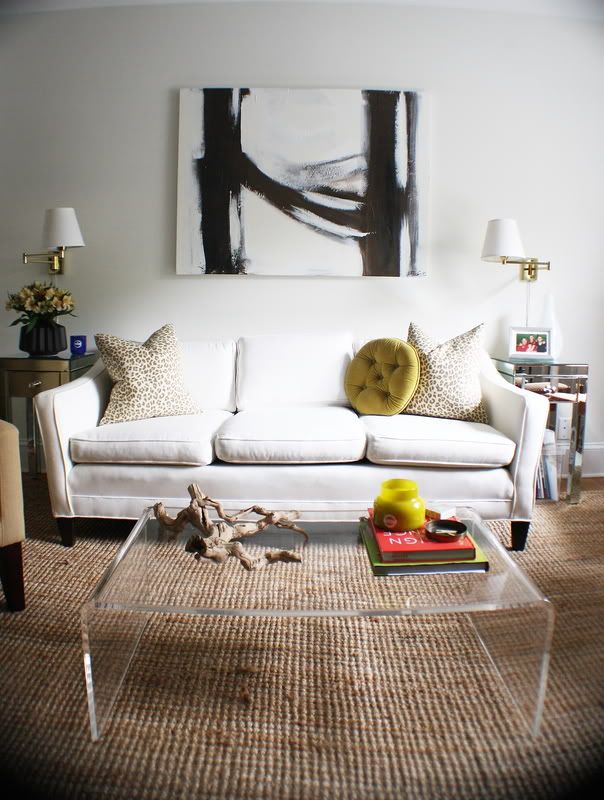 My client wanted dark brown and off-white, simple lines, with texture. She was happy with the result, and so was I!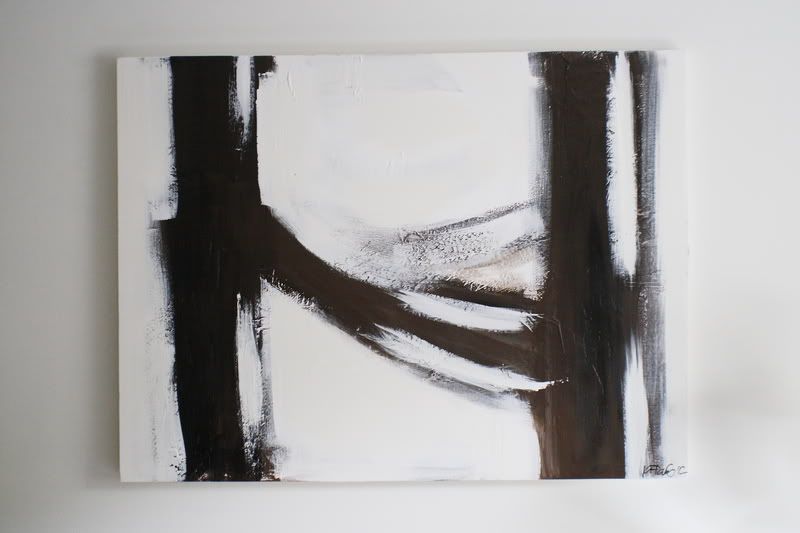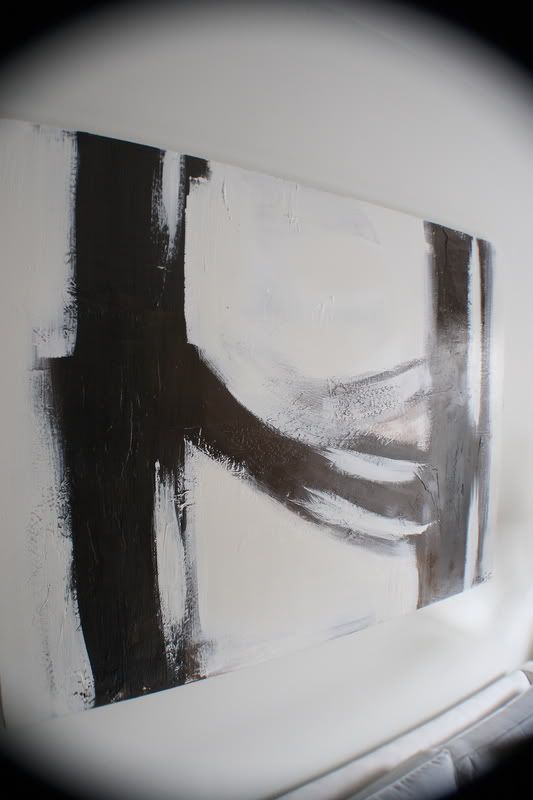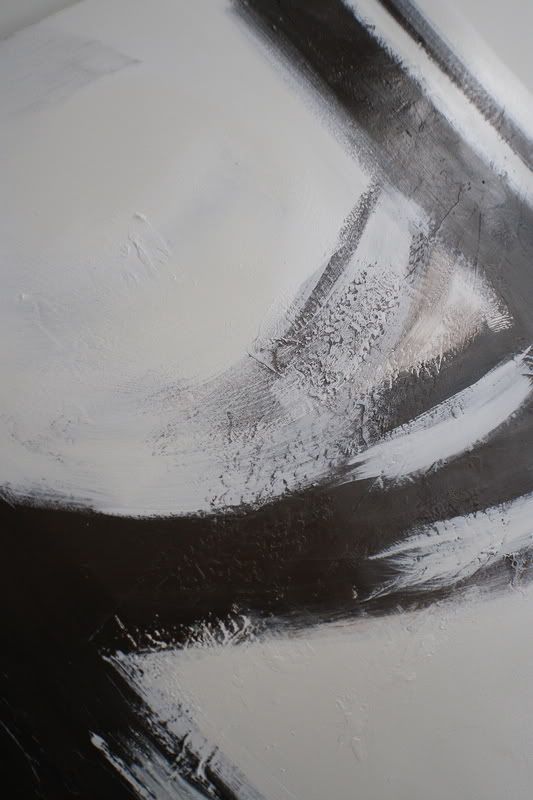 here, you can really see the texture: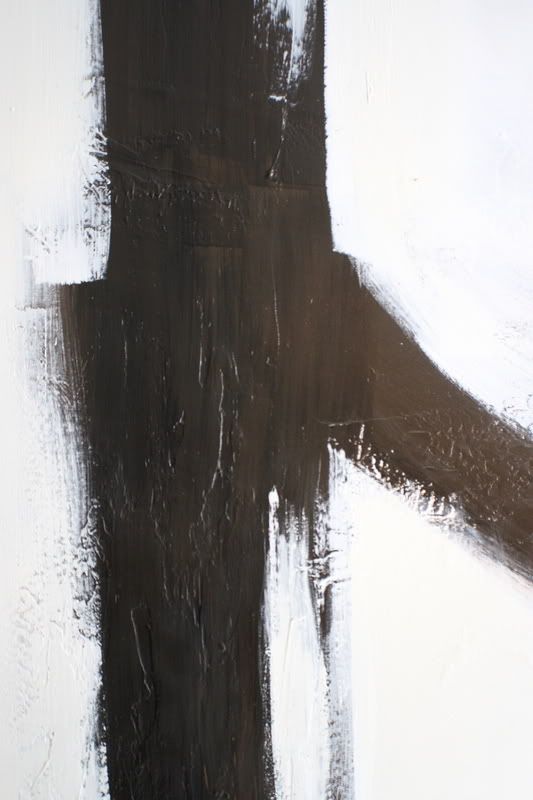 if you are interested in a canvas commission, feel free to email me at kristen(dot)fountain(at)gmail.com