So, you may recall that I used to have this cute little chair in our living room: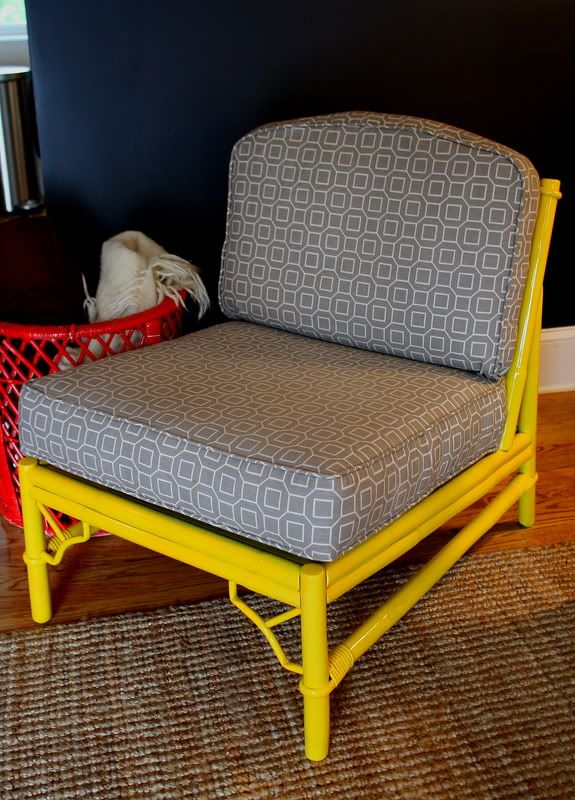 I still love this chair, and I'm not getting rid of it, but something better suited for us came my way. Jordan and I both wanted something with a higher back, that you could actually lean up against, and sit in comfortably. I went back and forth with lots of options, but I couldn't decide what exactly I wanted. Standard wingback chairs were too feminine and formal to me (though I do love them, in the right space), and the rest of the ones that I seemed to find were just slipper chairs, similar to what we already had.
However.
I went into World Market last week, and found my match! It's called the
Triton High Back Chair,
and it's in the color called "Wheat." I love that it mimics a wingback, but it's modern at the same time. It's pretty comfy, too!
check her (him?) out:
I like that it's a solid neutral, too, and not the same color as the sofa. I think this will help with my "issues" with sticking with something for a long time. After all, I still love my sofa :)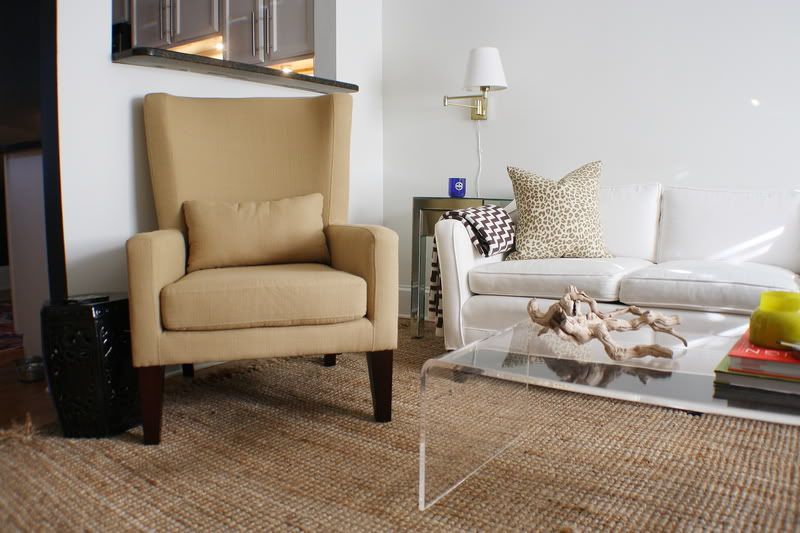 Right now, I'm trying to figure out what I'd like to hang over the sofa. I think we need something either rustic or modern or both. I'm considering making some sort of mirror contraption. Maybe a starburst mirror with salvaged wood around it? It hasn't hit me yet. I think the room needs a little something modern and rustic though, I don't want it to feel to formal or feminine. I was also considering trying to find a little rustic or modern table for beside the chair. hmmm...we shall see.
So what do you think? Do you like my new addition? I do!