This post is quite the "before and after." My clients had a mural in their hallway that had been painted before they moved in. It was a beautiful mural, painted by one of the most talented artists I've ever seen. (He is from my hometown of Griffin, Georgia, and he does AMAZING work. His name is
Shannon Lake
. He's insanely good at what he does, and I bow down to him.) However, to my clients, the mural always seemed like "someone else's piece", and didn't feel like it was representing my clients' tastes for what they preferred in their own home. My client struggled with whether or not to paint over it for years, and ultimately decided that painting over it with another commissioned decorative painting piece would be "right" and a fair move. I agreed!
Anyway, onto the "before":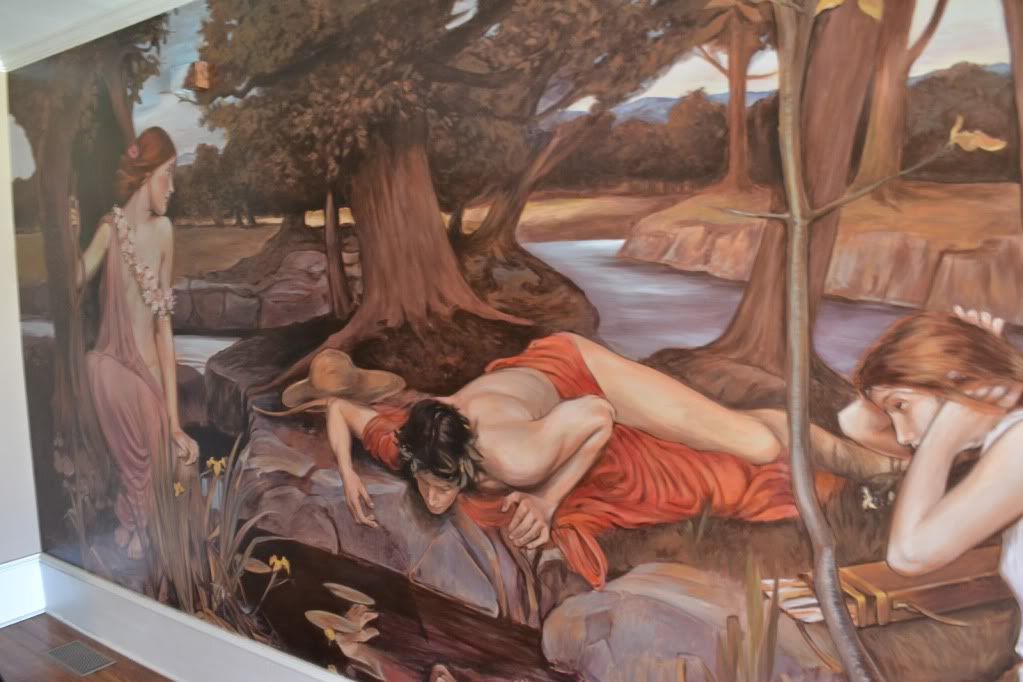 The mural depicted the story of Narcissus and Echo, and is almost an exact replica of the Waterhouse painting.
Here is the "after"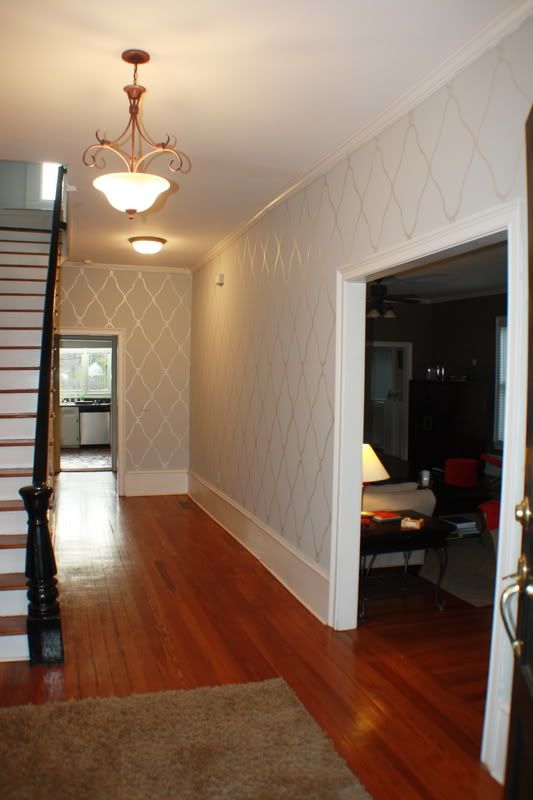 a bit lighter-feeling, no?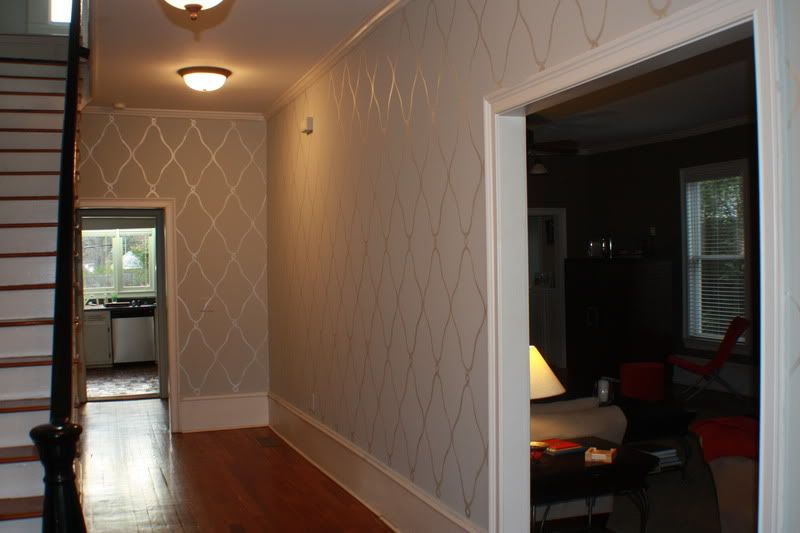 I used my trellis stencil that I made, and some silvery paint, and went to town.