hello!
It's been a really long week for me! I think my posting might show that...I figured I might just do a little rambling for you guys, and photo-dump a bunch of iPhone pics onto the ol' blog. I feel like I have about 100 different projects pulling me in 100 different directions, and life has just been crazy! But, I enjoy being really busy, and I like crazy. :) I'll be working again this weekend, but at least we have 80 degree temps here in Atlanta, to keep me motivated.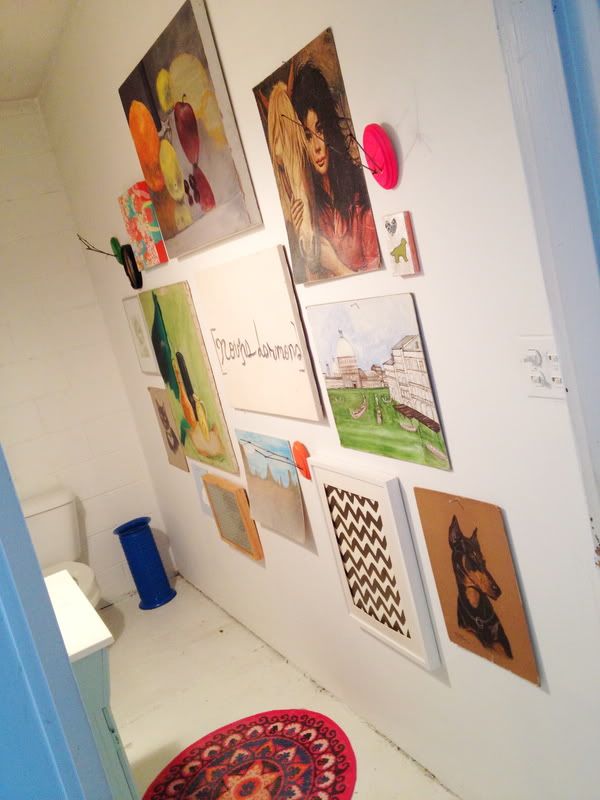 I moved the gallery wall from a front room at the studio, to the bathroom. When I first moved in, I tried to keep the studio neat and sort of "cute" looking, but the longer I'm there, the more I realize it's a utilitarian place, and it's for work. I've had to move virtually all of the cute and superfluous stuff out of the way, to make room for projects and paint splatters. We had to take all of these items off of the wall in the front room so that we could do some paint spraying in there, and instead of hang them back up, I decided to just make a gallery wall in the bathroom, where no painting happens. Plus, it's nice to decorate that big white space. Also, I like "gallery walls" because, really, they're just a mish-mash of pieces that take about 5 minutes to hang, with no rhyme or reason. I am not one of these people that makes a paper chart and arranges everything just so before hanging. I just DO it. It usually works out :)
this is a project that I am working on for the
MyColor
blog: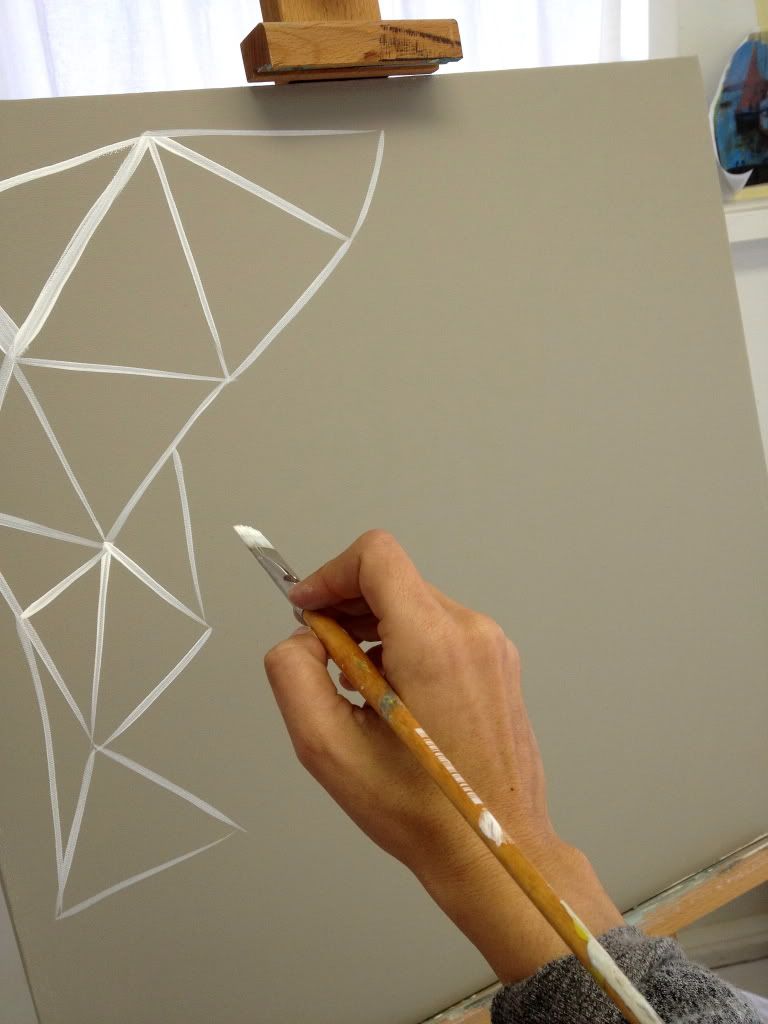 full reveal and tutorial is next week!
finally, I had a young artist in the studio this week: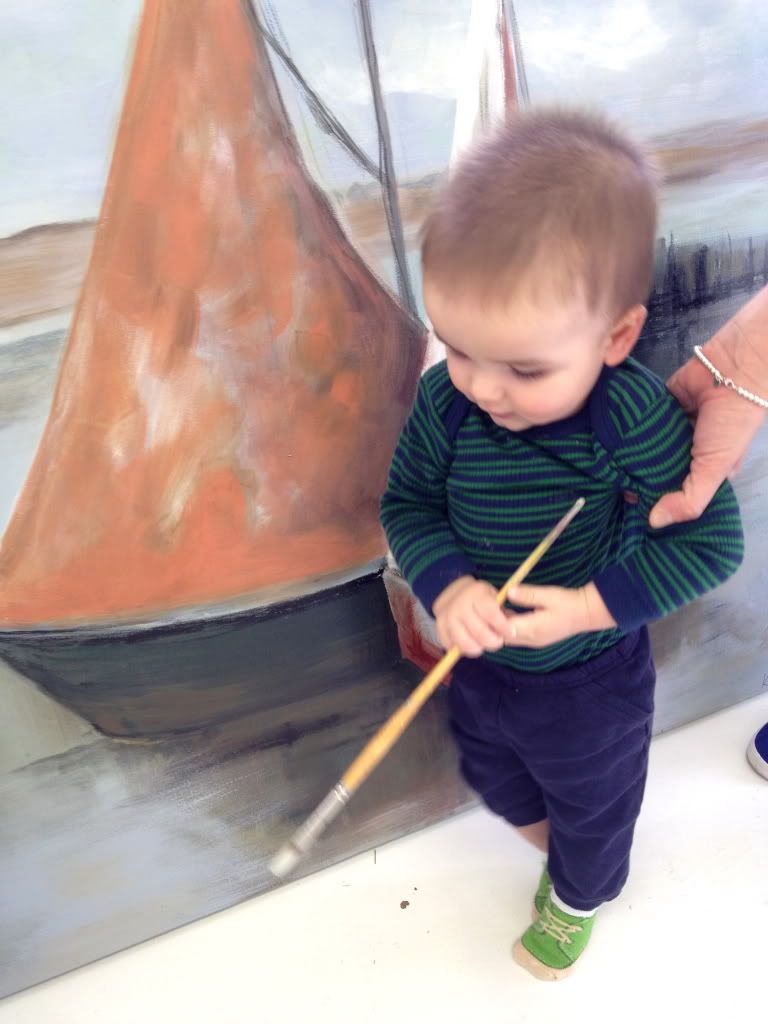 what a talent ;)
Happy Friday to you all...lataaaaaaa