A little something I'm working on in the studio right now...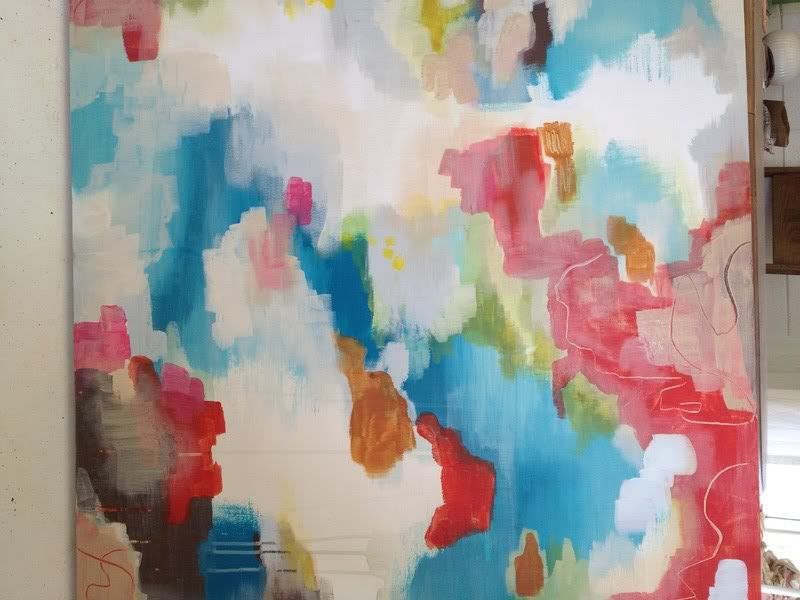 it was commissioned by a client, and it's pretty much done now -- I have to say that I love the bright colors (I've always been a sucker for turquoise and red together).
this was before I softened it up a bit.
adding squiggly lines to it. I've said it before on here, but I think that the key to interesting paintings is adding neutrals with brights...it's unexpected, and gives depth, I think.
Anyway, hope you enjoyed this little peek. Hopefully I'll have a photo of this painting hanging in the living room it's going in pretty soon here. Happy Friday!