Well, I painted my bookshelves white. It was a (way too) long process- it took about 4+ coats of white paint to get the job done. I am loving the bright and airy result, though.
Remember it used to look like this: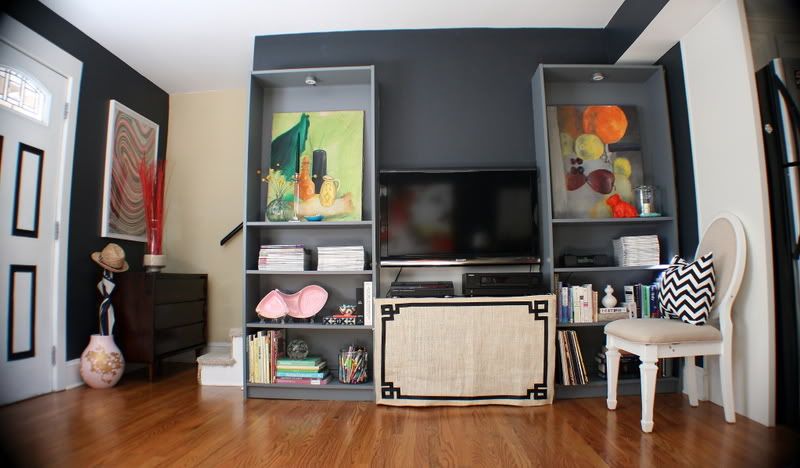 now, they look like this: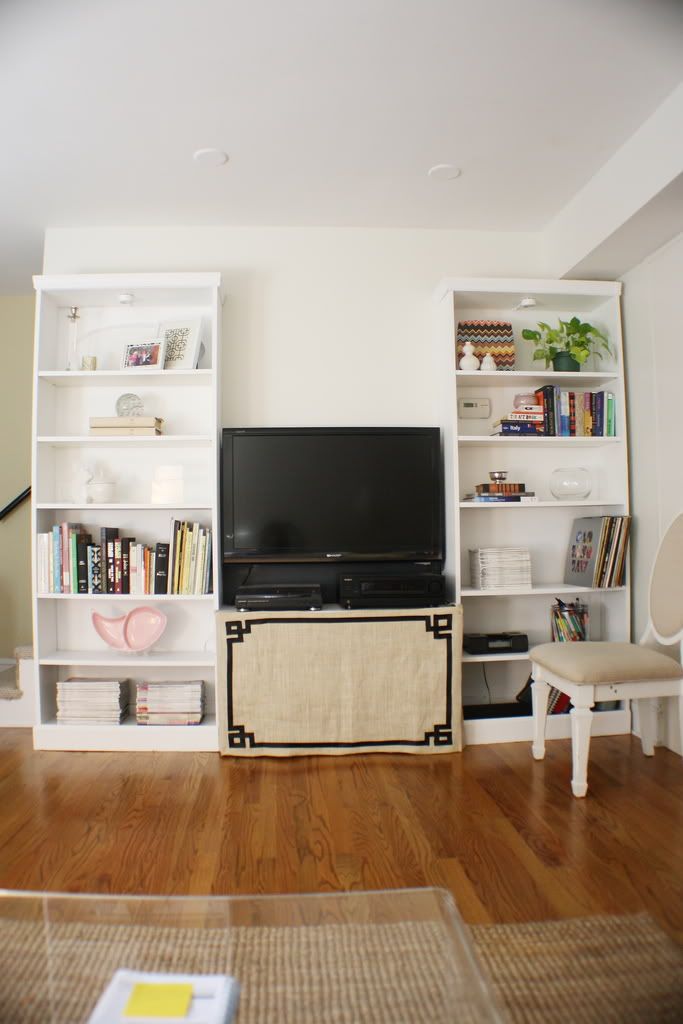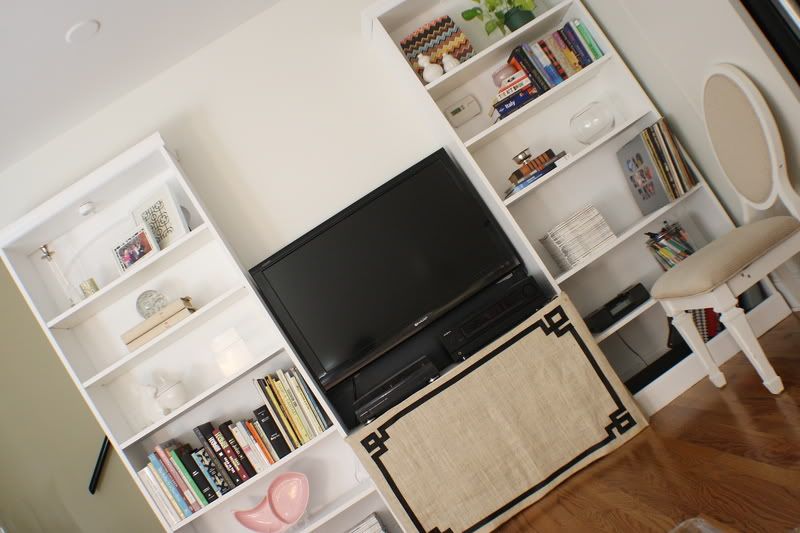 white.
The shelves are not done being arranged. I am going to be making some more changes in my living room, and I will definitely be re-arranging the things on the shelves -- I don't like the placement of things now, but I haven't had a lot of time to play around with it. Arranging things on bookshelves is one of my favorite hobbies. Nerd!
to see photos of when my dad and I did the "install" of the shelves, go
here
.
to see photos of when I added trim to my shelves, check it out
here
.