Last week, I painted a tall tree in a little girl's bedroom, to match her new owl/flower themed bedding. I loved the bright colors in her bedding set (this
"Owl Nature Bedding"
, from Target), and had fun replicating a fun look for her tree!
I snapped some progress shots while I painted it, and thought I'd share them with you guys. I used to always sketch out my entire tree before I painted over it, but now I have kind of gotten the hang of these trees (I've painted lots and lots of them!), so I just do a general guideline with my pencil of the base of the tree, then get the idea of where I want the branches to go in my head, and just paint it out from there. I figure, if something goes wrong, it's nothing a quick swipe of a wet paper towel can't fix.
the only thing I had sketched out here was the trunk, because I needed it to go over the bed: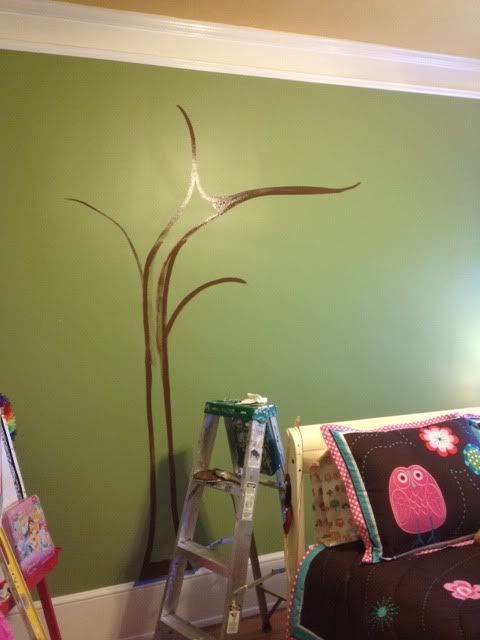 I then did a few branches...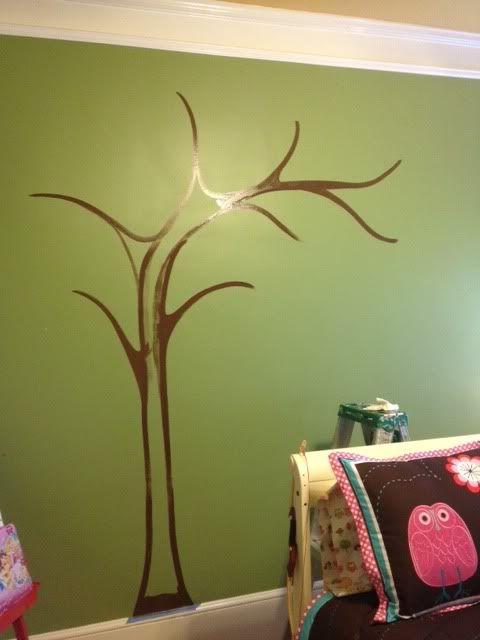 When I do things like bright flowers and leaves, I usually do a layer of white primer for the base. The reason why, is because these flowers needed to be bright colors like turquoise and hot pink, and those colors wouldn't read very well on top of a dark(ish) green wall - they'd turn out more like brownish turquoise and hot pink. So, I do the primer coat to keep the colors true and bright. It actually takes out a few steps and layers of paint. This is something I've learned over the years.
So, this is the photo of the primer coat for all the little flowers and the owl: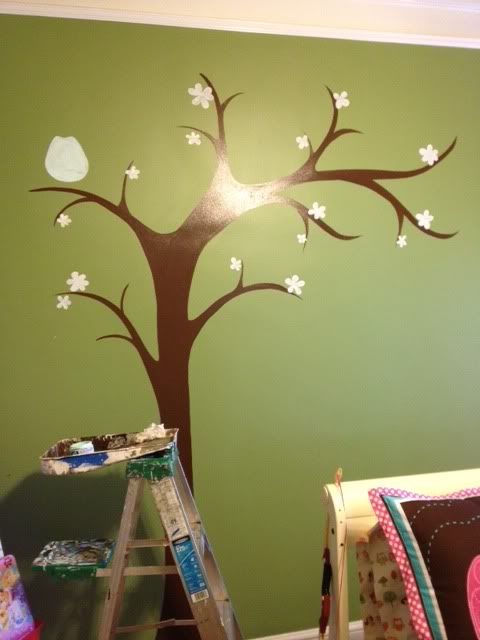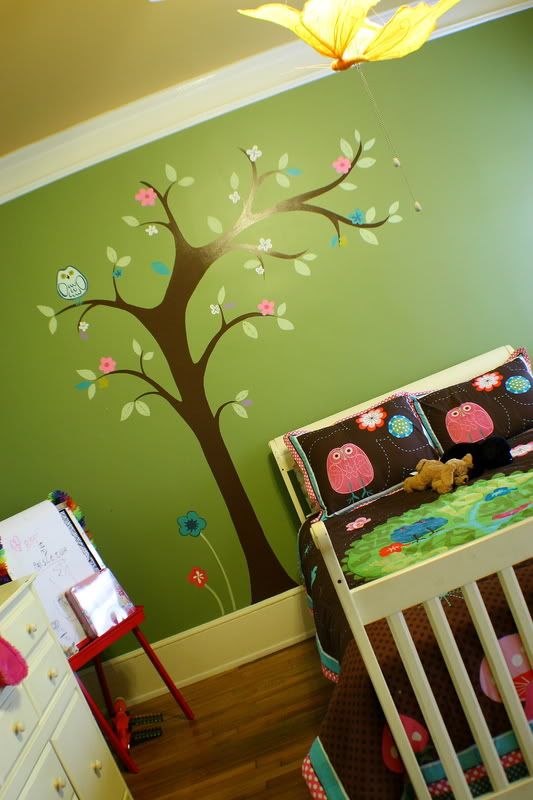 owls are so cute.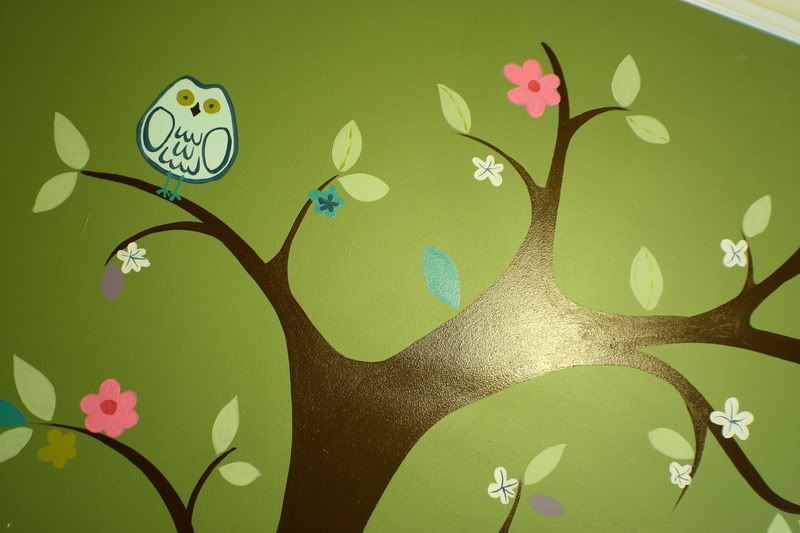 I mimicked the seam lines in the leaves on the bedspread on some of the leaves. I didn't do seam lines on all of them, because I think that sometimes when you do too much detail like that, the eye doesn't have a place to rest. Sometimes, simple is better.
I did an owl on top of the door frame, too (it's one of my signature moves :) )
I love hiding little surprises like that.
Just for fun, here are some other trees I've done: