I had to work both Saturday and Sunday this past weekend, but it was fun because my friend was there to keep me company. She brought over this bed she bought on Craigslist, and we got to work transforming it...
I found these little plastic raisers for painting furniture at Ace Hardware recently. I thought they were a pretty genius, but simple, idea. They just lift whatever you're painting slightly off the ground (or whatever your surface is) so that you don't get the sticking that you do when you paint pieces laying on the floor or a dropcloth. Also, the point of the triangle makes a minimal mark, so you can go ahead and turn your piece over and paint it pretty quickly and you just have a teensy little dot to touch up later (if you want). This was the first time I'd tried them, and they were great!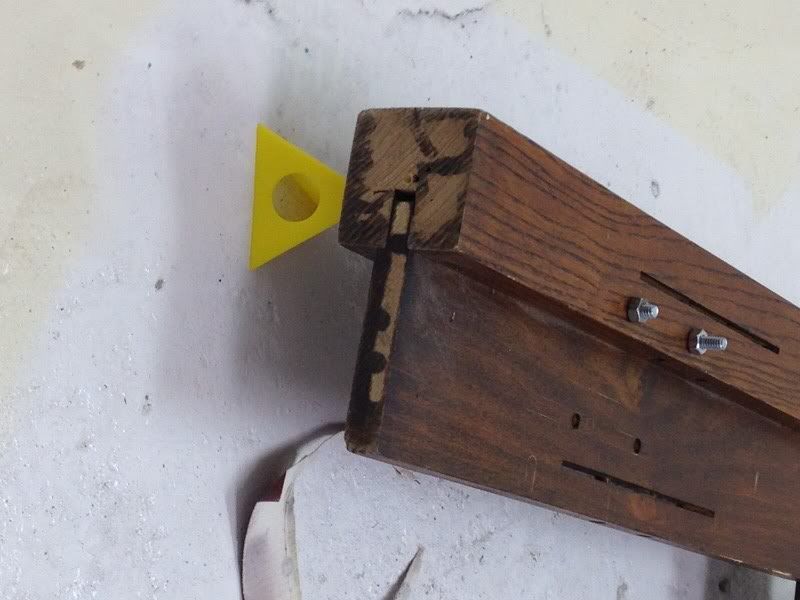 here is E, priming her bed:
I just discovered this "1 2 3" Zinsser primer... it's pretty amazing stuff.
and, the final color - it's very close to the Pantone color of the year - Tangerine Tango! Love it.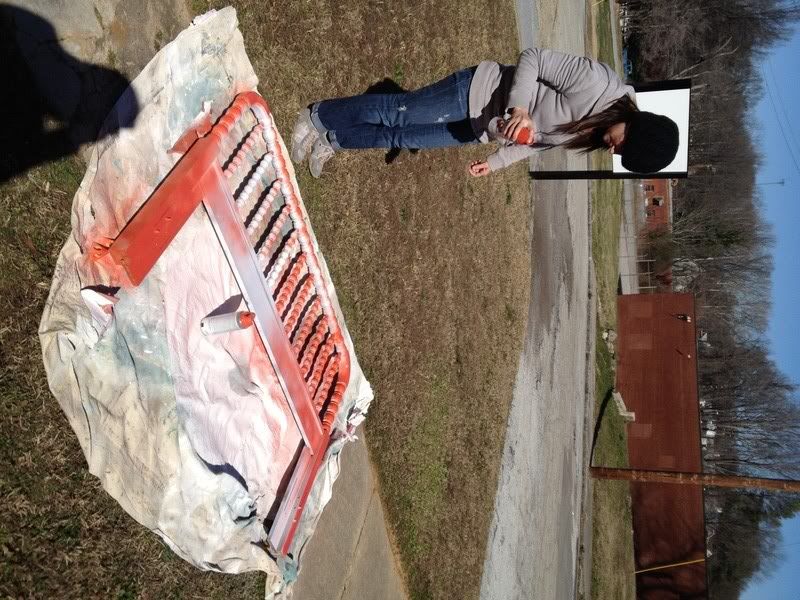 now, you'll have to wait for me to show you the "After" shot (not because I'm trying to keep you on the edges of your seats, but because I have yet to get over to my friend's house to snap a picture!)...but I will leave you with this: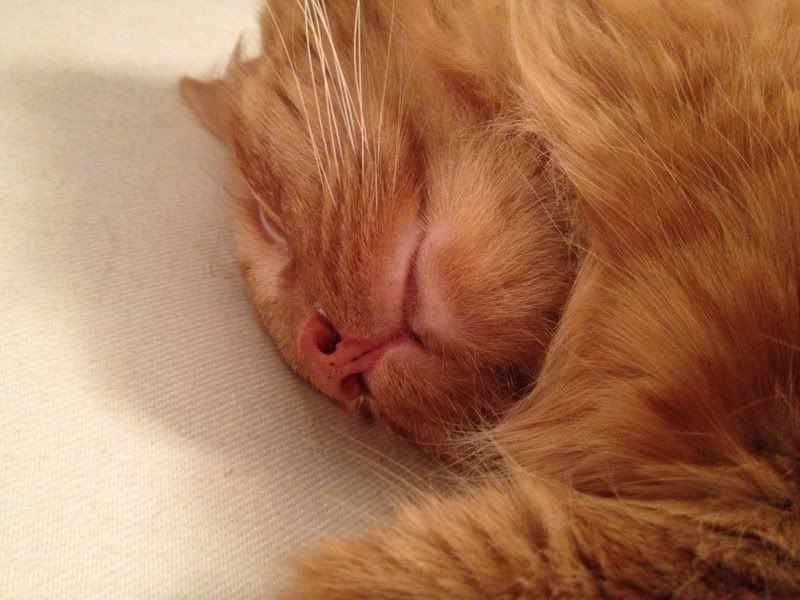 cat lips.