I recently competed this table for one client, and these chairs for another. (you may remember my post about the chairs
here
) Conveniently, they were both in the studio at the same time, so I photographed them together.
Here's what the table looked like before:
it was your basic 80's-ish oak pedestal table. My client bought it on Craigslist, and brought it to the studio. I turned it into more of a "farmhouse style", similar to when I painted
this table
, and
this table.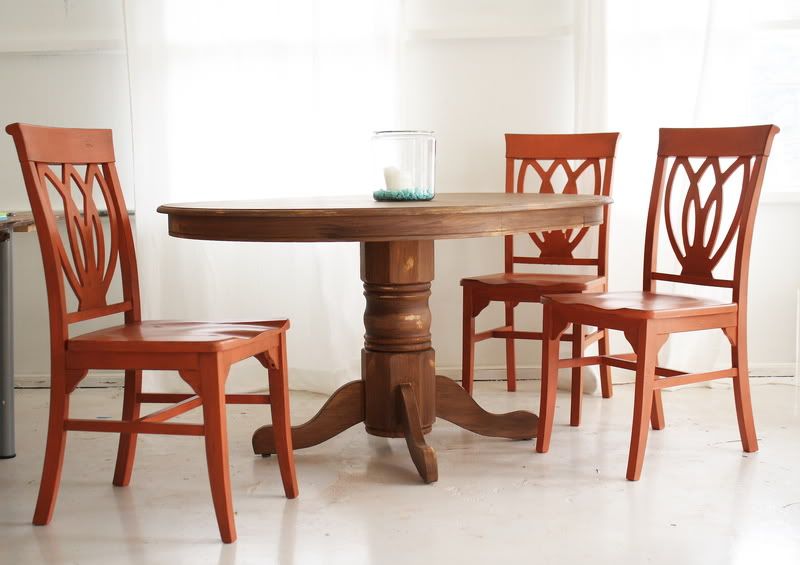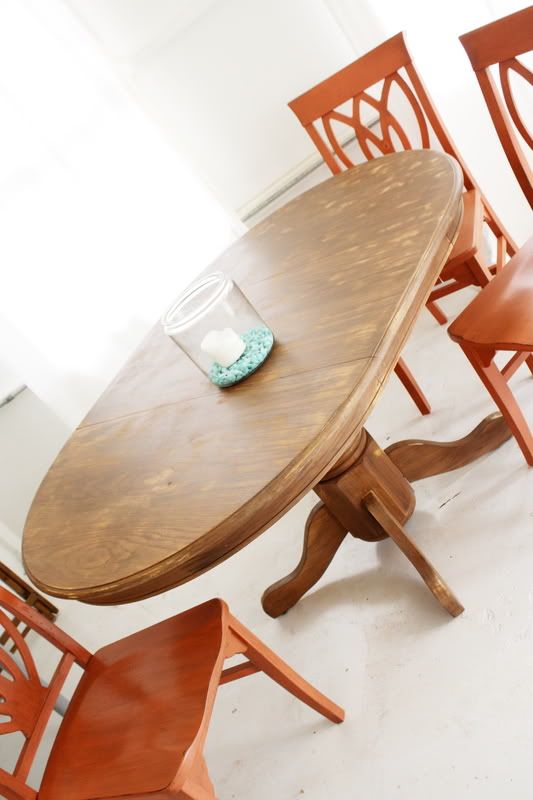 here is more of a close up of the top:
and, even more of a view of the top:
to get this look, I start by sanding down alllllll of the pieces, to remove all of the old stain and polyurethane. (Well, most - some of it is still in the grains a little, just because it's nice to have some variation) I hired my poor brother in law to sand down the table, and I'm not sure that he knew what all he was getting into. Sanding is a tough and not so fun job! I can't stand the sneezing, stuffy noses, and itchy eyes that come with sanding (yes, we do wear glasses and masks!) But, it must be done!
Anyway, I do that, then use a few different glazes, and then do more sanding in between coats. It's a pretty intense job!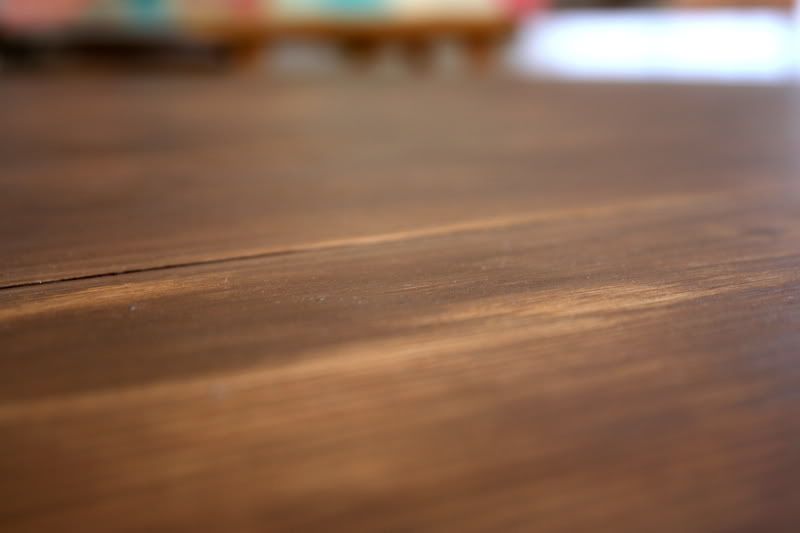 I use a wax sealer, so that the surface is not too shiny.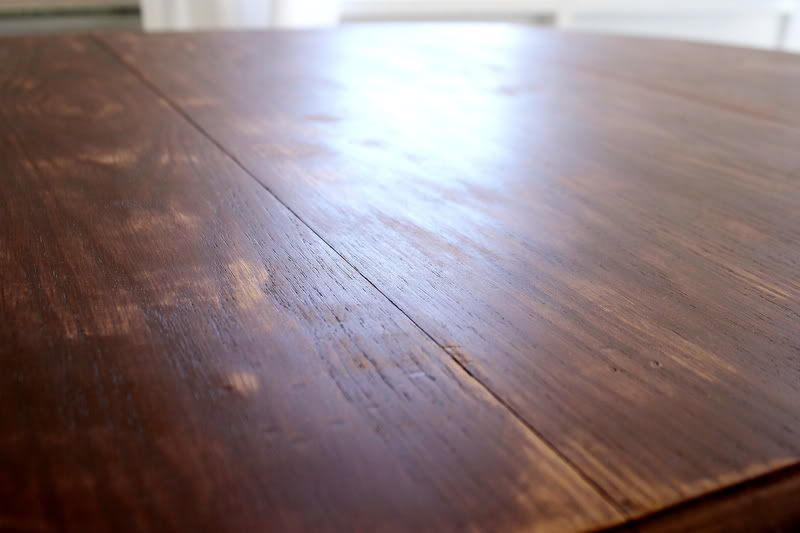 I feel like it's a little more authentic that way.
Also, you might have noticed that I glazed these chairs a bit:
they needed to be toned down a bit, so we slapped some glaze on 'em. Much better!