I mentioned last week that I was in the middle of a kitchen cabinet job...again! I had two, two weeks in a row -- a lot of work!
Anyway, here is the result (my photos are admittedly not the best -- oops):
before: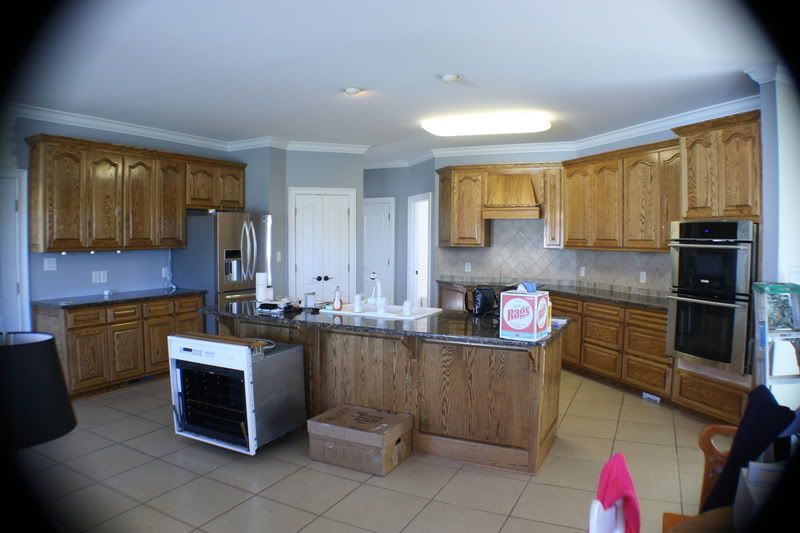 very grainy, knotty oak cabinets -- really great quality though, and that's always a good thing.
and after (I forgot to take another picture of the ENTIRE kitchen, oops)
the outer cabinets were painted an off-white, and the island was painted black. I then did a charcoal gray glaze in the corners and bevels.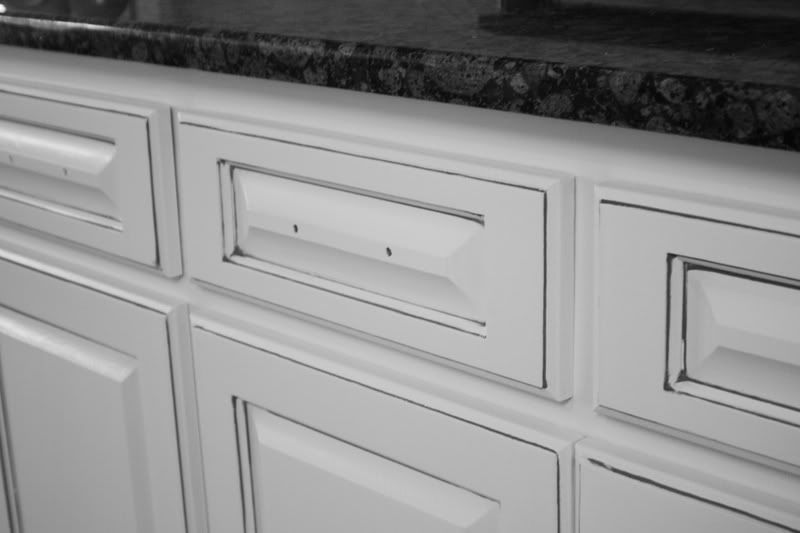 I loved the gray glaze. Usually, people go with a dark brown glaze, so this was kind of a new, fresh look that I was really into.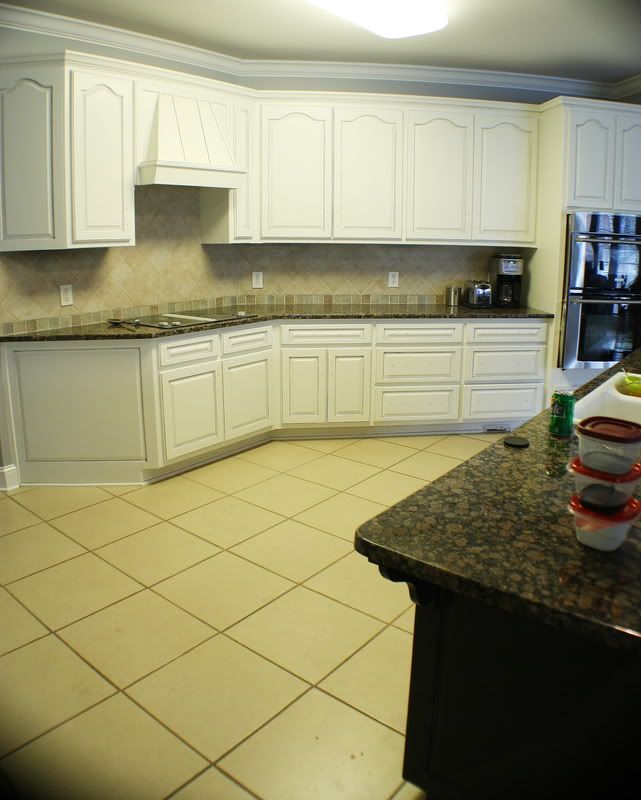 if you look back at the original kitchen "before" shot, you'll notice there is a little "fence" around the top of the hood on the stove...my client removed it, and that plus the paint made it look 100 times better. It really updated the feel of it.