A few weeks ago,
I mentioned this painting
, and that I was hoping I'd get to snap a picture of it for you guys in its permanent home. Well, yesterday I was able to do that, and I am in love!
my client has excellent taste, and I adore her living room!
and, to the left of this painting, is the entryway, which has the most fantastic chocolate brown and off-white trellis wallpaper that is amazing.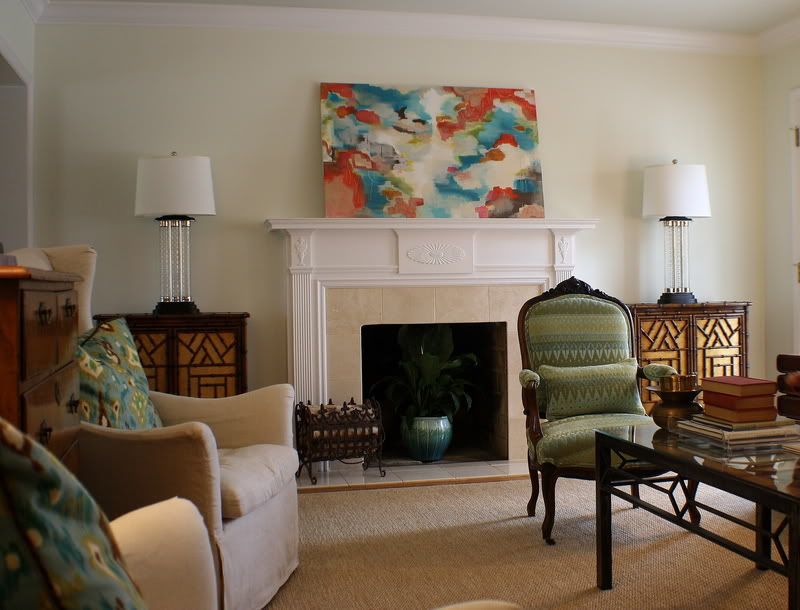 I love that the painting definitely has colors from the room incorporated, but it's not too matchy-matchy. It feels more collected when it's done that way.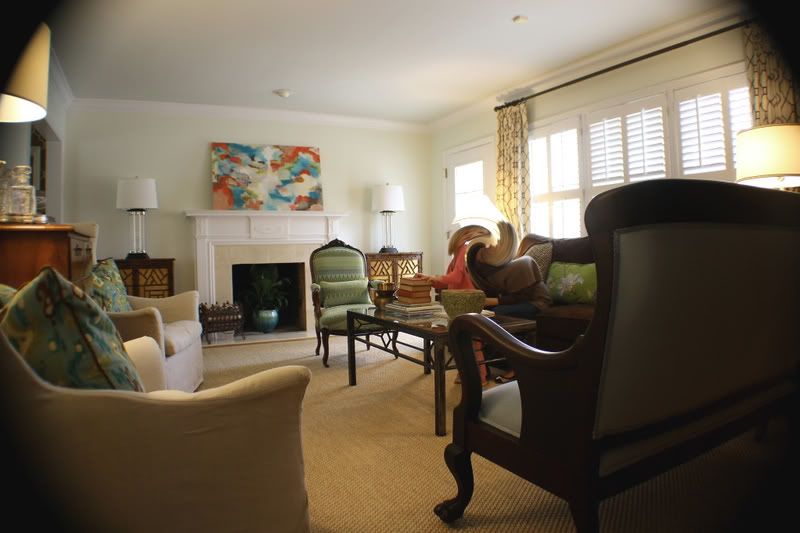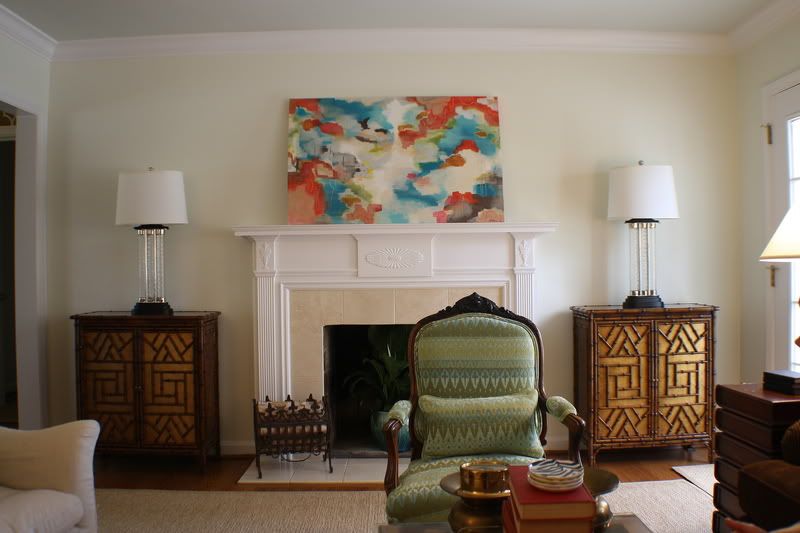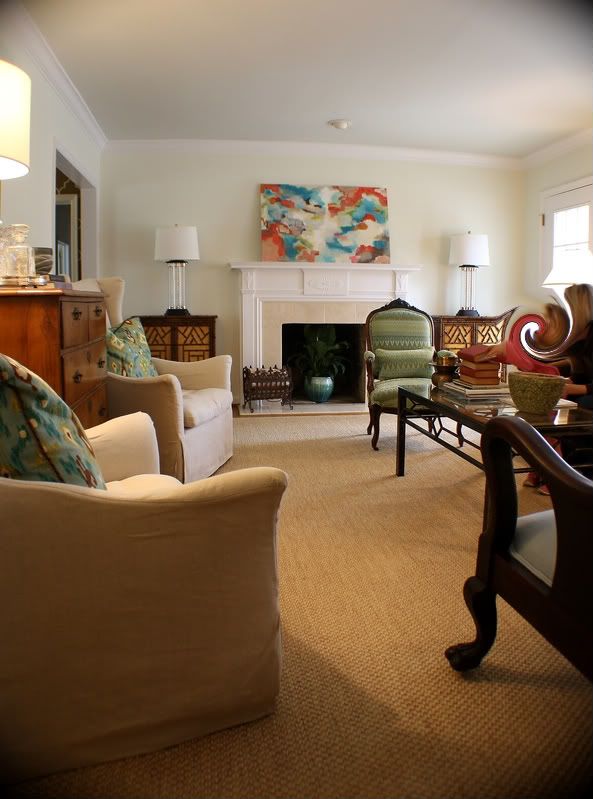 as a side note, a lot of people email me, asking if I can do commissioned canvases for out of town and out of state clients, and the answer is yes! my email is kristen.fountain@gmail.com if you are interested in inquiring about it, and I definitely think that my prices are really fair for an original piece of artwork. Usually clients just send me photos of work that they've collected that inspire them, and I take it from there.