hello.... Thanks for all the kind words about my sailboat painting... I appreciate the sweet support!
In my New Year's Post, I vowed to share more happenings about my daily creative ins and outs, so, I thought I'd share these cute nesting tables I found at one of my favorite secret thrift store spots. They were only $25 (for all 3!)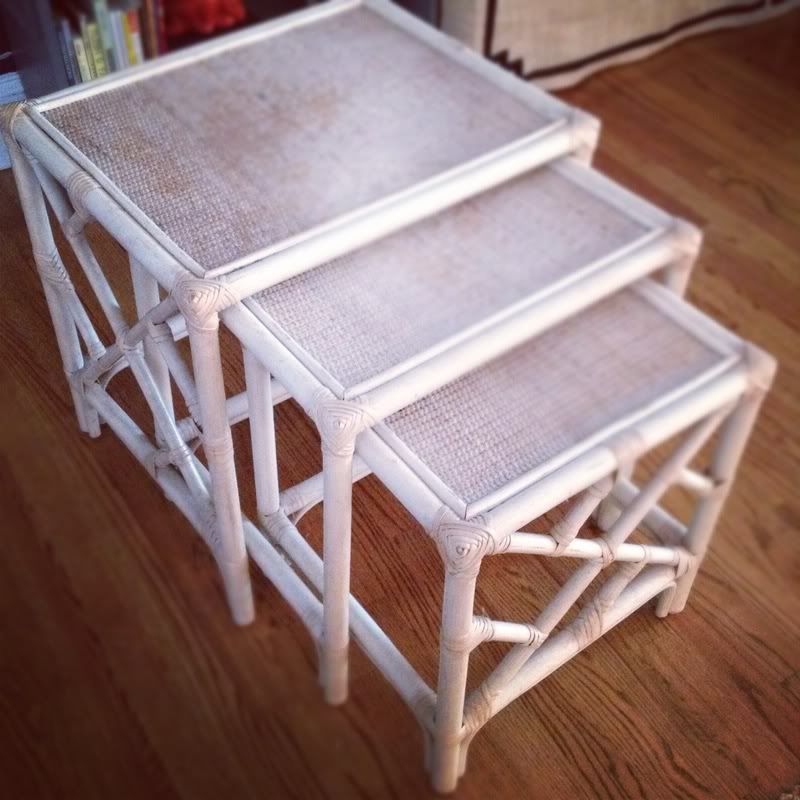 I haven't decided what color I want to paint them (something bright, most likely), so until I make the decision, I set them down in the living room where they'll probably live. Mika, naturally, has taken to sitting on them all hours of the day and night. I found him resting on them not one,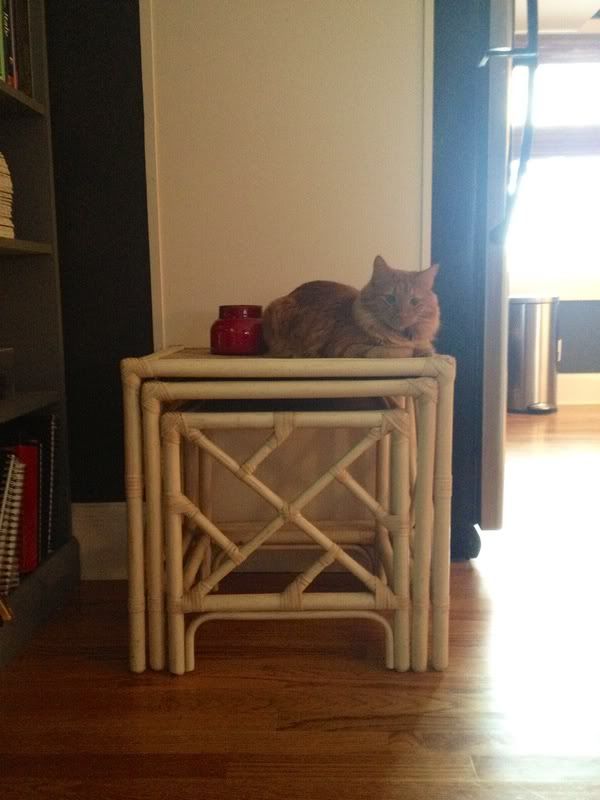 but two times, within the first few hours of bringing them home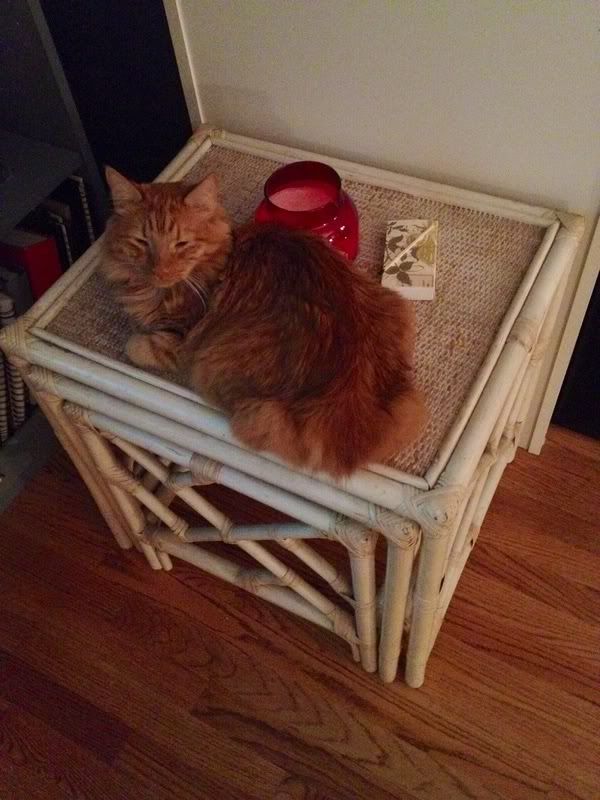 cats are weird.
I think he even slept on them last night, replacing my soft, warm, blanketed feet in the bed (his usual night-nesting spot), with a hard table downstairs. What a strange guy he is.