I recently completed a new sofa table painting project, and I have to say that I really like the way it came out. It was really fun to paint, too! I'm starting to get the hang of this style of painting, after having painted this piece for the same client:
here is what the sofa table kind of looked like before I got a hold of it (it was your basic wooden piece - very simple):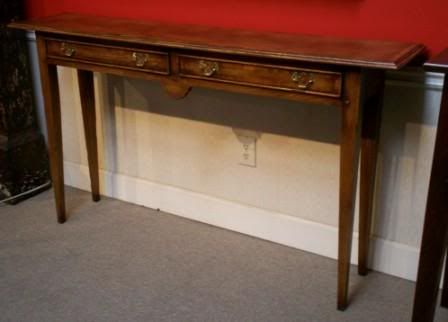 what we were kind of going for: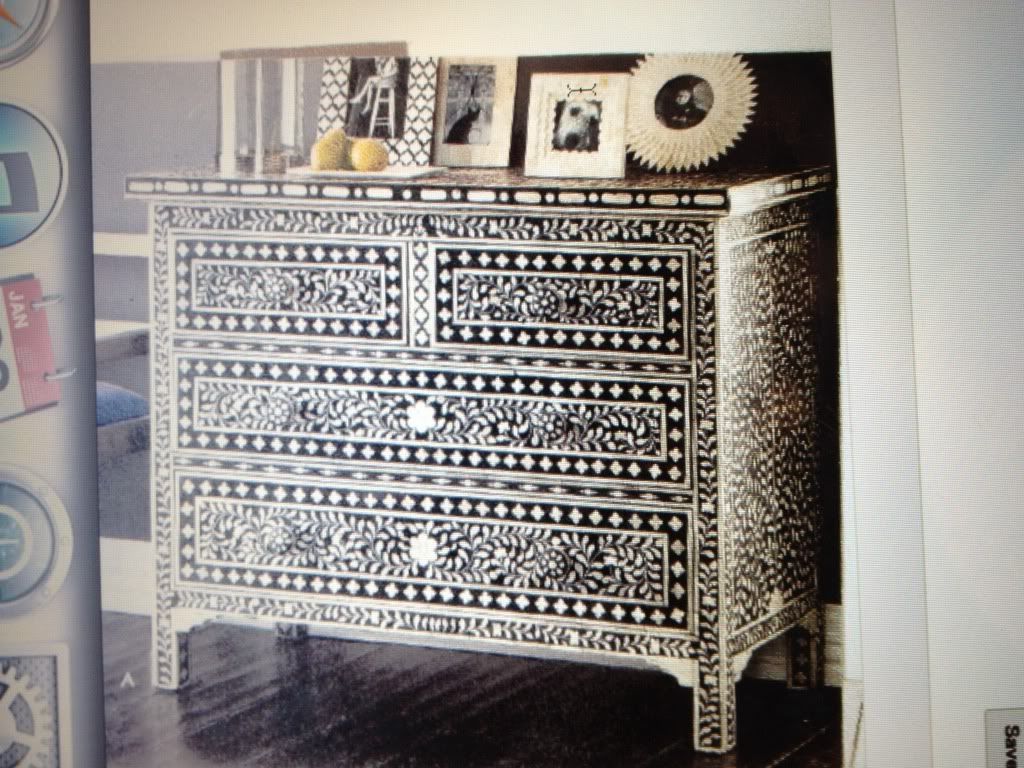 and, after: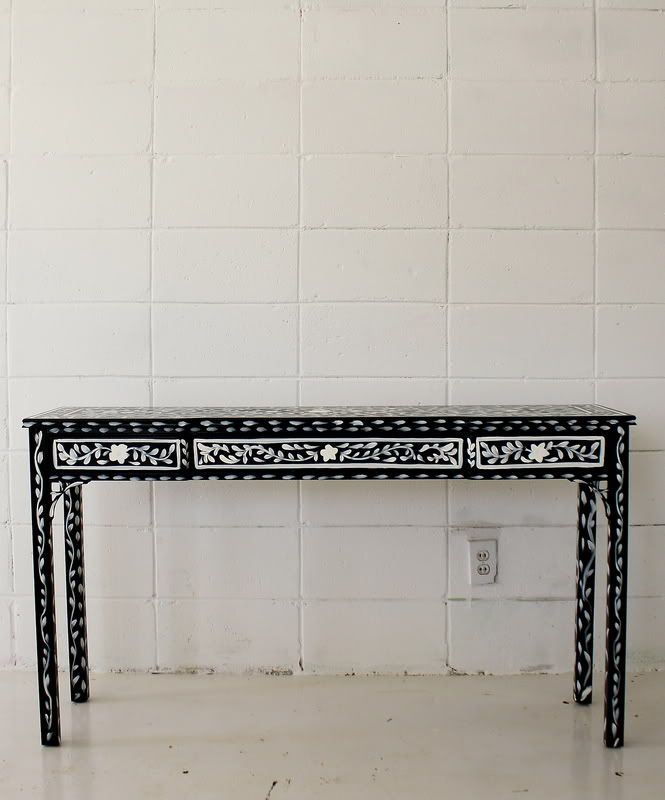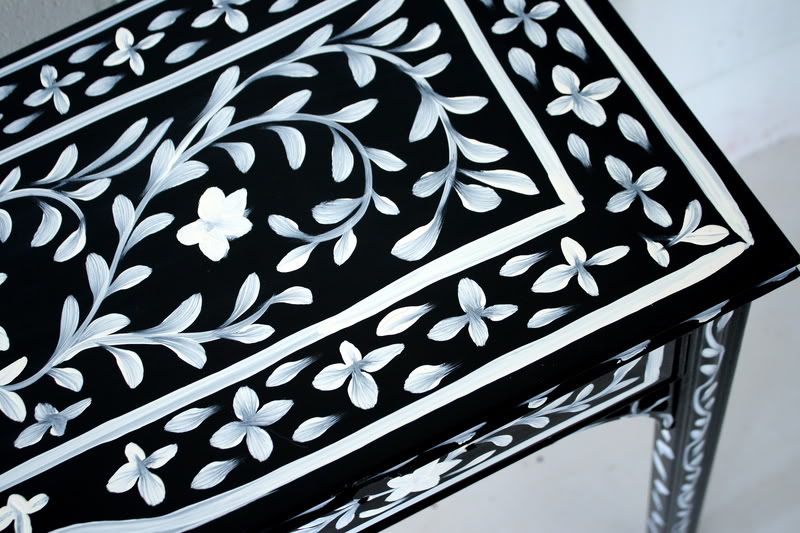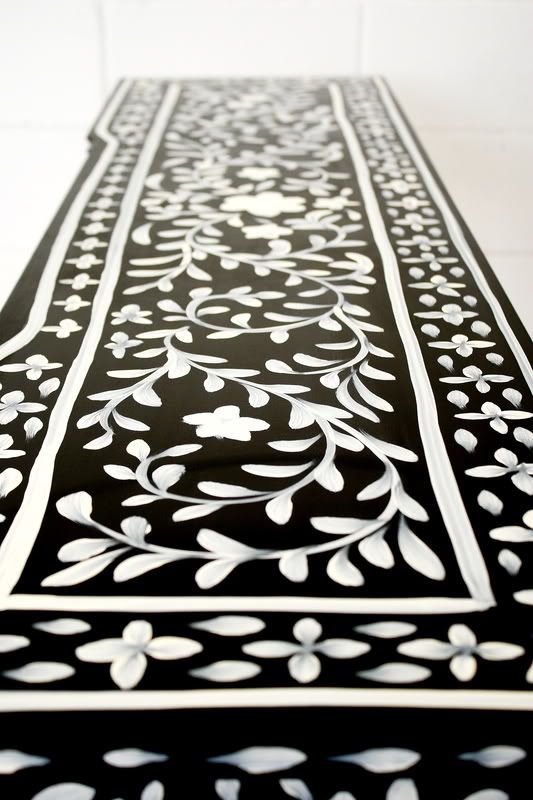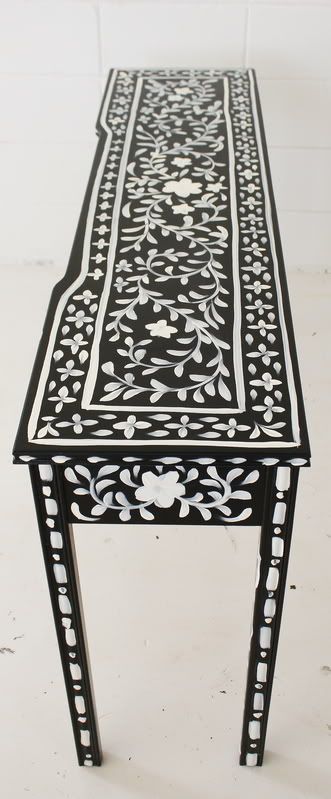 my favorite part about it is that vine pattern in the middle - I feel like I could make those brushy patterns all day. It's really relaxing and fun to do.
somehow, I don't have a horizontal photo of the top, so these long-ways ones will have to do! Shoot.
It completely changes the feel of this traditional type of furniture, doesn't it?