I recently completed this large sailboat painting. Check it out!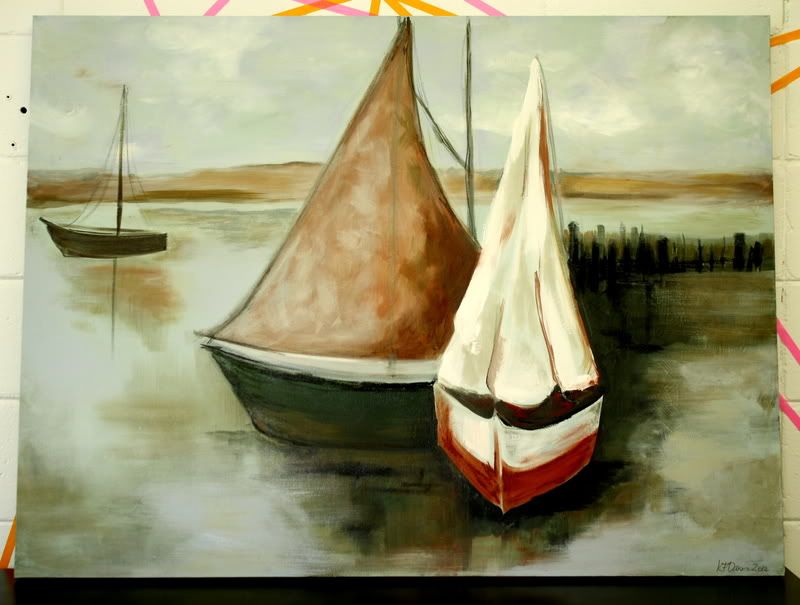 it's really dreamy, watery, and willowy. I'm used to a more graphic and defined style, so this was a little bit of a challenge for me.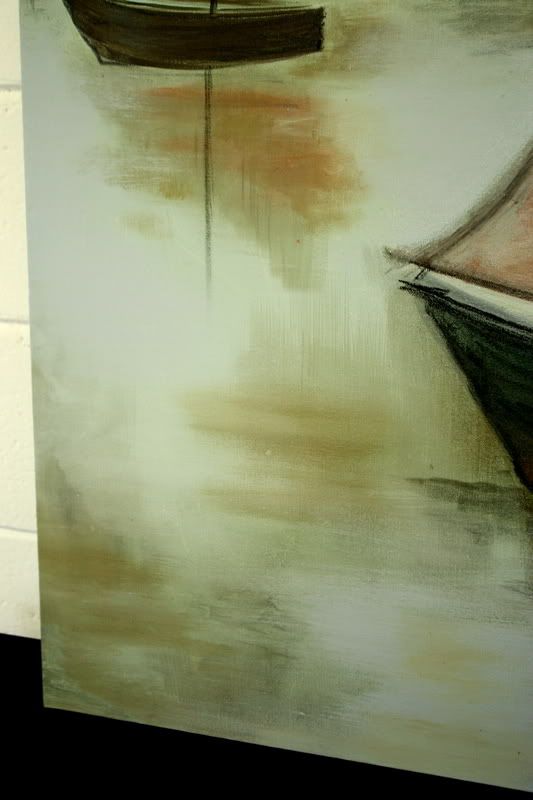 I like the reflections of the boats in the water...
I used mainly acrylic paint, with oil and chalk pastels, too. I was trying to figure out to how to seal chalk pastels enough to do my normal glossy sealer on top, and I found that using the ol' tried and true cheap hairspray did the trick! I just did lots of light coats of aerosol hairspray, and it sealed it enough to be able to paint a liquid sealer over the top of it. I was glad that it worked! The situation was making me wish I had one of my college professors to call up and get the answer :)
brushy.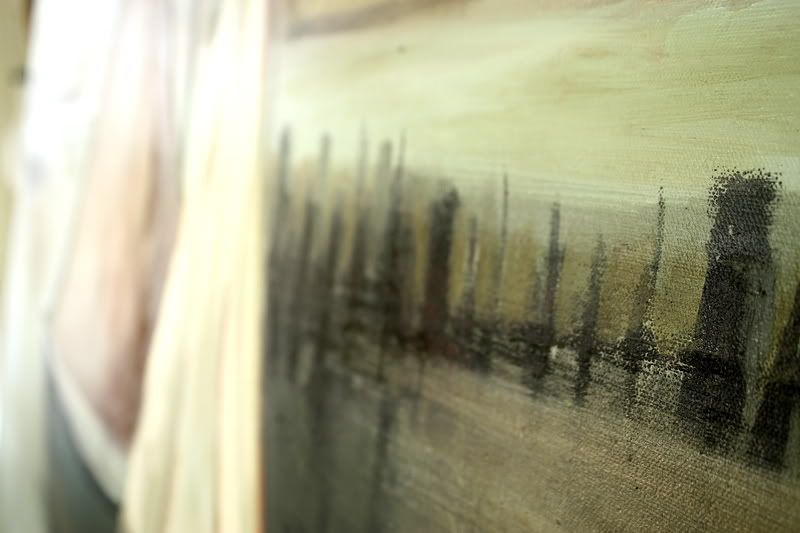 here is a good illustration of the chalk pastels on top of painted parts
I hope you enjoyed!