I bought a rug off of
esalerugs.com
on Monday night, and it arrived on my doorstep yesterday (Wednesday). Wow! Speedy delivery. Besides that, I am also in love with it. See?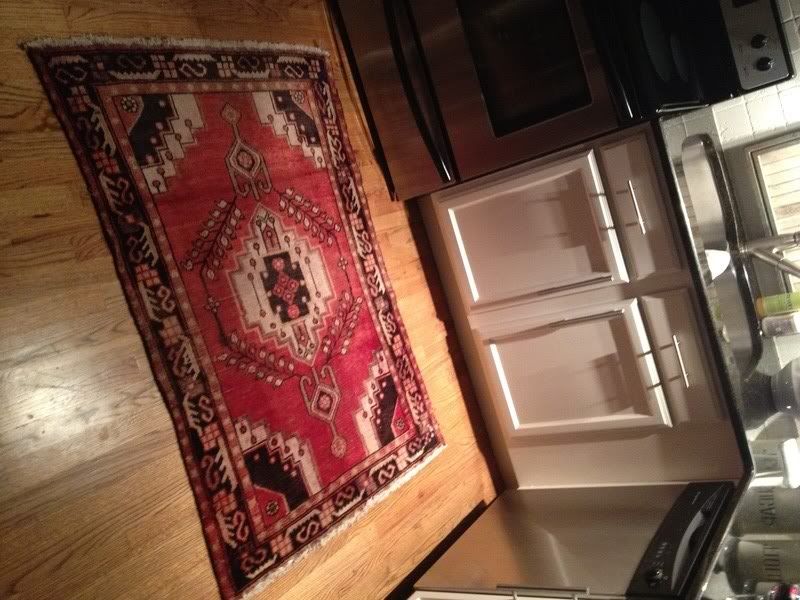 I took this with my phone, so the quality is poor...and it was also night-time, but I just had to show you guys. Here is another shot that I took to text my friend (in the afternoon):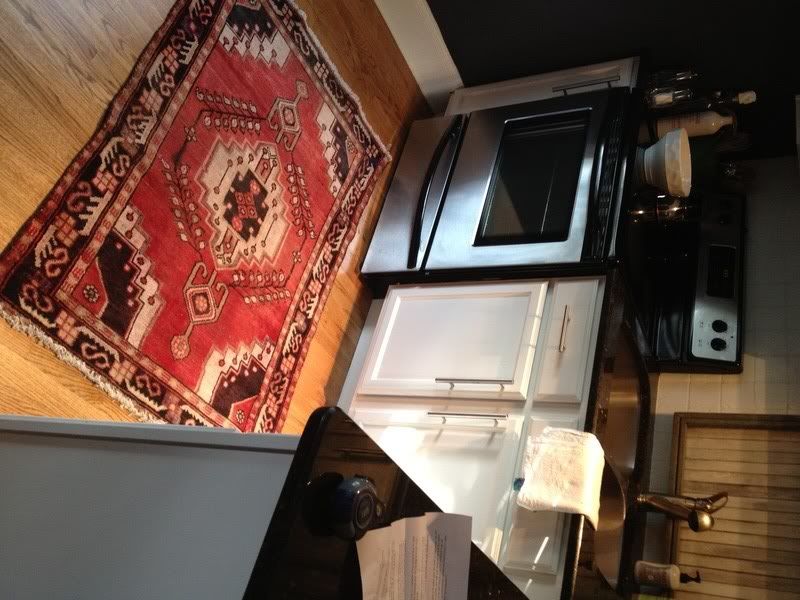 I love it! My friend had ordered a rug from there and had great results, and I also read on
Bryn's blog
about her buying one there, so I thought it'd be a great place to go, and it was.