There are a few home decor objects that I could really become a professional hoarder with.
chairs,
throw pillows,
lamps.
I can't get enough of any of those things, and I always seem to find more that I just have to add to my collection (which lives in my tiny home). However, even though I found some thrift store lamps that I spray-painted orange and placed on either side of our bed, I always knew that I'd fin some better ones - those were just holding the future lamps' place. Well, yesterday I found those lamps (yay)! They're sort of Chinoserie-style, made maybe in the '50's or '60's, and I really love them.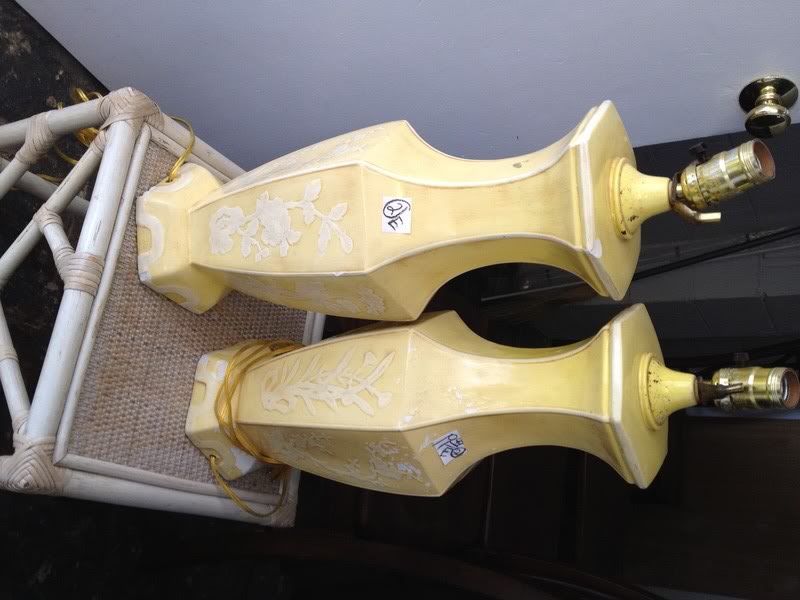 They're a good bit taller than the lamps we used to have, too, which is great because those were really too low (Jordan was always bumping them, and it was annoying). I can't decide if I'm going to paint them or not. I sort of love the vintage paint job on them, but I'm not sure if I'm in love with the yellow...time will tell.
I do, however, adore the white details on the yellow base. The very bottoms with the little circus-tent shaping is the best!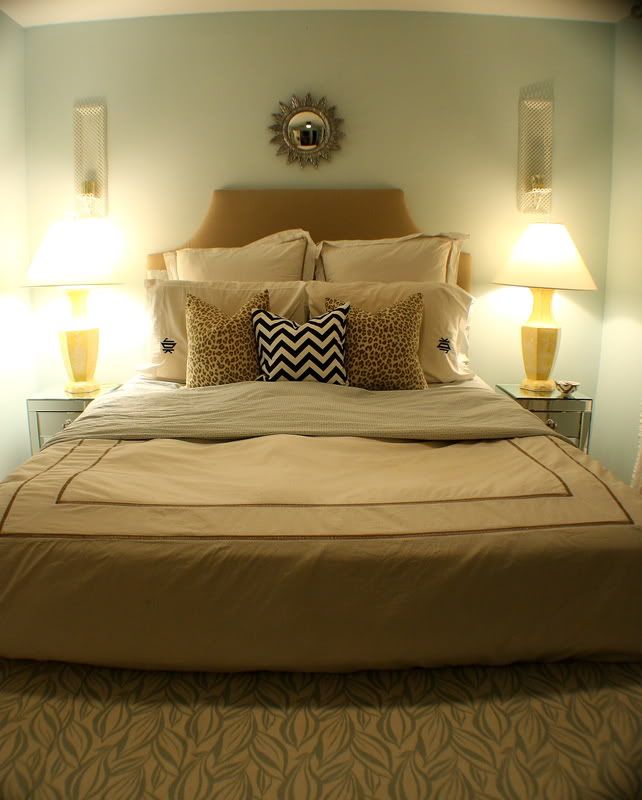 (these photos were taken last night - sorry for the terrible lighting!)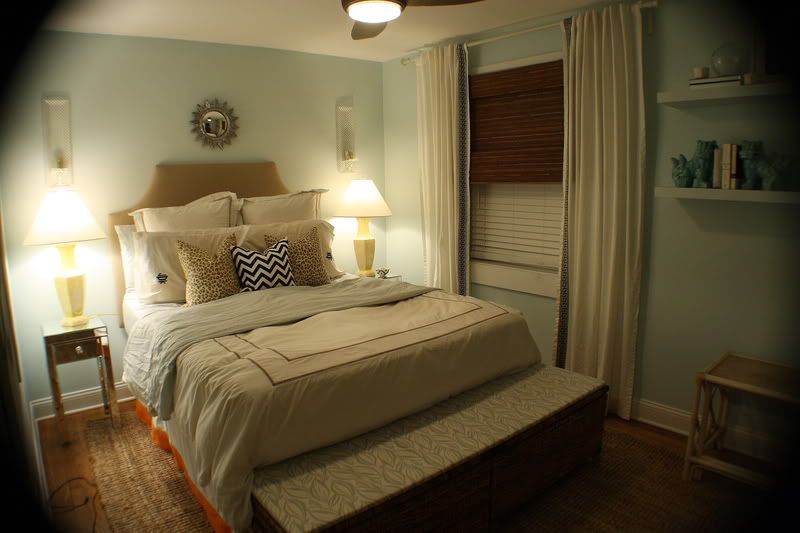 the whole bedroom - can you tell I like symmetry?
Jordan's side:
mine: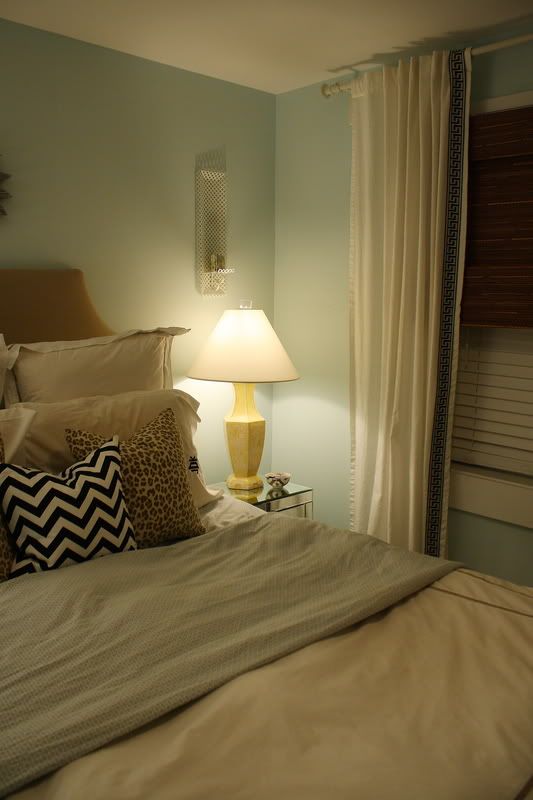 I love them! What do you think -- should I paint them or no?