Just a few things to share on this Wednesday morning...
The article is about working with what you have, and are able to create, rather than buying everything as-is. Quite a contrast to a recent Mary McDonald quote that
Emily addressed on her blog yesterday
(also thanks to Emily for including me!). I love making things and painting items for my home...there is such a sense of satisfaction and pride that comes along with turning "trash to treasure", as they say. I am always so happy and satisfied after I've created something pretty for my house. There is nothing like pulling a room together, when you've had budget restraints, and have to be really creative to get the look you want.
(yes, that's a screenshot from my computer, because I am apparently not tech-savvy enough to figure out how to get a photo of just the page...)
anyway, next up, yesterday, a client sent over her deposit for a future job in stationery that she had made with a drawing I did for her twins' nursery (
this one
)...it made my day!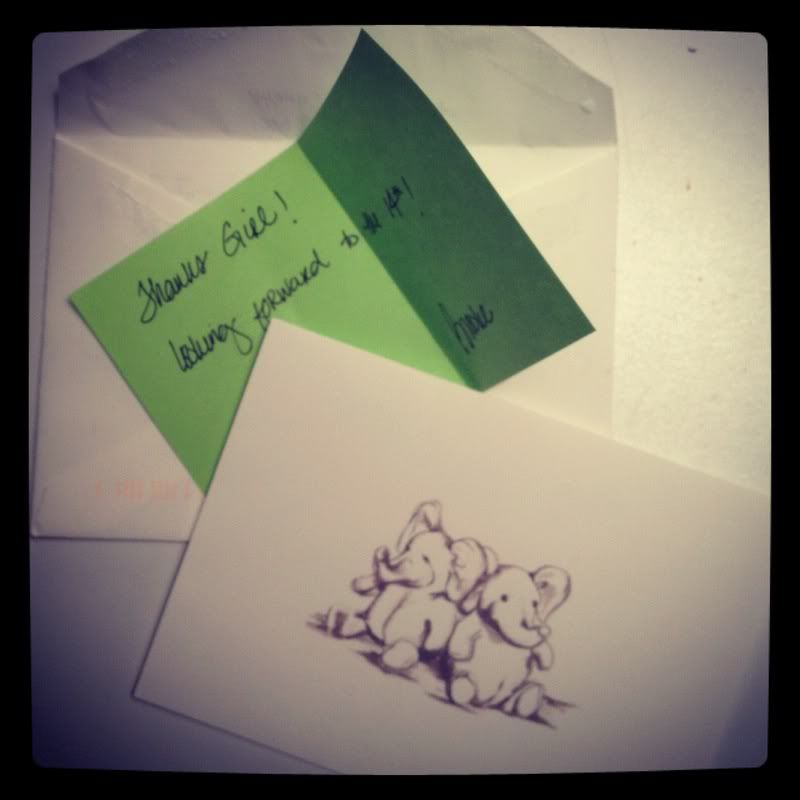 here is the framed original, on the shelf: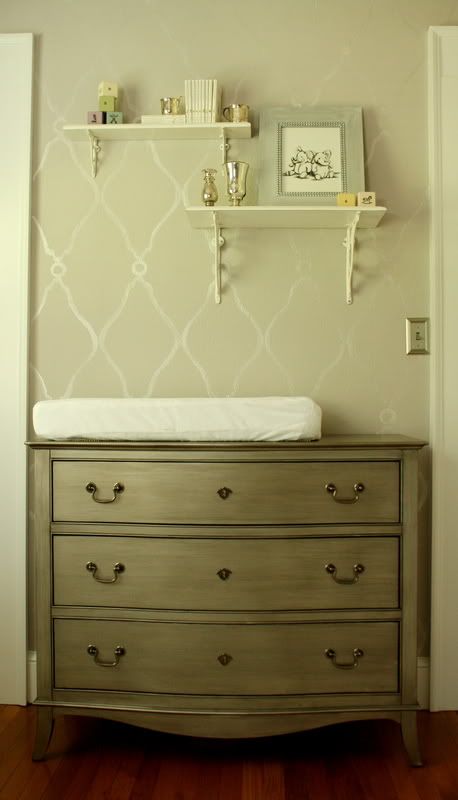 also...I am currently painting a client's kitchen cabinet doors in my studio...it's a welcomed first in this painter's book
they're all resting on paint cans, so that they don't touch the ground, hah! I have a lot of paint at the studio :)
lastly, I went to Starbucks yesterday, and noticed a few great design elements I loved. This subway tile is exactly what I'm thinking for our kitchen. It's white, even though it looks creamy or gray in this photo. It's beveled, which I love, and I also like the look of a dark gray grout with it: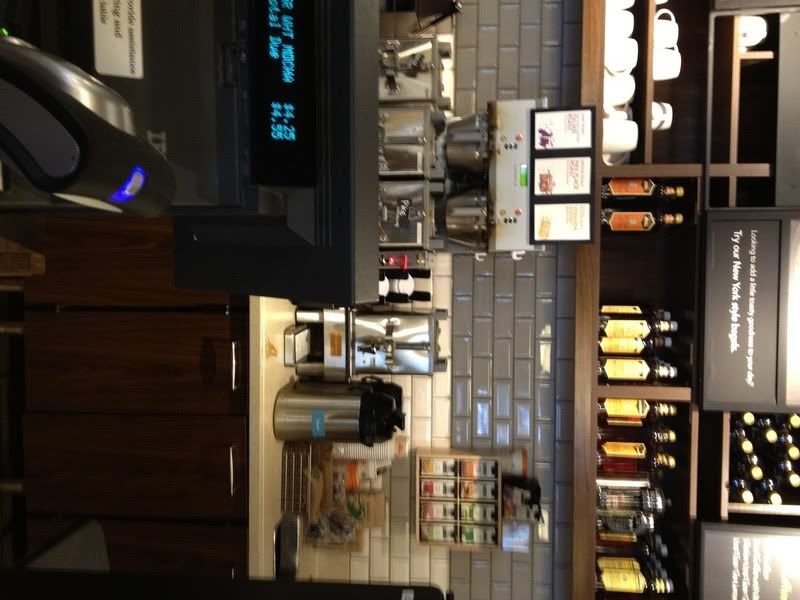 I also really liked the putty-ish grays that were used on this wall, that was really made more elegant with the wooden trim elements. The light fixtures were pretty, too. Way to go, Starbucks!
that's it for today...enough with my rambling, and happy hump day.