A lot of my work in 2011 has been furniture painting - which I love! People seem to be turning over a new leaf, and realizing that you don't have to buy an entirely new set of this or that...you can paint it instead, and save a lot of money.
That being said, a few weeks before Christmas, I painted this dining set. Before, it was a little more traditional and boring:
The table top had some scratches, and the chairs were just blending right into the rest of the set and the floor. I painted the bottom of the table, and the chairs, and did a distress all over them: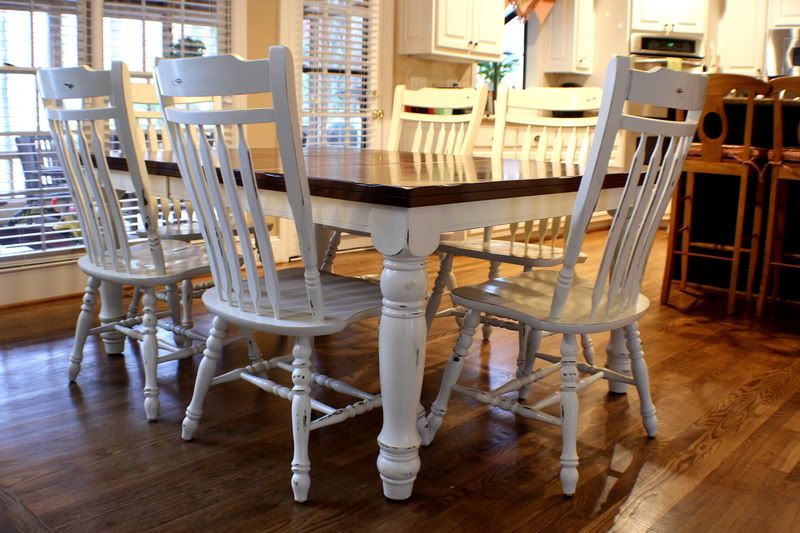 I didn't do a whole lot to the top of the table, but I did fix it up a bit. I used stain and seal (a faux painting product) to cover scratches and to darken it a bit, then did a couple of coats of polyurethane.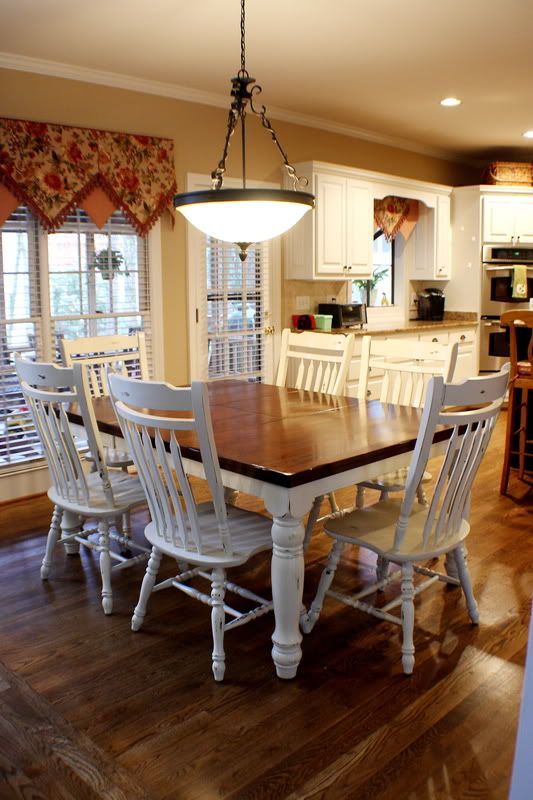 I painted the table at my client's house, and brought the chairs to my studio to use my paint sprayer on. Funny story: I took them into a smallish room to paint them (without much ventilation, apparently). There are 6 chairs, so it wasn't a small job. I was concentrating on painting the chairs so hard, that when I went into the the bathroom to wash my brush, I realized that all my hair, my face, my nostrils and even my eyelashes had a lovely white dusting of paint all over them. My hair looked like an old lady. I was just about to head out the door (to go home and shower!) when my landlord (and friend, so we had a laugh) came in to ask me about something. I looked crazy...talk about bad timing. :)