Last week, I did some more work for
Strongbox West
. You can see other work I've done for them
here
and
here
.
Kayte Designs
is helping re-decorate their space, and it's amazing. Kayte always thinks of the coolest touches, and has such a way with color. Plus, when I asked her what color we were using for this painting, she responded to my text message with "SW Tame Teal", and sent this photo as our inspiration for color (the glasses):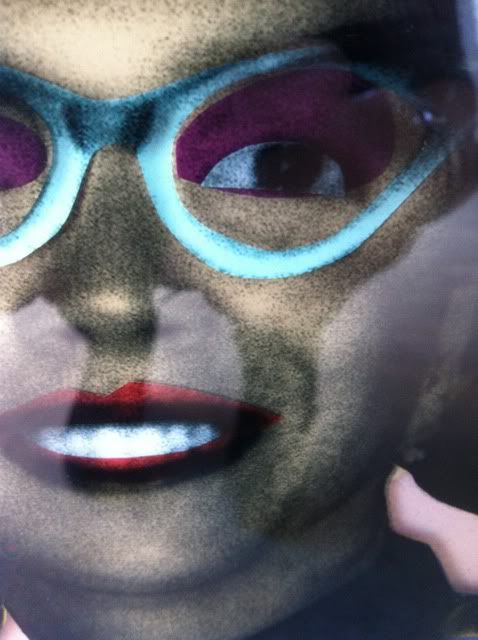 Which is (clearly) awesome.
I love folks that think outside the box. If you want to check out Kayte's
new blog, go here
.
Anyway, here is what I recently did at Strongbox. This painting is located on a short entry hallway, when you come through the front door, and head back to the offices. The painting is inspired by
Rube Goldberg
, and it was replicated from this
decal
. The decal was too small for the wall, so enter: me. (Plus, I hate decals, for reasons that you could probably guess)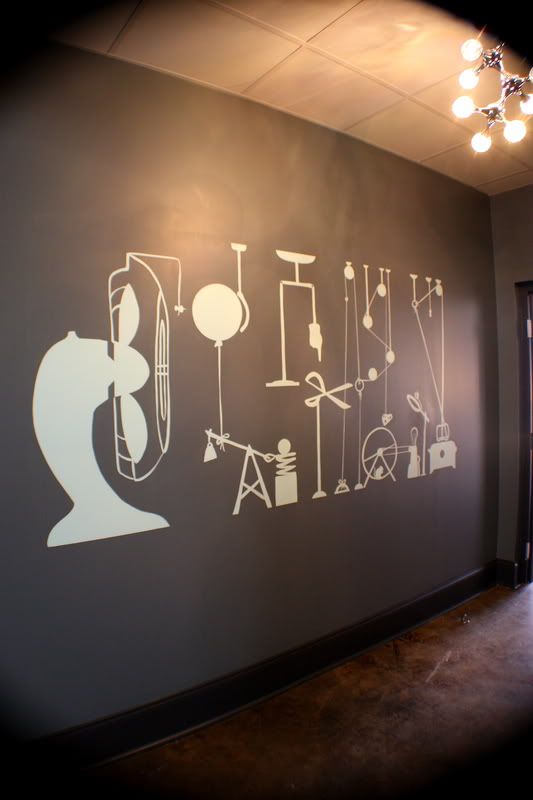 I handpainted the whole thing, and it's about 7.25 by 3.5 feet.
The color was that Tame Teal by Sherwin Williams, but it's hard to tell in these pics because the contrast was so high between the dark walls, that it's reading as white or something.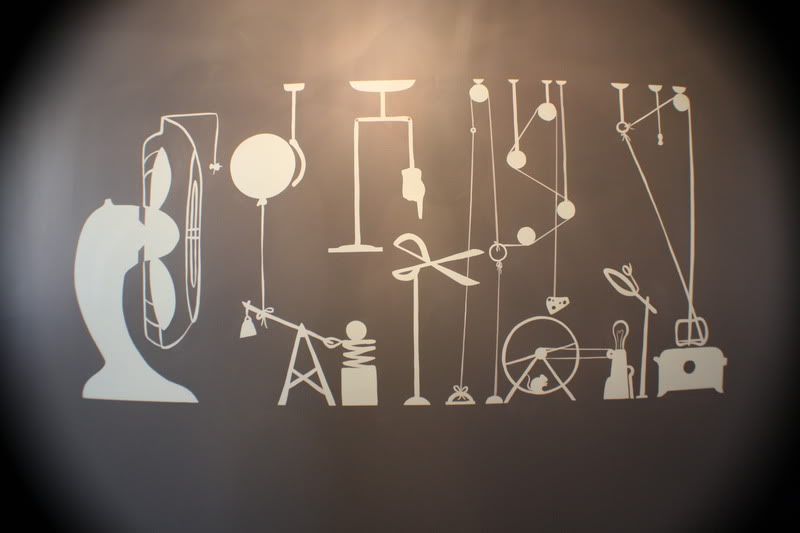 The title of the decal is "it makes toast!"...because, it does, in fact, make toast. I showed the photo to Jordan (my husband) and he said "Why don't you just put the toast into the toaster?"..so practical, he is.
This is the definition of a Rube Goldberg machine:
"A comically involved, complicated invention, laboriously contrived to perform a simple operation" -- Webster's Dictionary
I dig the light fixture hanging in the hallway...kind of looks like DNA.
this photo more accurately represents the blue..sort of.
Here are the other things I've done at Strongbox, incase you missed them!
chalkboard wall art (so much fun... I mean seriously...)
and the hand-painted numbered and lettered office doors: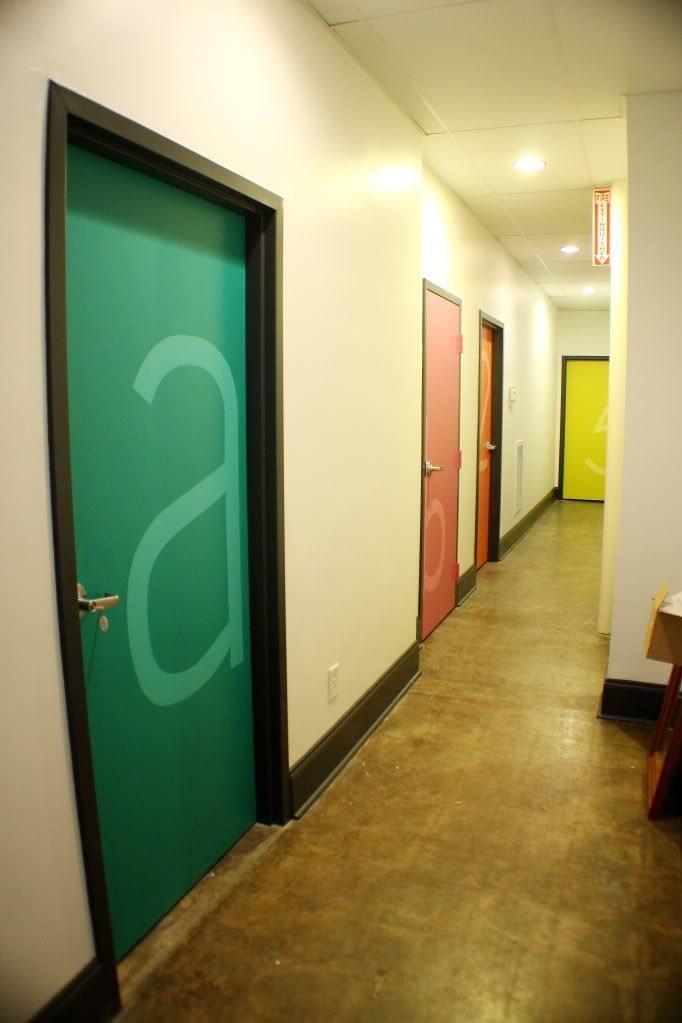 (I told you Kayte's color selection was pretty killer)
I'm finishing up some canvas paintings this week that will be my final touch to the Strongbox decor...I'll show you guys those when they're done, too!