This week, I've been working all week solely in the studio. I have about ten different projects going on at once, and it's been very busy - but I love it!
I am a person that thrives on the atmosphere that I am in, so I took some time to do a little Christmas decorating at the studio with some leftover stuff from my Christmas decor at home. I took some photos yesterday for you guys: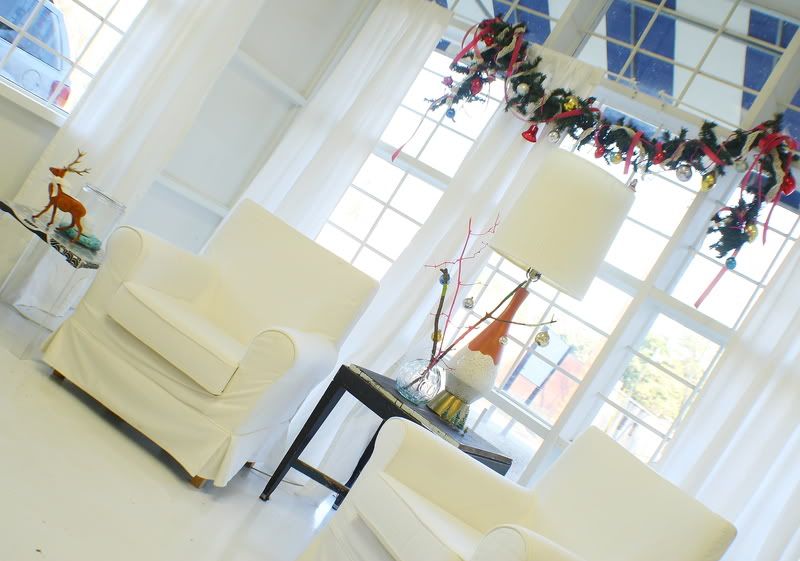 I can't remember if I've shown you guys my little sitting area at the studio, but here it is. I hung a garland above the chairs, and decorated it with neon pink rope that I've had for a while (from Lowe's), and some hot pink vintage ribbon from my grandmother. It also has some white vintage lace strung on it, and vintage glass ornaments. I think I have more vintage glass ornaments than I'll ever know what to do with (they are so sweet and I love them so much).
I didn't put lights on the garland (even though I wanted to), because I'm trying not to overload the power outlets with all the power tools I have goin' on in there! I do have to remind myself this is a working studio, it's not just there to be cute. :)
I had to go to Lowe's yesterday for some other supplies, and I picked up a can of neon pink spraypaint. When I had a minute, I sprayed this stick neon pink (first I primed it with white, FYI -- the pink is very opaque), and then stuck it in a pretty vase with some other sticks that I wrapped with embroidery thread. I hung ornaments on them, and voila!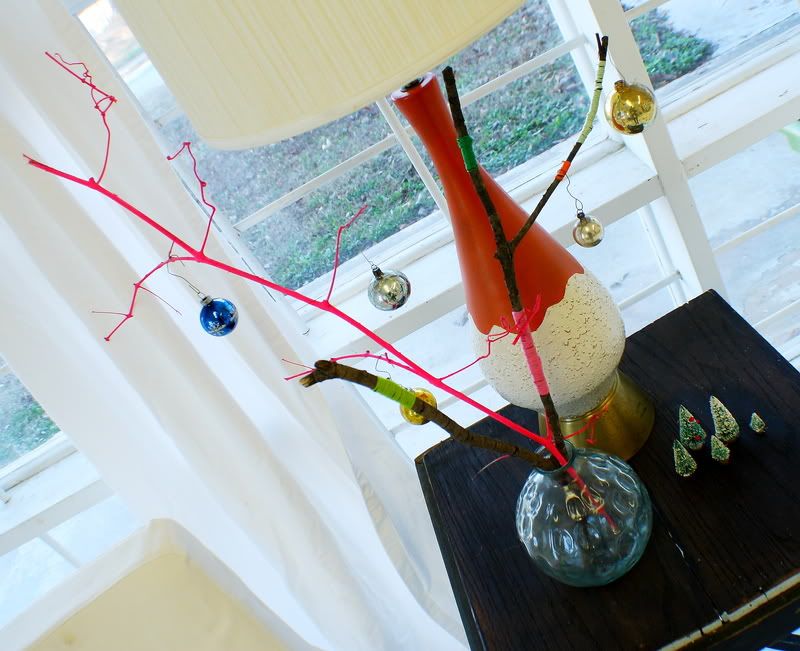 I adore the twirly vines on the stick, sprayed in hot pink. Nature is the coolest.
Now I am walking around, thinking about else what I can spraypaint hot pink...
I also set out these sweet little vintage bottle brush trees: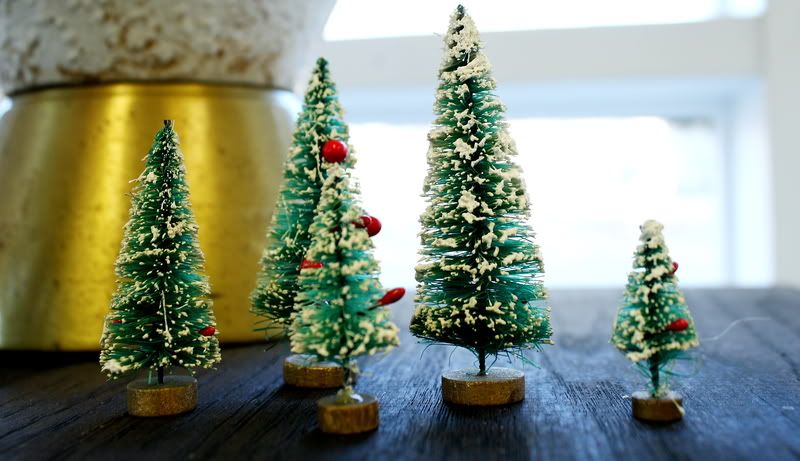 I also have some vintage Santa's over the door: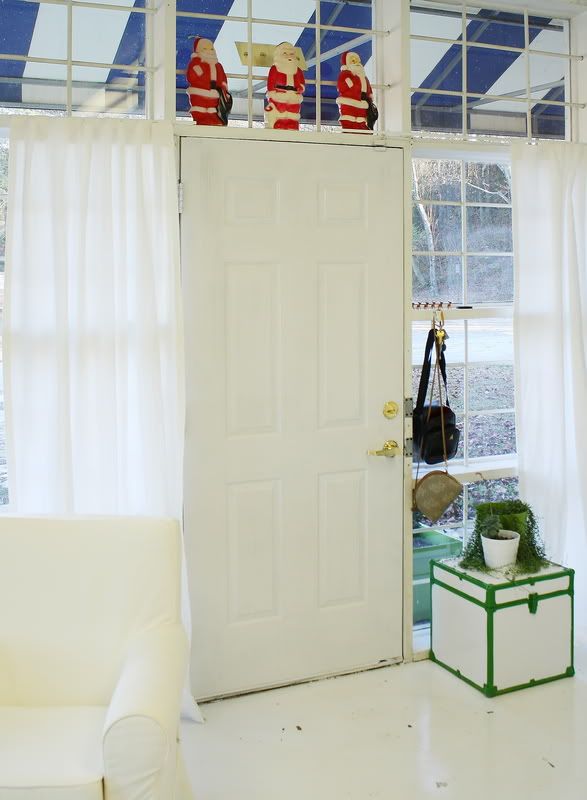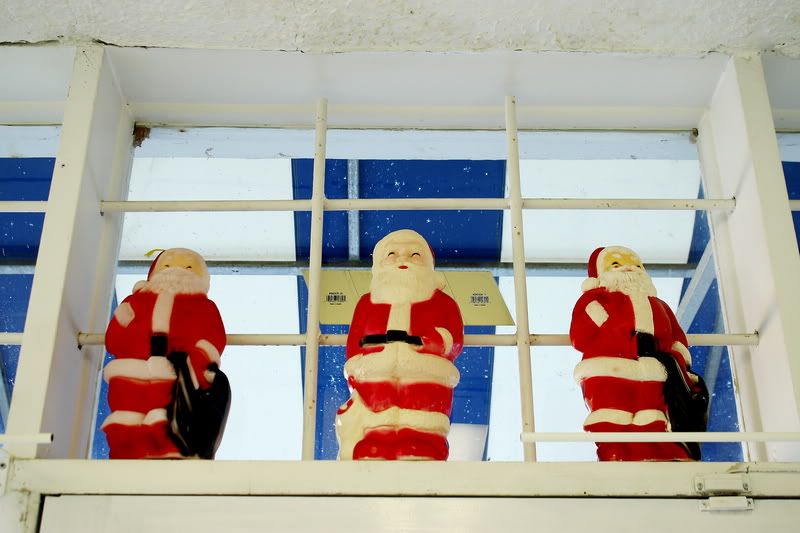 have a great weekend!