Recently, I did my
"Moroccan" Stencil
in a tone on tone look (meaning, the exact same color paint for wall and stencil, but the wall was the flat version, and the pattern was high-gloss). I hadn't done that before with this particular stencil pattern, and it was my client's idea, but I really love the way it came out. It's very sophisticated, but still playful and interesting. Check it out:
(FYI I believe the color is Rockport Gray by Benjamin Moore)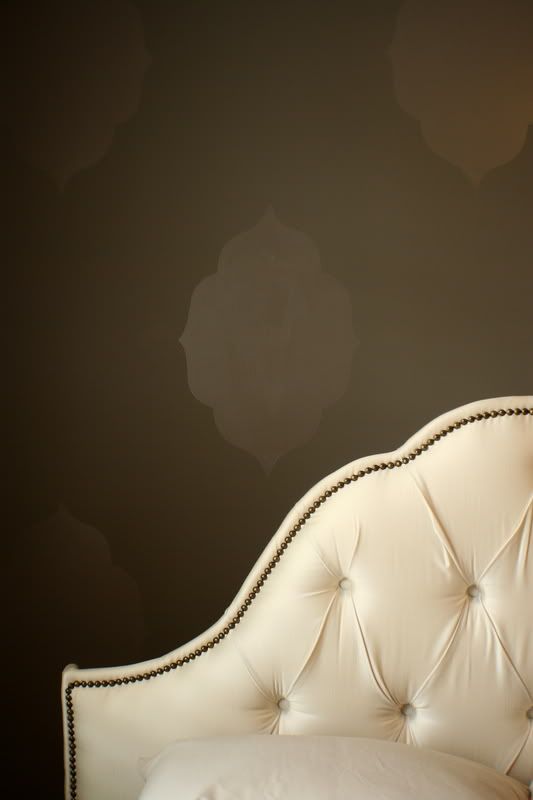 (the paint was still drying when I took these shots!)
I did the whole wall that will be behind the beds (this is a guest bedroom, so there are two queen beds), but it was hard to get a shot this day, so I just have some detail shots. I promise to get better pictures once the room is completed! The plans are so beautiful for all the decor - I can't wait to see everything come together!
I also painted this dresser a while back, that will be in the room as well: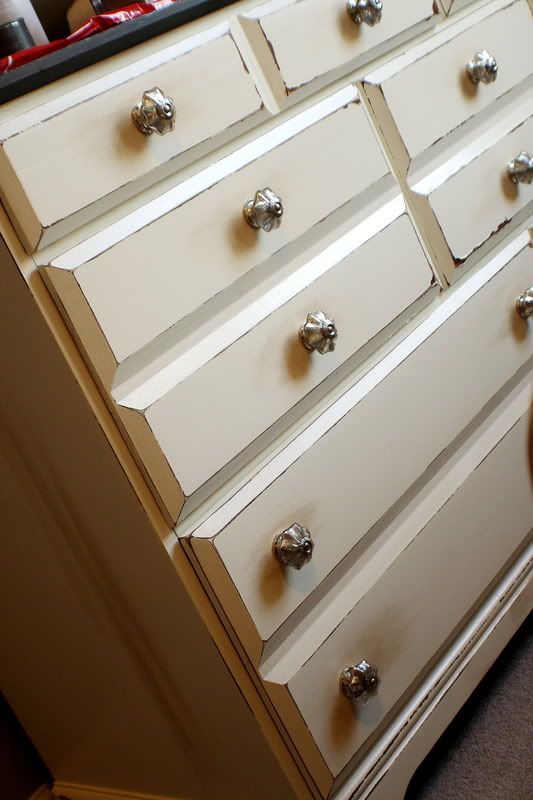 It was an old piece my client already had, that was completely "brown" wood....I just painted the bottom of it off white, and did some antiquing on it, as well as distress the drawers. She added the beautiful Mercury glass knobs from Anthropologie, and we left the top of the dresser dark stained.