Hi! I've been a super busy little painter bee as of late. There are all kinds of projects going on in and out of the studio, and when I went to upload photos of recent projects onto my computer, I realized just how many things I've been doing lately. Woof! I'm ready for a little slow-down time during the holidays, but before that, I have a few projects I'd like to share with you guys.
Remember last week when I said that I was finishing up some canvases for Strongbox West? Well, they're done! And here they are: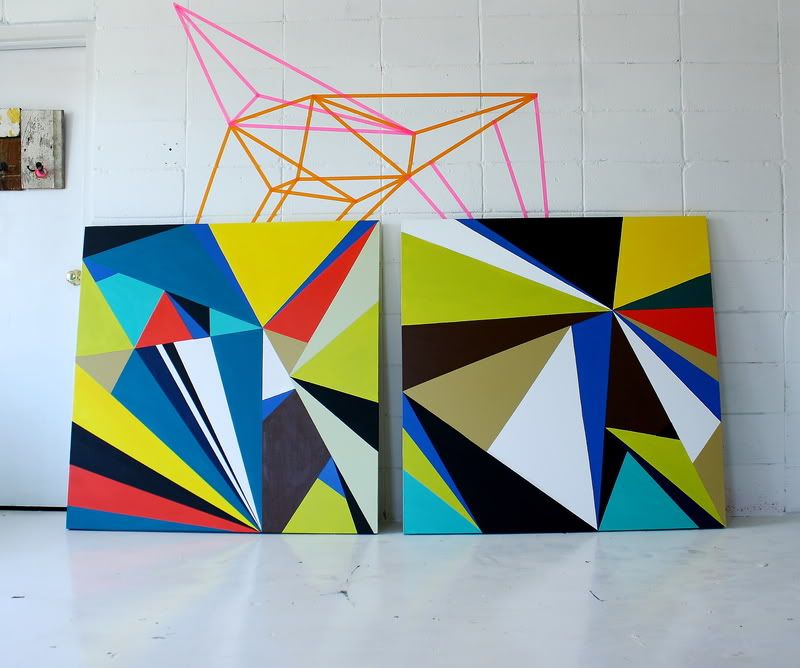 They're sitting in the studio here (obviously). I can't wait to see them installed at SBW.
They're pretty big - each canvas is 4' by 4'.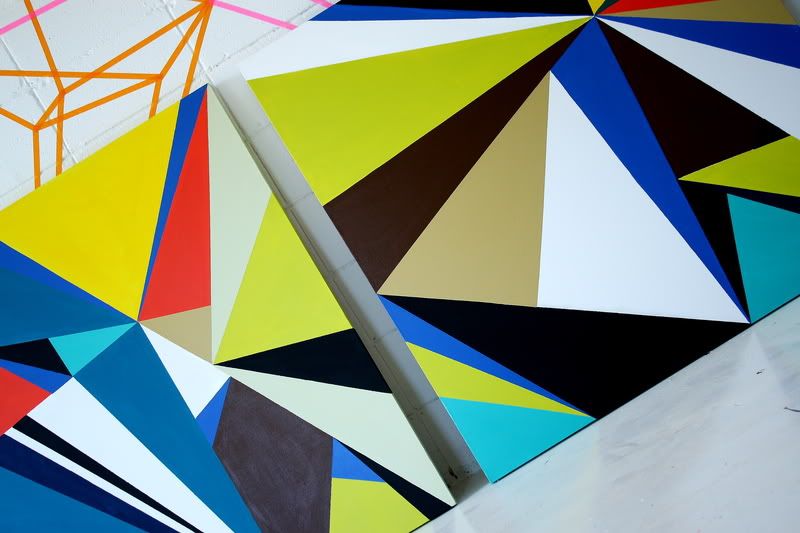 These things took forever! As you might imagine. It was mainly waiting for paint to dry, before I could tape off another section to paint. There was lots of working on these, then onto something else, then these, then something else, etc!
I love the bright colors in these, but I think what makes them actually cool is the contrast of the bright colors with some earthy colors as well. Notice the sage green and tan mixed in with neon green and citron.
I also did this big painting for Strongbox:
This one might make you nauseous if you stare at it too much.