This week has been one of those weeks that flies by while simultaneously dragging out as long as possible. I'm glad it's the weekend, but I surely do have a lot of work to get done before Christmas! AH!
Anyway, I accomplished a lot this week, and one of the things being this cabinetry refinish job at a residence that's having a completely new look installed in their formal living room. I can't wait to see this room all done. The designer,
Alexis Solomon
, has an AMAZING plan in line for the space, including a cool, modern brassy light fixture, a beautiful rug, and two (count that: TWO) awesome wallpapers that are being installed (one in the back of the shelves on the cabinetry, and one on the fireplace wall). The brick is also being replaced on the fireplace, with gorgeous gold tile. I can't wait to see the complete "after" shot of this room, and hopefully I'll get to share it with you guys, too.
Here is the "before" pic: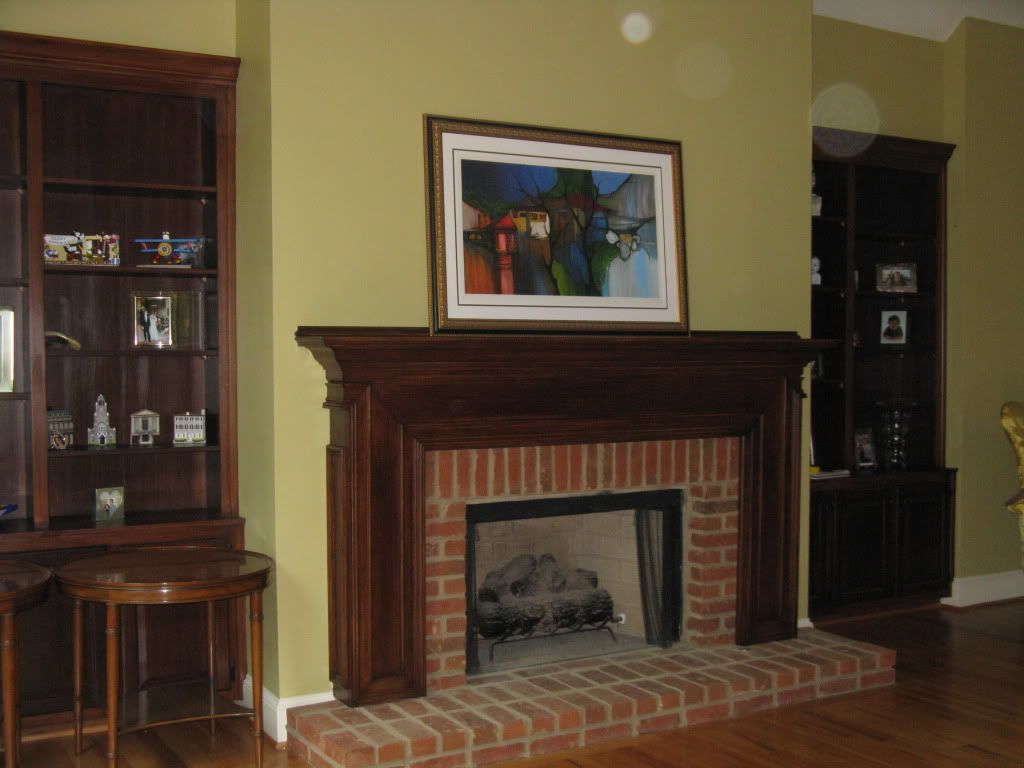 The cabinetry and fireplace look like wood, but it's actually a faux finish.
Like I said, the back wall of the shelves is going to be wallpapered. In THIS AWESOME WALLPAPER: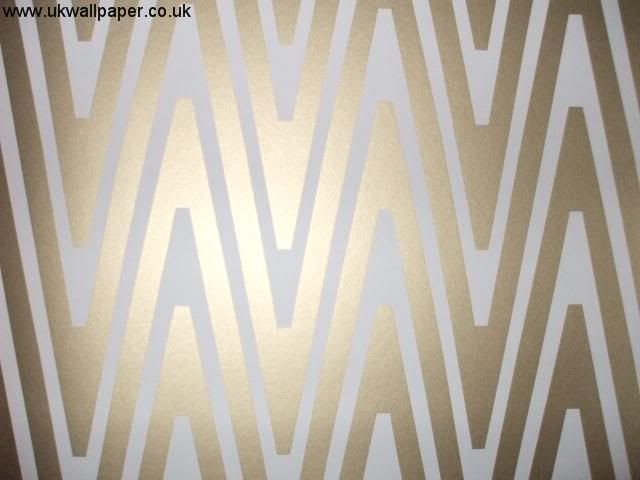 how great is that wallpaper? It's by Romo, and I adore it.
That fireplace wall will have a pretty, subtle wallpaper too, and a really great graphic mirror is hanging above it.
I painted the cabinetry in Benjamin Moore's "Midsummer Night". I talked about it the other night, but I really love it. I brushed it on with almost a washed feel, then did a brown glaze on top of it. I wanted the glaze to be very subtle...we were not going for a "Faux finished" look!
I really love how this color is gray, but very putty/brown, too. It's a warm gray. I think it'd be gorgeous on kitchen cabinets with cool brass hardware. In my next house...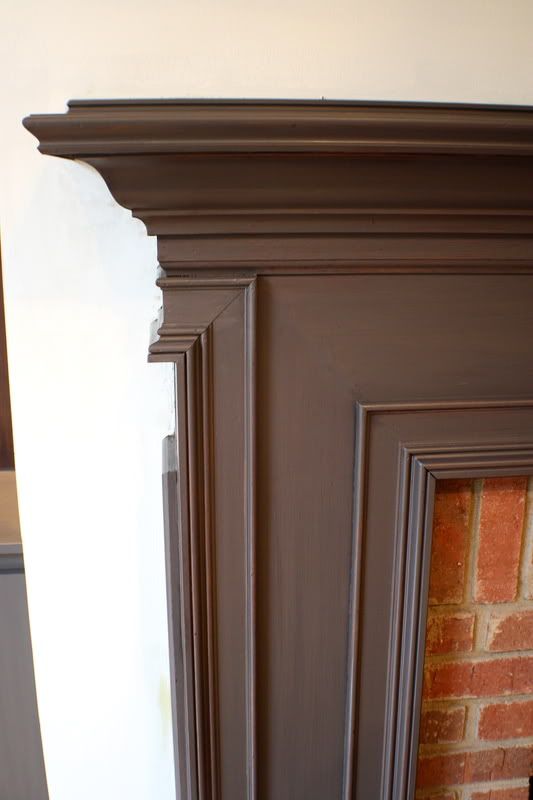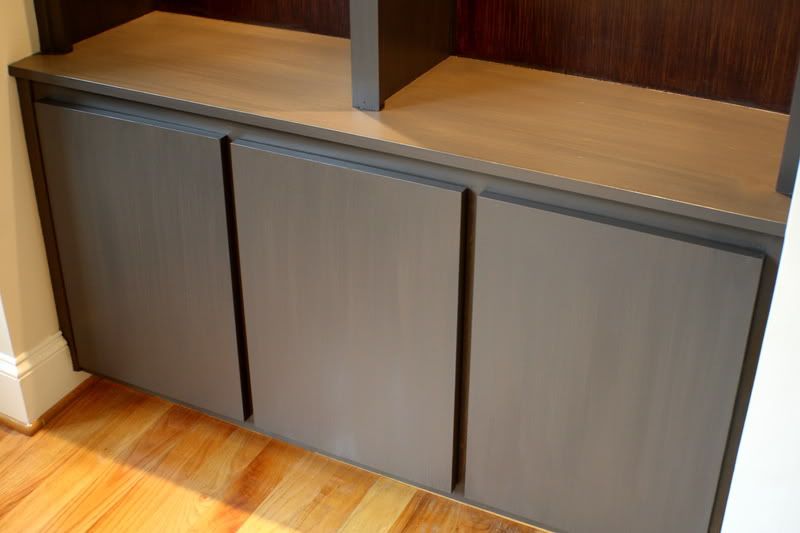 The previous doors were replaced with these solid, more sleek and modern doors.
here you can see a more detailed shot of the faux finish, which was all over everything: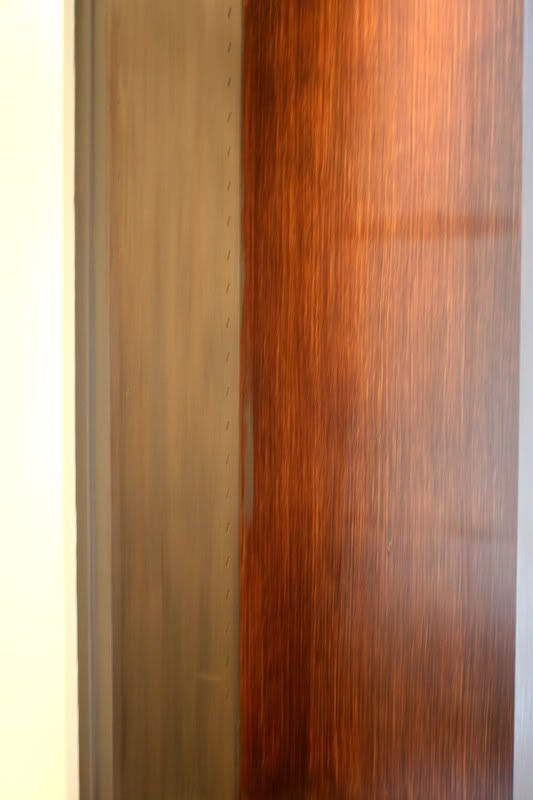 The old shelves were also being replaced with either glass or lucite shelves. Isn't it going to be great?
have a great weekend!