Soo, I made a video for you guys. Most of you seem to enjoy seeing the process of how I do things, so the other day, when I was getting ready to paint over a watercolor sketch I did, I thought I'd video it.
here is the drawing of two elephants for baby nursery that I did: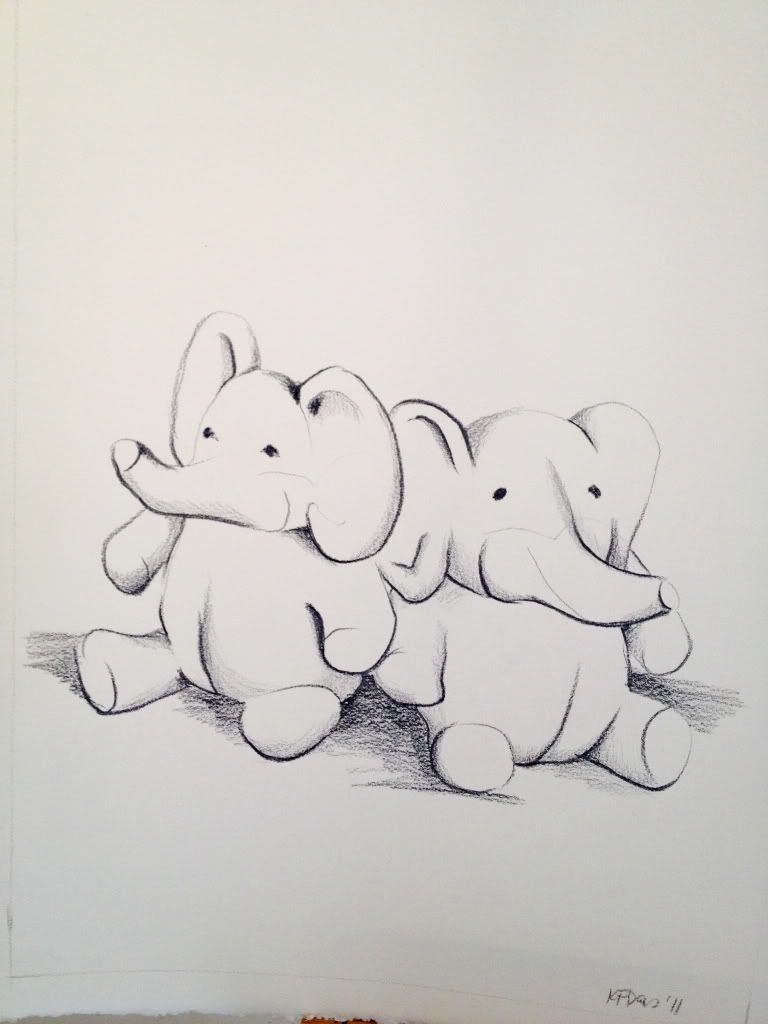 this is the drawing, before I did the painting part
I used a watercolor pencil (I like Derwent brand) to draw out the little elephants. After you draw them out, you simply use water and a brush to paint over your lead drawing, to turn it into a watercolor look. It reminds me of those coloring books that you get when you are a kid, and you use water and a brush to magically make the picture come to life :)
Anyway, it creates a nice drawing-slash-watercolor look.
Here's the video - hope you enjoy! I was videoing with my left hand, while painting with my right, so forgive when the camera is out of focus!