I wanted to show you guys something I painted for my mother in law, that I hadn't shown you before. I mentioned that her whole house is decorated in either modern pieces or pieces from the 60's, so it only made sense that we made this move with the play kitchen set she has for her grand kids. Are you guys familiar with this
play kitchen set from Pottery Barn
? Probably so. Her's was bright red, and when she started redecorating the house in colors of the 60's, the red just wasn't working. She wanted it to look like the avocado green kitchen appliances from the 60's, so I painted it: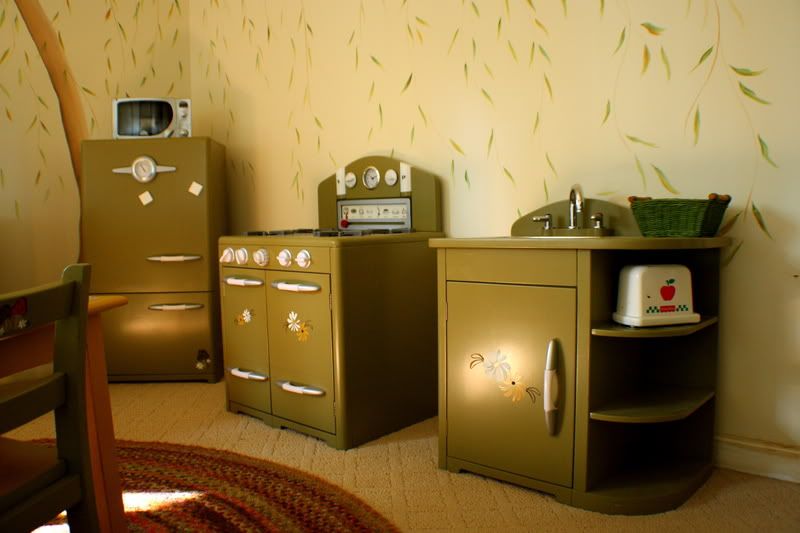 I had to remove all the little stove handles and accessories to paint it, but it definitely looks like it belongs in her house now!
I even painted little daisies like a vintage refrigerator would have! They're my favorite part.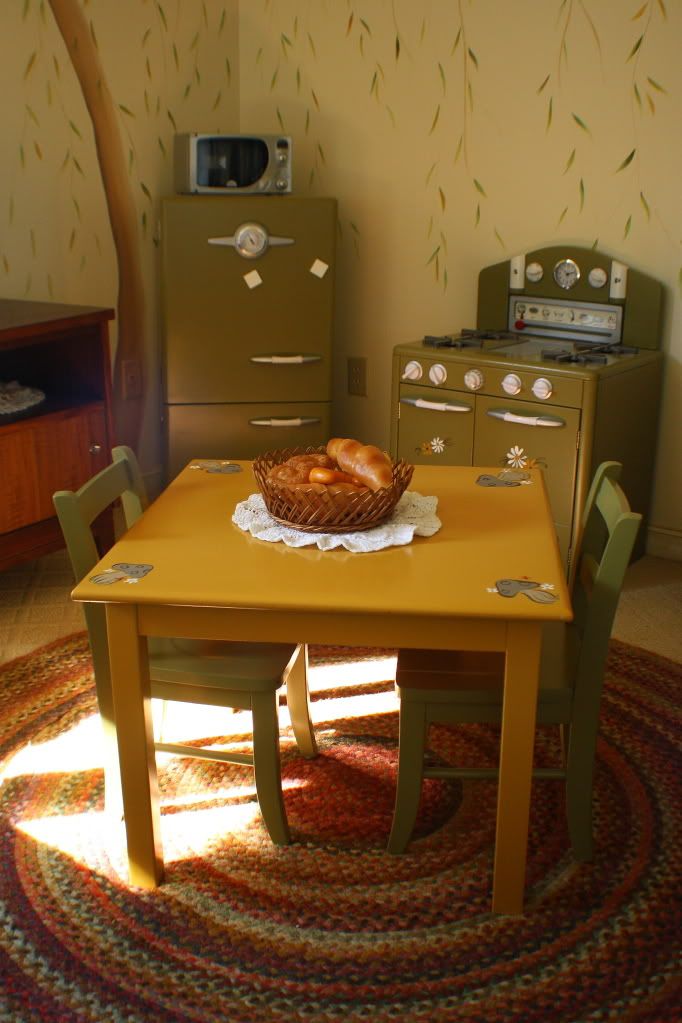 I also painted the "kitchen" table mustard yellow, with mushroom accents.